The most trusted and popular consumer complaints website
Batteries Plus Complaints & Reviews - Poor service

Batteries Plus Contacts & Informations

Batteries Plus

Poor service

Complaint Rating:

GolfLogix GPS-8 unit quit working. Contacted their support by email, they wanted it sent in to diagnois. Got RMA on the 17th of Nov. and sent it in by UPS on Nov. 18. I inquired again on Dec. 9th because I had heard nothing for 3 weeks, they answered back on Dec. 11th and said it was forwarded to a manager and they were going to check into it. I inquired yet again on Dec. 18th saying I would just like to know one way or another if it could be fixed. No answer so I sent complaints to all department I could find listed in the Garmin Company and I got back so CYA excuses and finally an email saying it couldn't be repaired. It took 34 days to determine that it could not be fixed and that was only after extreme pressure was applied! Not a bad product but terrible customer service.

Comments
United States
Products & Services

More Batteries Plus complaints






Comments

Sort by: Date | Rating

22nd of Dec, 2009 by BatteriesPlus.Com
+1 Votes

Your complaint seems to indicate a negative experience with Garmin and not us, batteriesplus.com

Batteries Plus is dedicated to your satisfaction. We apologize if you have not received a timely response regarding your product concerns. We would encourage you to forward your specific issue directly to our Customer Service Team, which can be reached M-F : 7:30am–7:00pm Central Time at 1. 800.677.8278 or via e-mail at customersupport@batteriesplus.com.



Recently Discussed Complaints
Consumer Tips & Tricks
Worst rating
Subjects of Wide Speculation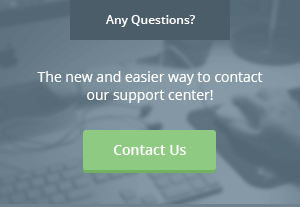 Latest News & Stories
Stay Away
Latest Questions
Latest Groups
Today's Mess-Up Photo