Comments

Sort by: Date | Rating

If you have ever won a prize, you would know that one doesn't pay to receive the prize. I'm sorry hon, I believe you have been had. If 1000 letters go out to people, and all respond with the 11.89, that is 11, 890 dollars to the person that sent the letter.

complaints are helpful if the information given id actually true. If the stepd to follow were not follow properly than its not the business fault it is your.

Award Notification Commission conducts sweepstakes awards to a person who need not purchase any offers for promoting sponsors product which is optional as it specifies in the letter hence it is not a Fraud commission.

On two occasions i received a letter stating send 11.89 to process the entry to a sweeptakes valued at 2, 000, 000 dollars. This sweepstakes is a scam. Please do not be fooled. ANC is robbing people of there money. Image if hundreds of people send $11.89 to this company how much many they would have. You're better off playing the lottery...

boysorry for you your not the only person that was taken.got a letter in the mail 2-11-11 same thing sent my registration same day .+11.89 and the extra $$$ it looked to good to be true. boy would i like to get my hands on that James Mallory .his name is on the document that i recieved .him and i would go round&round tThe letter shure looked official, i still have it. I caint see why the government does step in, and put these people in jail.i hope they get so sick they drop dead!! Come see me i woud like that. you have my address. You JERK!!

I wish this stuff would stop comming to me! I have sent back letters not to send me anymore of these phoney letters that I have won. Yes it would be nice, but please, please take it from me------ IT IS NOT TRUE!!!

I have been getting these for quite some time now. At first i was excited, now I just throw them away. I have asked for them not to send me any more of these PHONEY claims that I am a winner. Take it from me it is not true!!!

I sure am glad I checked out this Awards Notification Commission before I sent them money ($11.89)! I think I would have felt like an idiot... fortunately a little red flag popped up when they asked for the $11.89 to process the claim and send me a list of winners - but no purchase was necessary to win - AND I read where one person said that all they wanted (besides my money) was my legal signature! What a scam! People, beware!!!

2/10/2012
Received today the same letter that is being described. I always 'GOOGLE" names and addresses of who sent the letter. I also did notice there was no physical address anywhere on the letter. NOPE...they get none of my money... in fact they should be in jail for fraud... looks like they have been getting away with it for a couple years now!

I got one of those "Official Mail Delivery" 2 million dollar winnersweepstakes letters. I'll send it back to them alright, I'll pay for the stamp, so they can read the words I wrote all cross their judging sheet. "Suck a dick!" Hope these assholes get what's coming to them. I just wish I lived in Kansas city so I can go and catch them getting their shit out of that p.o. box and beat them with a piece of re-bar. Too angry? I just really hare this stuff!

I agree, I do think that this is a scam too! I received the same letter from the phony Awards Notification Commission asking for the $11.89. I Googled them just wanted to find out the number of winners in the past! Could not find one winner, but I did find people who were scammed by them! It did not surprise me. If you think it is to good to be true, then it is! When in doubt google! You can find every thing on the NET!

Denise

glad too know someone else has posted this becaus i got one too thanks every one .james mallory should be jailed

HELLO I ALSO RECEIVED THIS LETTER AND I ALSO GOOGLE EVERYTHING AND I FOUND THIS SITE WITH EVERY ONE BEING SCAMMED TELL U WHAT THEY DID A GOOD JOB WITH THIS ALSO I TOOK A CLOSE LOOK MULITIPLE TIMES AND I NOTICED ON ONE PART OF THIS FORM IT SAYS YOUR A WINNER AND THE PART YOU SIGN SAYS IF DETERMINED AS THE WINNER THATS PROBLY WHY NO ONE IS WINNIMG THEY ARE JUST COLLECTING THAT 11.89 FROM EVERYONE

Hi my name is James Mallory, To whom this may concern, I am thoroughly Upset to see how many Hard working, Tax Paying, Reputable American citizens are dissatisfied with my creative business Plan. My Business plan has detrimentally changed financial security in my life. I can afford to go on several vacations Monthly. I also have the ability to donate a fairly reasonable amount of money to the charity of my choice, Which I do not, But if I did, I wouldn't. I do not actually Design, Endorse, Deliver, or Receive Any of the Documents sent to or from the Kansas city office. A 65+ Retirement Community Arts and Crafts group Design, Ship, And Receive the Documents all of you receive, and send. I do not pay them Anything to do it. They do it out of the kindness of there hearts. The Kansas city office has a forwarding address to a Secure Private Bank Account Which is held in the Cayman Islands. I do not pay taxes on any of the money I receive, because it is all donated. The Award Notification Commission is a Non-profit Organization. It is real. I Hope the $11.89 that all of you have paid Hasn't Jeopardized your personal Financial Security. I chose $11.89 as the Premium Offer Acquisition Fee, Simply because People who are poor, are usually Uneducated, and are willing, and can afford to pay this amount. I Have not opened a Complaint hotline, only Because I feel the majority of you would be more embarrassed to hear what my staff would tell you, and would lead to you being ashamed of yourselves. God Bless, ill check back to read your comments.

Your "Creative business plan" is a SCAM

No legitimate prize ever makes you pay to receive it. They are criminals and scammers. Plain and simple.



Videos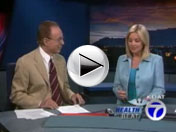 Latest Groups
Today's Mess-Up Photo