Share with Others
Recently Discussed Complaints
Consumer Tips & Tricks
Latest News & Stories
Latest Questions
Amolatina.com Complaints & Reviews - Avoid this scam site

Amolatina.com Contacts & Informations

Amolatina.com

Avoid this scam site

Complaint Rating:

Contact information:
Amolatina.com


United States


amolatina.com


Girls (at least their pictures) are gorgeous, probably models. You have to pay for each "letter" you write, and for each letter from them that you read ($7 bucks a pop). They don't have a monthly rate. Each contact is "ala carte." Website deletes telephone #s and email addresses, so maintains distance claiming that is consistent with international dating protocol (BS!!). They encourage a call through them (at a cost), but allows women to provide you with their address. I got an address from one in Peru. I wrote her a letter, giving her my email address and telephone #s in Los Angeles. In the mail, I got back a letter from the dating site (!) inviting me to call her through their site. Probably some boilerroom telephone system where you talk to the alleged girl, but never make contact with her. When you do get a contact from a girl on the wesite, she usually invites you to get to know her through the website (at about $7 per letter). In other words, keep your credit card handy to keep talking to these illusory girls. Complete ripoff. Sorry to say. Avoid this scam site. Ciau.

Comments
United States
Online Scams





Comments

Sort by: Date | Rating

I completely agree the amolatina website is a scam, exactly the same as ANastasia.I was in Ukraine to meet a woman, and needed to pay outrageous amounts for a translator. One honest translator told me that they
have to share the money with the girls, aswell as the 10 dollar you pay for every letter(they split it, 5dollar
for the girl, 5 dollar for the agency!) further more, she told me the girl I was seeing, accually had a boy friend, and
was just looking for gifts and money. She had sex with a black american one night, after the guy paid 1000 dollar(I admit she was very pretty, but nothing more than a prostitute)
I m in central america now, and I was mailing to several women from the area... They all are extremely interested, untill the moment comes you want to meet, then there is always a lame excuse...
STAY away from these sites!

I am from the usa--florida. I went on there and wrote a few letters. I have been told that that contact info given thru letters is deleted by the company. I did send in my letter when I would be in colombia and where I would be staying. I was suprised when my best girl showed up. We spent the day together and have been seeing each other every since. I have never met a better woman in my life. Love cost money, and be willing to pay the price if you want something nice!

I agree amolatina is a scam site. Some girls may be genuine, but I found a pattern amongst them - as the person commented above, when it comes the time you want to talk on the phone or meet with them, then comes these silly excuses they can´t talk because the phone is broken, or let´s wait and see if we can meet. These girls must be getting paid for sure.
My advise is save your money and use to visit the places you like in South America, you will meet mant nice girls and have a fantastic time.
I myself have wasted a lot of time and money on this site and recommend you stay well clear of it.

a cheaper and better website is latinamericancupid.com...I paid 60.00 for 3 months and can chat send as many letters nothing is monitored at all..the girls are all real.. I have hooked up with 3 so far...this is the cheapest best site for finding real latin women..The young hot girls from the dominican republic want to find a way into your pocket and will usually try to enter thru the zipperd gate..lol

Also, if you have told the ladies in that area of the country that you are planning to visit there, the site will cut the communication off with all women in that area or cities you were communicating with! The lady's profile will say "This Profile is currently not available to display. Please check back later." But later never comes no matter how many time you... protest. They want you to only buy their tour package. This site sucks, so save your money, you have been warn gentalmen!!! Big time scam!!!

Wow... I have read all of that and I am so not going to do this crap... I have been trying tto find my one true love on all the sites and keep coming up against african women that say they are from the US or Aust or the UK but really they are in africa getting paid there... I am happy I've come to read all of your letters and complaiunts coz I aint goin there... Thanks lads...

Agree - the site is a complete scam - SCAMOlatina and a waste of time and money. The introduction service is virtually non-existent except in locations where they run tours, and then they are responsible for providing an adequate supply of ladies for the 'tour bus'. The girls in the profiles - at least the hot ones - are there to generate revenue with chat and letters. More likely that the lady's profile will disappear before meeting them actually happens.; ie a SCAM.

Any site that blocks direct contact is bull shit! There is no reason to do so. It all a scam and like many others I fell for it. Well, for a short time. If you please file complaints with the BBB about them. That way some action can be taken to stop them from stealing money from good people. Could go on, but you get the point!

I can tell you for sure that you are being misled on this site. I found a girl that I was interested in and sent her a message. I got a reply back and so we wrote back and forth 3 times. One of the times her writing style was totally different than the other times. I decided to try to get a hold of her so I found a way to sneak in my contact information, and she just sent me a friend request on facebook. I found out that she had only written me once, and the other 2 emails were completely written by someone else. I showed her the contents of the emails I had gotten, and she was shocked to see things that she had not even written. The two messages that were romantic, had hugs and kisses in them, and that she couldn't wait to meet me were impersonated, and the more "normal" message was the only one she had written. Also, once I had sent her the mail with my contact information, they blocked her access on the site from being able to send me a letter. Also, above, someone mentioned information about Christina's Peru, and she confirmed that is the agency that she was working with.

Be aware that if you write to a girl, she may get a message. If she doesn't write back to you for a while, the agency will write back to you for her, or maybe it is Amolatina employees writing back to you. They want to generate money! Do not believe the messages you get until you find a way to get in touch with the person outside Amolatina.

Remember, if it is too good to be true, it probably is.

This letter is for all the gentlemen who are registered members on Amolatina Website. As you probably know, this past week thousands of profiles were eliminated from the site. Mostly ladies from Belo Horizonte and other areas of Brazil. The sites explanation for this was their decision to stop cooperation with some of the local agencies. Most if not all the ladies registered on Amolatina were not aware of this problem and had no idea their profiles would be deleted so unexpectedly. For those of us who had communication with some of the ladies, now find ourselves with no way to contact them or find out if they will return. I believe the website had a responsibility to inform these wonderful ladies of their decision ahead of time in order to facilitate any or all transfers to another agency. They apologize for any inconvenience this action might have had, well when you've paid ridiculous amounts of money to write letters and chat with the person that might well be your soulmate, this just does not cut it. I urge all registered members to e-mail Amolatina and let them know we want our ladies back or we will leave the website and ask for our money back. Hope we can count on you. Thanks!

Yes I come to Belo Horozonte and met the girl with her brother(boyfreind) what ever, and first day adn only day i met her it is my brothers birthday, can you buy iphone, ok, my brothers wife had an accident 1000 Brazil dollars for operation, still I never meet her or her family, just bull shit, but who knows maybe some good girls amongst the bad, this site does not check their profiles properly at all, they could be prostitues who knows

hi, i have been on this site for over a year and wasting my money, i have been chatting to a few girls and yes they won't or say they can;t give you there email address, this one girl by the name of renata, i asked for her last name she gave me it, it was moura. very popular name i checked on facebook she was from brazil., the other girl i was chatting to her name is jemina, so i asked her last name, she is from costa rica, funny enough her last name was mora, very similiar spelling to the last one, thats when i think the alarm bell are ringing. so i am going to delete my account, i'm angry with myself for being so stupid trying to find a nice latino women.

I have written 3 letters to one lady on this site. I am 55 years old, divorced 11 years and considered reasonably good looking for my age and actually have social skills. I am not looking for a 25 year old and the woman I am "corresponding" with (if you could call it that) is 44 years old and very attractive looking -- and not "just for her age". Her profile caught my eye, as did a couple of things she said in letters -- if indeed they are really her letters. I have written her detailed, rather lengthy letters, which I have translated into Spanish with an online service -- I do this for her convenience. The letters I have received back (just two, waiting on the third) are short and while she addresses a couple of things I brought up in my letter there is much she has not commented on or answered in a specific way. I told her of the translation I could do online so she sent me a letter in Spanish along with an English version I assume is from a translator -- done on AmoLatina, of course. The English version was quite disjointed and with sections of sentences and also I suspected there were even words missing, I double-checked this by translating her Spanish version into English online with a mostly identical result. I addressed this with customer service and advised them they could look at her letters to me, which a rep supposedly did -- his response to me was the letter is faithfully translated but admitted there were some words missing from the lady's letter -- then he dropped it with no explanation for that. I find this VERY weird -- if the letter is an accurate representation of what the lady wrote, then she has to be semi-illiterate and I do not think that is the case. I think the letters are heavily edited -- hers and probably mine -- and I wonder if they are even hers after reading reviews on this site. In one letter, she told me she travels to Miami to buy children's clothing to sell in Colombia and also she has three brothers and her mother there. I like the idea of meeting her there IF the correspondence piques my interest enough to travel there and meet her. I cannot imagine going on a Colombian tour/mixer. I have viewed the video clips of those on the website as well as on YouTube and virtually every woman I've seen in those videos is much younger than me -- and a high percentage of the men look like the dads at my daughter's soccer games -- how pathetic. I am not looking for a desperate young woman to use me for the purpose of coming to America. Get real guys, woman half your age do not want to be with you because you are all that. I've looked at other Colombian dating sites – more informal, not a dating "service" -- and Colombian women on those are indicating they want a man who is more their age, and not necessarily foreign. Anyway, that is my take on AmoLatina so far -- the jury is out until I receive a response to my third letter and I am not optimistic.

You can bet the few good reviews about amolatina.com are from people who represent amolatina.com because there is no doubt this website is a scam! It's very possible, and probably likely amolatina actually does play it lagit with a handful of people just so they can have enough success stories to say "see, we're for real" I mean, that would be in their best interest to make the whole thing look lagit. That's what I would do if I was trying to scam people like they obviously are. I am not one of these people who rag on a dating website because you have to pay. I actually prefer to pay because it filters out a lot of the guys who just like playing around and make more competition. I won't join a free dating website. This website is a scam because whenever you write to one of these girls, the website personally removes any contact information you send them, so they can only respond through the website, so you are forced to pay $10 a pop to both read and write each letter. You can see how quickly that can get very expensive, especially if you are interested in more then one woman, and want to find more about them before concentrating on one. Also, the website obviously edits the letter you get back from a woman as well as the ones you send. Some of these letters you get back are obviously so chopped up, like they are missing part, it's ridiculous! No doubt LoveMe.com is very similar in that they take out all contact information you try to send a woman so you have to pay $10 a pop to talk to them and receive letter from them too. They will claim some of these women don't have email address which is total BS. I know better, I've been to countrys like El Salvador and the Philippines and have been inside of women' houses that hardly have a pot to pie in, and of course have the cheepest of cell phones, but guess what, surprise..they still have email addresses, every damn one of them, why? Because it doesn't cost anything, and all you need is the most basic of cell phones to have an email address, so these websites are going to tell me these women, who are obviously not as poor as the women I was talking, and are actually students or working, but no, they don't have email addresses..what BS! One more thing, don't think you can slip an email address into a message to a girl by being very sneaky in how you write the address because these assholes at the website actually have people looking through the messages personally. They can afford to do it since they only get a fraction of the volume of messages being sent then other similar websites since you have to pay so much to send one freaking message. Bottom line, Amolatina.com is a big scam, and Loveme.com is almost as bad, stay clear from these sites unless you just like looking at photos of pretty women, but try to contact them, and I promise you, you will just be throwing your money away. Just remember I said that!

Dear LoneWolf33,
Please accept our deepest apologies for this delay and all inconveniences caused to you!
Kindly be informed, that our company leads the fight for scam protection.
If you feel you have been scammed by any member, we have a special online form, you can fill in to ask for a refund. Here is this form: https://podio.com/webforms/4032510/312891
If you have any other questions or misunderstanding feel free to contact Customer Service Team +1 (800) 311-7598. We work 24/7.

Sincerely,
AmoLatina Customer Service Department.



Videos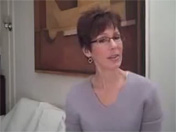 Latest Groups
Today's Mess-Up Photo