American Income Life Complaints & Reviews - Job Opportunities

American Income Life Contacts & Informations

American Income Life

Job Opportunities

Complaint Rating:

Contact information:
American Income Life


United States




I have been unemployed for almost seven months. My resume is posted on several web-sites. I receive a call about managing an office for a insurance company. They were pretty sketching on the phone about the position. I scheduled an interview and went in. When I get there I am greeted by a young lady sitting behind a desk. I noticed right away that this was not a typical office. No computer or phone on her desk, not much but clipboards, blank resumes and a sign-in sheet. I signed in only filled out a small portion of the application since I had my resume, as she directed me to do. In just a few minutes a gentleman came out of a office and asked me to come in. We sat down he told me how lucky I was and how they had picked my resume out of 1000's. Then he took me to small conference room where, along with others, I would be given a description of the job. Afterward there would be another personal interview. There were about eight of us that sat and listened about how great it is to work for their company. How in just a few years we could be making $100, 000 if we were really dedicated. Then started taking people back for their second personal interview. I was the third person to go in. I was told that since I was more mature they would like me to be a manager in charge of training others. Then they slide a piece of paper over and asked me to fill it out with my credit card information to pay for the class to get a State Insurance License, which was $280 and I would also have to purchase a lap-top computer if I didn't already have one. I told the guy that I would like to think about it and I had another interview across town that I needed to get to. He stated I should go ahead and fill out the slip so I wouldn't have to come back. I told him again that I wanted to think about it. He then told me I neede to be back before 4pm or he would have to give the position to someone else. I said okay and left. The more I got to thinking about it the thought came up..."if it is to good to be true...it probably isn't true". Then I thought about the young woman that was standing in front of the desk as I was leaving. It dawned on to me that the guy that had been talking to me had told the person behind the desk (now a young man in a suit) not to let her leave until she had "the slip of paper" filled out. The more I thought about it the "shifty-er" the whole office seemed. A desk in every office a picture or two and a company banner. No phones, post it notes, pens and nothing personal existed in any of the offices. I did not go back or call them back. When I got home I found the other comments on this website. I thank God I did not fill out that "slip of paper" with my credit card information on it.
Julie Brown,
Oklahoma

Comments
United States
Employment, Staffing, Recruiting Agencies





Comments

Sort by: Date | Rating

I received a phone call from a HR manager from AIL saying she saw my resume and thought I would be a perfect fit for their company. She told me they were looking for people to negotiate health benefit contracts between unions and their members to insure the union members are getting the best deal possible. She also told me that they were also looking to hire managers. I spoke with her on Monday and scheduled an interview for that Wednesday. She told me to bring a copy of my resume and dress professionally. I thought telling me how to dress was odd. Obviously one dresses professionally to a job interview unless they are a moron. The next day, Tuesday, I went to an amusementment park so I was not home all day. When I got back there were 4, yes 4, voicemails from the HR manager reminding me of the interview the next day. Immediately red flags went up. I have never heard of HR calling to remind someone of an interview they spoke with the day before. And 4 times!! I wondered why was she so desperate for me to show up. I immediately went to the internet to research the company and found hundreds of post about how they are a pyramid scheme and a scam. Needless to say, I did not go to the interview.

I am an HR manager in Chattanooga TN and I can attest to the sketchy nature of this company. The truth is, you can work your way up and make a lot of money in this company, but not selling insurance, scamming people... See basically once you filled out that slip, they teach you some bogus insurance nonsense and then teach you how to sell the company to eager individuals seeking employment. It's a great place to work and you should really get involved! The art of scamming is a very profitable one and I am constantly looking for more help. See look at me, I was an education major at a small college in TN and became an HR director in less than a year with the company!! My salary last year was $220, 000 so there is money to be made here mam, it's just depending what you want to do to get it.

I have been also recently being interviewed by CEO of New Zealand and another lady (Master General agent) at Wellington in same office style as they do not have office at Wellingon so came from Auckland. CEO was briefing us using his laptop around few other candides. I think they had two days recruitment schedule meeting with people.

Now I received an email that i am successful with subject to CEO's approval to start training. but registration as a financial advisor will cost me $450 need to pay before start training. But not much information yet provided and no telephone calls for the it. I am also staring a new sales job in a leading technology company offered me base+ commission + weekly fixed amount for petrol. this job is also challenging but I might have apportunity to get a job in the company's finance section. so should I work for it or go for AIL.

I also believe this company provided informations and data are mostly bogus. The company has been operating in New Zealnd for 32 years and only have 400 agent.

I am pissed off at they way American Income Life advertise there employment. I went to a interview got called back for a second interview and was not interested. A month in a half later I get another phone call from them responding to a Customer Service ad that was placed on Craigslist and they said they where another company. I set up a date and time for the interview and when I got their it was American Income Life Ins Co. I was pissed. I told Anthony that I had a interview with them a month ago and didn't want the job. I thought this was a different Comany and find out it's American Income Life. I told him it was a scam how they lied about the company's name. I feel this company should be punished for false advertising and lying about who they are. :0(

I am amazed at the similarity of everyone's experiences with this company. I was called by a young lady who found my resume on monster, and said I could qualify to be a benefits specialist, assisting union clients with their policies. She told me to bring another copy of that resume and dress professionally for the first interview. The interview was held at a nice new office building, maybe 12 people in the lobby area waiting their turn. While waiting, I noticed how pristine the office looked. No dirt, no dust, no personal items, no random pens or clutter on the desks, no computers actually turned on...and very quiet because no phones were actually ringing. Hmm. (red flags) I went through with the first interview, was told to come back to a second interview with the HR Manager. Again, told to bring another copy of my resume and dress professionally. After the first interview, I went to the Surace-Smith AIL website. Alas, no job descriptions. No job titles. No requisition numbers. Only testimonials and videos of the fancy resorts where they have some sort of annual awards ceremony for top sellers. (more red flags) I tried to call the original young lady to cancel, but could not get through to a person or voicemail. I decided to go to the second interview because I said I would, and I thought maybe they just had a dumb webmaster, maybe I shouldn't be so judgmental. The second interview was not an actual interview, but a presentation to a class of about 30 people. They told us how much money we would make selling insurance and collecting residuals. They told us how most of us weren't good enough or persistent enough to make it through boot camp, but the few who did would be able to retire in 10 years. Then they told us that we would need to pay several hundred dollars and work at least a month before we could draw a paycheck (they didn't verbatim say that, but that's the gist). The longer the presentation went on, the more of an idiot I felt for having wasted my time. When the "interview" was over, I ran into some other potential "candidates" in the parking lot. Three of them had driven from over 100 miles away (to both interviews) and were conflicted about spending the gas money to come to the third interview. I no longer felt like an idiot. I felt sad for the people who drove so far because they are so desperate for a job, and I felt angry at Surace-Smith AIL for trying to capitalize on that desperation. I do not know how they sleep at night.

I am glad you are having such a great experiance with AIL. My concern is that they called me for an interview after seeing my resume. First of all I have no experience in sales nor am I looking for a sales job. Why did they call me saying "I would be a perfect fit" for the company? Why would they not tell me what position I was interviewing for? Why did they not mention that I would have to pay for my training? It kind of reminds me of those mailings claiming that you won a trip to Europe or somplace and that you have to go to a "meeting" for the details, only to find out they are selling timeshares. Not impressed with AIL and not interested.

You sound like a total asshole, ma'm.
If we are even bothering to look on sites such as this, it means that we have the drive to look into offers received out of the blue.
You aren't representing your company as you would like to think. Actually, you are sending up more red flags on my end.
If you have to act like you are now to get ahead in AIL, I'm not sure I want to be a part of your company.

I just got a call from Surace-Smith and they didn't even SAY they were from American Income Life. I went to a similar "interview" about 5 years ago and saw right threw that scam then. I just scheduled the interview since they called me on the phone and then decided to do my investigating. I guess I'm not wasting my gas to go to that interview now.

Thanks everyone! Just received a call from them and we set up an interview for tomorrow morning. Then i did a little research and thanks to all of you there is not a chance in fucking hell i will be showing up now. On second thought, maybe i will show up just to kick someone's ass! Thanks again!

I also recieved a phone call today. Now it is 6:30 on a sunday noone should be calling to set up interveiws on a sunday. I never applied here and the number said surace insurance. The lady left a message with the usual BS, so i jump on here and yet another scam. I did just get hired at an electronics retail making good money so im glad i signed up for monster and indeed but ive received atleast 6 or 7 of these scam job calls in 2 weeks. Thats pretty sad.

been a laborer most of my life, some union, some not. recently unemployed, received an email for a "union benefits specialist".. pay was good. better then i made as a laborer. everything was all done via middle man, interview scheduled this evening for mid next week. then it clicked in my head to do research.. nothing but bad experiences. i know how this goes.. if you find that much bad shit on some one.. thats how it goes.. i soooooo want to go this interview all in a mess just to fuck with them.

Well, hello everyone. I got a phone call from a lady who worked with Surace Smith, which is American Income. I have gotten a lot of emails from these people! I respond and set up the interview. It was odd; the lady did not seem like a professional to me, but I set up the interview anyway. Ok, then I check on this company. Sheesh!!! I immediately decided not to go to the interview. Any company that is worth its weight in salt will tell you right up front what they do, what they are hiring for and so forth. NOT THESE PEOPLE! The phone call went from, "we saw your resume on careerbuilder.com, to when can you come in for an interview." If it seems to good to be true; IT IS!!! So, I am not showing up for the interview. I figure if they are willing to play with me; I will play with them. I would STAY AWAY from this company---based on all of the negative feedback of this company that former employees have posted.

I received a call from a young man from Surace Smith he called and told me what they were all about and to be honest i didnt understand one word of what he was saying i thought it was suspicious when i told him i graduated in 06 he asked me if i was 22 ...its 2013 im 26 and then proceeded to tell me hes just bad at math ok weird then we set up the interview and he said to make sure i dress professionally and they was a red flag too ..obviously its a interview why would i not? but then he proceeded to tell me he will be in the office the day of the interview and told me what he was going to be wearing ...why? so i decided to come on this site and see what everyone's talking about and i just wanna say thank you if it wasn't for all of your reviews i would of be sucked into the scam in a minute

Hello everyone. I too would like to say a big thank you to all of you who have commented on this. I got my call just a few minutes ago and would need to drive 60 miles (in cold winter weather) to go to this interview. I always research a company before I interview. Needless to say I won't be making the drive. Sad situation that this company feels they can pray on the unemployed.

This sounds all to familiar except I'm not going into my interview scheduled for tomorrow! I got s call today from David Guzman (normally I don't answer if I don't recognize the phone number), who is the managing director at American Income Life in the Cleveland Ohio area (216-337-0805 on my caller id). He said this was a "Customer Service" job, handling group insurance for clients. I've had 20 years experience working in a call center at Aetna and he was telling me that he liked my qualifications. I think he saw my resume on CareerBuilder's site. He went on to say how they are a top 500 company and that they were voted the number 1 place to work by the Cleveland Plain Dealer. He didn't say anything about his being an insurance agent position which I am not at all interested in. I called him back and left him a voice mail message that I'm not interested. Thanks guys for all the information here and I'm glad I didn't waste my time going!



Videos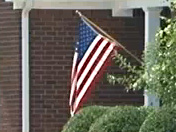 Latest Groups
Today's Mess-Up Photo