Share with Others
Recently Discussed Complaints
Consumer Tips & Tricks
Latest News & Stories
Latest Questions
Aliexpress.com Complaints & Reviews - Avoid like the plague

Aliexpress.com Contacts & Informations

Aliexpress.com

Avoid like the plague

Complaint Rating:

Contact information:
Aliexpress.com


United States


aliexpress.com


I did meet aliexpress on internet maybe two years ago and was closely following its behavior for a while before making a trade with them since I have always heard about the risk of making business with China. After I see they qualify their merchants with certifications, they have a feedback content and they launched their scrow system, I thought wow! this place has became a safe and wonderful tool for retail so, I made my first order from a merchant who appeared to be a certified gold member with more than a hundred trades, 95% positive feedback, all perfect to fit my needs.

I bought a case of Kingston flash drives for retail. After I received them everything looked perfect and I tried one but not all, as I got them for retail and needed them in their original package. Since everything looked fine, I release the payment but for my surprise, after I have sold 5, I had 3 devolutions. The problem with those flash drives is that beside are defective product, they format them to make them appear as they were high capacity when the true is that just have less than 1gb so, when you intend to use all the fake capacity, the flash drive get blocked and you can not access your information once again.

At that time and following the aliexpress advice, I contacted the seller just to received an email with an apologize. Then I sent more than four emails without response so, I told them I will start a Paypal dispute. The day after, the merchant disappeared from aliexpress webpage and nobody respond for my money. Paypal said I had to complain with my credit card, my credit card made me send the merchandise back to china, gave me a temporary refund while they investigate, after 2 months the money was debited from my account again because alibaba declined to make a refund and I even lost the shipping and a fee I had to pay my credit card for a foreign transaction. jajaja! thanks God I learned a lesson and it could be expensiver.

Comments
United States
Online Scams





Comments

Sort by: Date | Rating

There are people selling fake flash drives on eBay, so don't tell me Aliexpress sucks because of 1 seller... I mean, you're free to say what you want, but it sounds as stupid as saying all Craigslist ads are scams because of some Nigerian guy claiming to sell you the country for $500.

Ever since I discovered aliexpress, it has been an absolute blessing. 10 years ago, I would have killed for a site like this. They didn't HAVE English speaking wholesale websites- you HAD TO LEARN Chinese.

Aliexpress is no more dangerous than eBay. You got your money back right? Aliexpress has PayPal protection, so what's the big deal that you'd go out of your way to publicly slander the entire site?

I have made STRONG business relationships on Aliexpress and know my sellers on a name to name basis. We joke around with each other, they teach me a few Chinese words here and there, I'm even talking about visiting one of my distributors in Shenzhen next year... Then I come across this BS that you just posted and I can't belive it. It almost sound like, "Hey, I'm having a party. No Chinese people".

Mate I'm not being funny but just because you got lucky does not give you the right to moan about people complaints! I have been scammed on aliexpress in various ways and whether you get your money back or not you will always lose whether it's return shipping costs, inconvenience or losing customers. I wouldn't order from an unknown on aliexpress it just might happen to you!

Agree completely. Seller sent me a wrong item and refused to replace or refund. After I opened a complaint with Aliexpress, they simply sent me a message saying they don't have sufficient evidences (even though I even had to send them photos of what I ordered and the wrong item that was received) and released money to seller.
Also, the system is extremely clunky, you can't see all of your feedbacks, and they give you very little time to respond to them if you open a claim - I was given literally LESS THAN ONE DAY.
BAD BUSINESS, AVOID AT ALL COST!

Steve Jobs: The difference is - eBay will return you your money and then deal with an unfair seller. AliExpress won't do neither forst nor second.

I order a custon light ash brown #14 super wave with part on side Brazilian virgin hair lace ront wig on 2-14-13 with littleor nr reponse from the supplier, QINGDAO SUNNYMAY WIGS CO., LTD i recieved supposely a "CUSTOM WIG" on 3-4/13!!! I was in tears when I opened package. This looks like something someoe would wear for halloween !!! With no consideration from the QINGDAO SUNNYMAY WIGS CO., LTD. I AM OUT OF $114.74 + $29.47 shipping. WHAT A SCAM!!! THIS IS FAUD!!! SIMPLY AND CLEARLY FAUD!!! PLEASE DO NOT FALL INTO THIS WEB OF FAUD!!! PRODUCT IS NOT WHAT WAS PICTURED!!!

I order a satellite receiver & first thing i notice when i open the box it smell burned & of course it did not work at all, after so many email the sellers ask me to send back the receiver but the price of shipping back is too high so lesson learn, they are SCAM dishonest company selling defective fake product & those people who defence them I hope they pay them good .last word STAY AWAY FROM ALIBABA

Stevejobs is an idiot for defending Ali "get screwed" express. Perhaps because he had not been cheated yet, he thinks no one else is either. That kind of single dimentional thinking defends a fart because he thinks his own arn't all that bad. I got cheated by using Aliexpress because the seller somehow did not see fit to send the electric Guitar "pictured" on the site. Not only that but the wrong guitar that was sent to me was of such poor quality craftmanship, and cheapest you could find materials, that Its best use would be as a spare paddle for a small boat. I'm now stuck with it because the seller does not pay shipping to send it back, which would cost more that half of what I already spent. I'll take my loss and count it as a very expensive lesson well learned. E-bay stands head and shoulders above Aliexpress, and I expect that once PayPal has experienced enough problems with Aliexpress complaints, they will end their relationship there.

I am sorry that several of you you have had problems with suppliers on AliExpress. Please understand that AliExpress is a platform that connects buyers and sellers; we are not the supplier of the goods you purchased.

With that said, I'd still like to help.

AliExpress.com has a customer service team to assist you. The best way to get in touch with them is to send an email with the particulars of your situation to buyer@aliexpress.com.

We can't resolve 100% of customer issues, but I promise that we will try.

Sincerely,

Mark Story
Director, International Corporate Affairs
Alibaba Group

hi, i have bought from aliexpress Christmas decorations last month in November and they send me the wrong item, i made the dispute and i contacted the seller and he agreed to refund after I remove the dispute, when I did remove the dispute, the seller refund me only 14.19 usd which is not the payment I made, i have paid 62.00 usd and I did not get the refund for a mistake which I did not made, what can I do to have my money back?

I would like to thank all of you for your feedback. I was debating on whether I should purchase some gym shoes on this site and whether the items were authentic but after reading these comments I spend my money elsewhere. Again Thanks!

Be very careful using this site, today I was informed my credit card information is being used in Europe and I had to cancel my card. I don't make many purchases with my card and this is the first for buying products from overseas. I made the purchase a month ago, have never seen my products, and now am dealing with fraud. The buyer protection is a scam do not use this service.

Oh I agree, this company's "buyer protection" is a joke and a scam.

I ordered 200 lobster claw clasps for lanyards from seller linchun lin. The URL for the item I ordered has conveniently disappeared, but the snapshot (http://www.aliexpress.com/snapshot/6006322078.html) you should see that the dimensions for the item were listed as 42mm x 25mm. I received 200 clasps of size 38mm x 13mm. I cannot use these. I ordered the specific size I did for a reason and that is because that is the only size that will work for the straps I make. When I contacted the seller, I received gibberish in reply. I opened a dispute on Feb 2, 2014.

I have received nothing but a run-around from Martin on your customer service team. He admitted that the evidence I submitted showed that I did not receive what I ordered. However, his email was unacceptable about the resolution. He said "Generally, we follow the return policy (set on every order) to mediate the dispute.For this order, the return policy is "Returns accepted if product not as described, buyer pays return shipping; or keep the product & agree refund with seller." (This policy was displayed in the product page.) "

Well, OF COURSE the seller isn't going to state what the policy is if the seller sends the incorrect item, if they know this is how your people resolve the situation! There is no provision for a seller's mistake in the return policy--therefore, the policy should not apply to my situation. You cannot apply a policy that does not logically apply.

I informed Martin that for me to ship the order back, it would cost me half the price of the order, and that this is unacceptable. I offered two solutions both in a message to the seller (which NEVER got a response) and in my disupte: the seller can paypal me the cost of shipping the items back, or can simply refund my money with no return shipment. These are the only options I will accept, because as I reiterate, the situation was the SELLER'S mistake. It's not like I changed my mind--I DID NOT RECEIVE WHAT I ORDERED.

I received an email today (EIGHTEEN days later--this is also unacceptable) giving me two unacceptable options: to send the items back at my expense, or to accept 20% of the cost of my order. Then I spoke with one of your associates, Phoebe, via chat. I had to go through three different defunct email addresses and processes on your page just to be able to talk to a human being and not be told that that complaint system isn't being used anymore. It's like you people make it deliberately difficult to talk to a real person. I even emailed the address I was told to when I called your SanFran corporate office and got an automated message giving me a customer service email. The email was bogus. Anyway, Phoebe assured me she was escalating the issue to a customer service rep. Two days later, I got an email that closed my ticket, no refund, saying that it was my fault for not picking one of the two unacceptable options.

I also find it interesting that even though I was supposedly given 5 days to resolve the situation, it took Martin eighteen days to get back to me on this. How I am supposed to resolve a situation when the seller won't respond to anything I send, and committed fraud in the first place, I have no idea. But this should not rest on my shoulders--it should be your problem as the facilitator of this seller's fraud. And it should have been resolved within the time window given to me--not whenever Martin felt like getting back to me with no help whatsoever. And then closing the dispute with no recourse to me, despite my repeated and vocal protests that this situation was patently unfair.

Needless to say, I've contacted my credit card company and have filed a dispute.

I recently made a purchase of "Fleece like" Photographic backdrops. The items were not as described. I submitted a dispute with the Chinese manufacturer and of course the dispute was settled in favor of the manufacturer. I wish I had read this site before placing an order...

I made a purchase for 2 TB Seagate harddisk from Shenzhen brilliant Industrial Co., Ltd Store No.229188 on Feb 11 2014 and The order no. is 61084715537581. I received the harddisk on 5th April which is not working. I tried to call the seller but he is not replyin hence I took it with an authorised Seagate service centre and it was returned stating it is a fake product. I paid $65.08 + $21 as customs duty. I tried to contact the seller for 1000 times but the seller is not replying.

AliExpress lost PayPal, only because the sellers from there are scammers . As well if you will open a dispute on AliExpress, surprise !!! you will realise that the Customer Support is only for show, doesn't exists . It will pass more that one month without answers, actually you will never ever receive your money back and no justice. That's why the sellers from AlieExpress are cheaters because they know that no one will receive support from there.
Ebay is different, you open a dispute there, in less than 48 hours you will receive an answer, someone there is playing fair with both parts .



Videos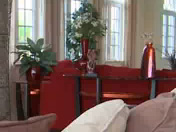 Latest Groups
Today's Mess-Up Photo