Rakuten.com Complaints & Reviews
Sort by: Date | Popularity
I purchased a Samsung watch from Rakuten as a birthday present for my boyfriend. When I received the watch I was very disappointed because it was obviously repackaged. Package was dirty, there were many spots and tape had been pulled off. I was really embarrassed. I contacted their customer service and they offered an exchange, but it would have taken two more weeks to receive it. I didn't have time to return it because my boyfriend's birthday was in two days. I just hope he didn't notice that it had been repackaged.
I ordered a Samsung watch as a present from Rakuten website. When it arrived and I opened the package I was very disappointed. The watch looked used. It was billed as "new", but it was obviously repackaged and there were spots on the box where tape had been pulled off. It was delivered at the last minute and I didn't had time to return it back. I tried to call the, explained that it is not my fault that shipping took so long, but they still refused giving my money back. Very disappointed.
I am a small business owner and full time stay at home mom of two young toddlers. My husband is a professional musician and drum instructor. He is very talented at photography and I wanted to buy him a nice Canon camera so he could make additional income for our family since his drum teaching business had slowed down quite a bit. I found an incredible deal on Rakuten and was a bit skeptical of the seller because when I went to check out and there was a $299 shipping charge. So I sent an email to the "real customer service" Rakuten and they replied back the following to ease my...
I've sent an email to Rakuten.com with some questions about the product they were selling and received a reply that satisfied me completely. Ordered and received my order on time but soon discovered that they've used my email with my contact details to advertise that product. This company has violated my rights by using my personal information.
Recently Discussed Complaints
Consumer Tips & Tricks
Worst rating
Subjects of Wide Speculation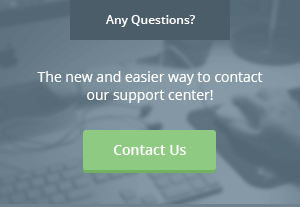 Latest News & Stories
Stay Away
Latest Questions
Latest Groups
Today's Mess-Up Photo