LGI Homes Complaints & Reviews
Sort by: Date | Popularity
We have foundation problems, electrical, plumbing, leaks, cracks and more. We had to replace AC unit b/c they put one that was 1 ton too small for our size home. Fence outside constantly falling b/c they put no cement to hold main posts. Its constant and always something. I dont recommend anyone buy a home from them. They are cheap and cut corners everyway possible then make excuses not fix things and say things like the house was built to flex and shift. our house is nothing but a money pit not worth anything!
Over heard one of the sales people, Young guy that introduced himself to the table next to us as David Keller, repeatedly making "knicker" jokes. Did not find it funny or in good taste.
We moved into this LGI home about 4 years ago. No one ever lived here before us; the home was brand new when we moved in. Since then, the mirror fell off the wall in the guest bathroom - chipped the vanity and gouged the floor. The mirror was held in place by glue and that is all. NO BRACKETS. The mirror was replaced but I was told they would not repair my floor or vanity. sigh... The fence around the property was installed without cementing the posts and has fallen flat 2x..we picked it up and braced it with a pole...LGI claims no responsibility although the fence was not installed correctly. Now we...
I had an appointment today with LGI (second visit to this office) Due to the fact that me being female they could tell me whatever they wanted. I told them I was looking to pay no more than I am paying now (875) per month. Have a list of houses to look at in better areas and closer to civilization. The sales man wouldn't go over anything with me only telling me "We can get you close to that, very close!!" He refused to get down to business until We all (me, my father in law and my children) all went out to the community. Then he tells the children to go play and I refuse to talk to him until...
I am still waiting to have some of the items in my home fixed. These are the same items I have spoken to you about several times (incl. e-mail). A company dropped off base board pieces and said someone would be by in a few days. I'm not sure what they are for & are still laying in my yard where they were dropped off. My 1st contact about my home problems was over a month ago and some of them are still not fixed. I am becoming very upset & disappointed with LGI and the service I have received. I have not even been contacted about what has been & what still needs to be done. I want my stuff...
Recently Discussed Complaints
Consumer Tips & Tricks
Worst rating
Subjects of Wide Speculation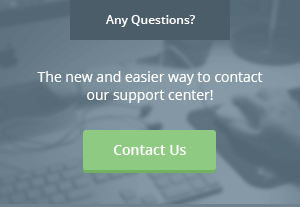 Latest News & Stories
Stay Away
Latest Questions
Latest Groups
Today's Mess-Up Photo