Assurant Customer Care Service

Assurant, Inc.

11222 Quail Roost Drive
Miami
Florida
United States - 33157

Customer Support Phone Numbers
Assurant Complaints & Reviews
Purchased extended warranty for protection of refrigerator that has been a problem from the beginning.. Arrived home from vacation to hear the appliance making noise, running constantly and not freezing. Called warranty people on January 4 and was told it would be 30 days till someone...
Assuring Health is a scam. they charged me 360.00 for a mo of health care. They billed me again the next mo. before the due date and before I could cancel. I asked for a refund. They refused and said I had to talk to someone in the right dept. completely ignored my request for information...
I signed up for Assurant Health Insurance and I finally got my information in the mail along with 2 other peoples personal information. I have there social security numbers, date of birth, address, phone numbers, signatures, doctors name and signature. I have all thre personal information...
This company called me offering me a great deal for dental insurance, the company is ASSURANT Health based from Milwaukee, Wi on 501 W. Michigan ave. 800-800-1212 they were suppose to take money from my account on the 2nd of each month so they took money on May 2nd an then on June 25th...
This company runs a scam. I paid almost $500/mo. last year for family catastrophic coverage. It was supposed to include 4 preventive visits per year. They denied every single claim from my entire family for our entire coverage period. They would call everything a pre existing condition. They would not even cover my kids immunizations. Stay away!
This is by far the worse insurance company I've ever had to deal with. I've had Blue Cross Blue Shield, Humana, Altius, Afflac and Assurant. With 3 children we have to have insurance. We had a $5000 maternity deductible and $10000 major medical deductible. After we met the $5000...
I took out a temporary health insurance policy with Assurant health for the month of June. I continued being billed $300 for the next 4 months till the month of October on my credit card. I never received a bill from Assurant and never authorized them to make these deductions from my...
This company does not send me a bill even though I have not signed a statement saying it is ok not to do so. They did not notify me when they could not process a premium payment, and waited a couple days to write up a letter and send it to me in order to make sure my policy and grace...
We purchased a Toshiba Satellite P105 S6114 laptop about 3 years ago with a 4 year extended warranty covered by Assurance Solutions. As far as I can remember the cord broke around one time per year, with an exception of the third year. The cord sparked the third time and I had it replaced...
I took out a short-term policy with Assurant because they had (on their website) great mental health coverage, that included Attention Deficit Disorder, which I thought that I had. I went to a psychiatrist to have an ADD screening. As soon as I start receiving care and medication for it...
Recently Discussed Complaints
Consumer Tips & Tricks
Worst rating
Subjects of Wide Speculation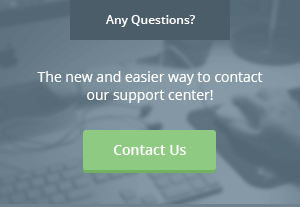 Latest News & Stories
Stay Away
Latest Questions
Latest Groups
Today's Mess-Up Photo