Share with Others
Recently Discussed Complaints
Consumer Tips & Tricks
Latest News & Stories
Latest Questions



Comments

Sort by: Date | Rating

WARNING!! wsr-corporation.com is a SCAM !! dishonest. avoid !

totall scam, please read on the ropics about this company.

SCAM SCAM SCAM
WSR-CORPORATION.COM

IS SCAM !
They give bad reputation to all dealing with Off shor companies
and service providers

Do not make Biz with them as tempting as it looks

You have been worned

iknowstuff

Pure SCUM SCAMMERS! Stay away! Fakes names and all their "divisions" are just mail drops.

They are a joke, i placed an order for company, bank account came to 1800 euros, i have not received anything they are a scam.

The WSR Scam is bigger than most people realise?

I am in the process of accumulating as much information on them as possible and believe I am getting close to finding the real identities of at least one of the people involved.

So as not to take too much away from this article, I will just add links to other more detailed information I have posted about them (on another site) and will update this site again with more information once I have verified it. I have also set up a new website dedicated to tracking them down and will include the link for this as soon as it is functional, so needless to say I will participate in any law suit against them.

However, I will state here and now for the benefit of everyone following this Scam and for those who may be tempted to deal with them, that they are now using a new name; CSR Corporation and their website can be found at: www.csr-corporation.com. It is the same people behind WSR Corporation - otherwise known as Whitherspoon, Seymour & Robinson Corporation – who also have Whitherspoon.com, Whitherspoon.net and WSR.BIZ.

For more information about this sophisticated long term swindle keep reading the various posts and please take the time to register and add comments wherever possible.

The only way to get these guys is to keep applying the pressure on them, make it easy for others to find information relating to their frauds, stay one step ahead of them and force them into making mistakes.

Links to two other articles about them, please read it all and reply if possible:

/URL removed/#219106
/URL removed/#372808

I am amazed these scammers are still in operation. I found your site by accident and now that I've read your complaints I had to dig out my own old info that I acquired at the time I had trouble with these scumbags.

Long story short: I was in touch with them back in 2002, had several phone conversations with my contact person (a guy calling himself Florian Bach), everything seemed ok, I ordered a shelf company (already registered company but non active), paid for it and then NOTHING happened. The papers showing me as the owner was supposed to show up within a couple of days - but instead of the papers a several month long period of phone calls and emails commenced. After the payment everything turned bad, no one ever returned my calls, my emails we're unanswered etc etc. In 4 months time I got hold of this Florian Bach maybe 3-4 times and every time he promised me the company papers were on their way - which was not true. Twice I talked to another guy at the same "company", this guy called himself Marco Drewitz and was supposed to be the "boss". There never were any female "employees" apart from the girls answering the phone - which I believe were receptionists working for the virtual office company these scammers hired. Florian Bach had a German accent but I don't remember if Marco Drewitz had one too.

I sensed a scam and so tried to gather as much info about these guys as possible before I got in touch with a lawyer. The info I had about the at that time (back in 2002) but probably still valid is below.

I found this company when there were still called WSR (Witherspoon, Seymore & Robinson). Their website was wsr.biz.

The banking details I used when I made a payment to them are:
Account holder: Whitherspoon, Seymour & Robinson Inc.
Account number: 560 530 9847
Bank: PNC Bank, 500 First Avenue,
Pittsburgh, PA 15219, USA
SWIFT-Code: PNCC US 33xxx
ABA Routing Number: 031 100 089

...

The two guys' names that I was in touch with (probably false names but anyway): Florian Bach, Marco Drewitz
Email: info@wsr.biz, fb@wsr.biz, pgp@wsr.biz
Domain: www.wsr.biz

Address:
Whitherspoon, Seymour & Robinson Inc.
1461 A First Avenue, 360
New York, NY 10021-2209
USA

tel: +1 646 205 8170
fax: +1 646 365 3400

...

According to the domain registration for the wsr.biz I found an address in England going to another guy:
Contact: Greg Bennet
Email: webservice@wsr.cc

140 Ashley Crescent
SW11 5QZ London
UK

...

I also found out that this "Florian Bach" was contact person for another company called "USA Office Solutions Inc".

USA Office Solutions Inc
Contact: Florian Bach
Email: usa-office-solutions@gmx.net
Domain name: www.easy-submit.com

USA Office Solutions Inc
545 Eight Avenue
New York City
NY 10018 USA

tel/fax: +1 212 658 9831

Well I am so happy we prevented at least one person from falling into their scam.

Their MO is basically a combination of the two: 1- Nothing at all for your money and 2- Bogus documents sent out.

My guess is they mix it up to try and keep the long term scam mulling along over a longer period of time. You can disregard any posts from so called layers defending their good name because I have already checked them out with the various law societies; they do not exist and are also bogus (more tripe in a desperate effort to keep the scam alive).

They also like to send emails out if you have paid them but not submitted all your personal details, so they can then use them to intimidate you. They have asked me several times for my personal information (passport and address etc) and I told them to contact my lawyer; which of course they are afraid to do.

I have also made a point of forwarding and Cc any emails with them through both my lawyer and the law society who is now interested in them for using bogus law companies in their desperate defence.

What I can say is that the net is closing in on them and soon they will be getting a knock on the door.

Keep posting guys.

Same for me, NEVER WORK with WSR CORPORATION !

dis 2 peoples lives in mallorca. in santanyi the real names marco drewitz are alexander stein and the other florian bach are stefan bach.

now they are www.offshore-professionals.com - BEWARE - scam.

I wish I would have found this page before my husband had decided to take a job with then and they did pay him but a month later I f ind out my bank account has been put on hold because of the payment.



Videos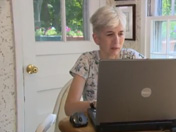 Latest Groups
Today's Mess-Up Photo