Share with Others
Recently Discussed Complaints
Consumer Tips & Tricks
Latest News & Stories
Latest Questions



Comments

Sort by: Date | Rating

This has likewise happened to us, call your CC company and dispute the charges, might have to cancel the card etc
out of the blue, $190 in charges

This likewise happend to me. I called them at 1-800-IFRIEND(4374363) and one of their representatives canceled my so-called membership and refunded/credited the charges. I recommend calling them to get it resolved. I hope this helps.

the 1st cahrge is a try out that u probably signed on for while looking for porn online, the rest look like recurring charges perv.

I just got a charge of 6.95 on my checking account and we don't even know who or what this company is.We don't look at porn on my computer, we haven't had a computer in a month we just got it back yesterday and like i said we don't look at porn on our computer...

These people are real scam artists. Be very careful. Jim Galloway

The ifriends web sites are A big ripoff scam. No matter where you go on the sites even if it says free they are amassing charges against your credit card no you provided even though It says only to confirm you are 18 yrs of age . Be very careful. Jim G.

The site "ifriendsV2.net" OR

http://apps.ifriendsv2.net/membrg2/LiveHosts.dll?t=site/navigation/livebrowse/v1redirection&pType=l&pf_VCHlive=Y&pf_VCHliveRoomNumber=3&pRedirect=on

...uses incredible con-artist skills. Here's how it works.

Registering is free yes...

However, if you log in, click on live browse, choose a room, and then click on a link that says "Live video chat" instead of a link that displays as "free live video chat"... then that girl/guy who you are viewing/communicating with is charging you a rate ranging between 2 - 5 dollars per minute. (the host decides the pricing when registering with the site and the money is split between the host and the website) The tricky part is that there are no prices listed anywhere and the host will not tell you that you are currently being charged a shit ton of money. Also the "free live video chat" links are wwwaaaaaay at the bottom of the list of people to chat with.

To top it off, just before you enter your credit card info. there is a link that says "afraid to register?" which says:
"iFriendsV2 never uses your financial information for any purpose, unless you specifically direct us to. (For example, such as directing us to use your payment information to purchase premium services available on iFriendsV2.) "

..ya
... "Purchasing Premium service" -meaning clicking on one of the first 20 "live video chat" links that does not begin with the word free.

Lesson to be learned: Never register with your credit card info on a "free" site even when it claims it is just for verifying your age or what not.

It's a huge rip-off indeed. I just called them, and got all $21 of my hard-earned dollars refunded. They try to guilt-trip you into making it seem like it's your fault, but just keep saying "I understand, but I'd still like my charges refunded" over and over again, until they agree. And if not, tell them that you want to talk to their supervisor. That's when they'll buckle and refund. But I assume that's worse case scenario. Some may just refund you immediately.

good luck

You all are very right, i was a host onthis site and they rip off not only members but us hosts as well, i didnt get paid and they refuse to pay me after i wanted to leave!!!Stay away from this scam site they r organized criminals!!!

MyComplaint is WI*IFRIEND has helped themselves to £65.90+£4.33+£4.46 totaling £74.69 from my debit card over te last 2 months without my consent and as an old age pentioner i cannot afordto loose a penny let alone £74.69. Please return this moey to my account. As you have taken this money you mst have my card account number by illeagal means. I will be looking forward t seeing this money back in my account. Regards Mr. Dougas J Tomkins.

On feb 22nd, 2010, I posted this to another complaints site (not sure I can mention the name here as it might be a competing site), and here's the dialogue:

I worked as a chathost (independent subcontractor) on their site for 10 and a half years. Recently, I have noticed an alarming number of refunds and unusual amounts of money missing from my reserve account (which is an account that iFriends uses to hold back 10% of our weekly revenues for 6 months to cover refunds and chargebacks incurred during that time period). I started to notice some really strange things with my account recently, so I inquired about seeing those stats and what exactly was being taken from those reserves. Basically, all I was asking for was a report of my own revenues. It took them three weeks to 'gather this info' but before they could send it to me, they sent me an e-mail containing this stipulation:


"The compilation of data that you have requested from our Content Provider Care & Compliance team is completed. I have been instructed by our legal department that I unfortunately cannot provide it to you unless you first sign a confidentiality agreement. My understanding is that this agreement involves routine sort of boiler plate language that simply prevents disclosure of the report to third parties because of the proprietary and personal viewer account information it contains. Please let me know if you are okay with this requirement. If you are, I will get both the confidentiality agreement and data report to you. ".

It didn't used to be this way before but I am now forced to question everything they do and say.

I have also noticed, by way of viewer cards (info we are furnished on the site about members by iFriends) conflicts within their own system which show fan club members of mine which, if these cards are correct, I was never paid for. I confronted them about this and their answer was to simply change the info on the card to reflect that those renewals never took place by changing the dates, basically meaning that they owe me nothing.

There have also been a few occasions where I noticed (and mentioned to iFriends management) overbilling on my stats, where a customer would clearly be billed more than the cost of his session for the minutes he spent inside. A charge that clearly shows he entered at 7:10 for example and left at 7:15 but refreshed his browser, which creates an additional charge of about a minute or 2 extra.
I've also noticed that in my fan club, there are members with multiple accounts. Twice recently, this happened where a viewer has more than 2 accounts. Jowblow1, joeblow2 and joeblow 3 all signed up within a 2-hour period. Coincidence? All 3 are connected to the same account, so it's all the same guy. I reported this in the iFriends forums, complete with screenshots and they did nothing about it. I have screenshots galore and page copies to prove all that I am saying.

I have felt, by way of declining revenues and the games they play, that they have been trying to get rid of me for the last 2 years or so. I have 10 years worth of customers and stats on that site. There are a lot of discrepancies I'm seeing. I want what I am owed. Every damn cent!

I fear that I can no longer trust them because they have shown me how easily they can manipulate those cards to show me that they don't owe me anything. Show them proof and they change it. How does that grab ya? A shame after 10 years of loyalty to the company, to think I have just been an idiot the whole time, but .. live and learn. I refuse to let them get away with this and I will get my money.

amanda36c (on iFriends)


On feb 23rd, I posted an update:

Today, I received a response from iFriends, on my request for my revenue statements. It looks like I don't have the right to my own revenue statement without me having to sign this legal document. Is it true that I do not have the right to this information I am requesting?

They wrote:

"All I can really tell you at this point is that the confidentiality agreement is something that I have been advised by our legal department is both necessary and routine. So unfortunately, my hands are somewhat tied.

I have spoken with our company's general counsel about your e-mail. He suggested that, if you advise us who your lawyer is, our legal department will be more than happy to forward the confidentially agreement to your lawyer for his or her review. That might expedite your receipt of the requested report as soon as possible."

Surely there is some way for me to obtain my own records of revenue I have generated on their platform. This can't be legal what they are doing to me!
amanda36c (on iFriends) **********

On feb 25th, Sarah from Webpower replied to my post:

"Amanda has always been an important part of the iFriends family and we deeply appreciate her many years of participation on the iFriends network. The concerns she has raised are not well-founded, and we have been corresponding with her privately in order to address and put to rest those concerns. We encourage her to continue a dialogue with us by responding to the emails that have been sent to her. We would really welcome the opportunity to continue our relationship with Amanda."

Of course, I responded (that same day):

My report is not unfounded. Here, I will copy and paste the e-mail conversation I had with you guys, to date. I have e-mailed iFriends management today at 3:41pm ET (feb 25th, 2010) in response to their e-mail from 11:39am this morning. I have been in touch and have been continuously asking why exactly you need me to sign that 'confidentiality agreement'. Here's the dialogue:

I wrote (on tuesday, feb.23rd):

"I tried to return your e-mail on several occasions but it got bounced back each time with "Technical details of permanent failure: DNS Error: Could not contact DNS servers". I sent a bbc to myself on the last attempt, which I received in my inbox without delay. Yours got bounced back for some reason. I posted, word for word, Jaime's e-mail to me, in the forums. If she has a problem with that, she's more than welcome to contact me. It's obvious that she/iFriends has a presence in the forums. Indeed, I have a lot of pent up frustration with iFriends but I can deal with it elsewhere. I know of some forums where they are perfectly willing to listen to what I have to say and perhaps more attentively if it serves in their best interests to do so. I have asked iFriends to furnish me with a report of the following: My 10% reserve account information (which include debits, credits and balances) from day 1 to present. All archived daily report activity. Fan Club renewals and new subscription membership earnings from the beginning (02/01/02) to present day. The 10% reserve account is supposed to have been put in place to cover any refunds or chargebacks that occur within that time period. You have, on several occasions, taken extra adjustment amounts from this account, offering no explanation as to what those deductions were for, specifically. This account and the money in it, is mine, not yours to toy with. I have absolutely no say in any of the chargebacks or refunds you grant
to customers who I have performed a service for on the iFriends platform. You refund without any information given to me and furthermore, you can dip into my reserve account, taking any sum of money you please, without my permission. You won't even furnish hosts with a statement of transactions for their own reserve accounts. The daily pay activities and Fan Club memberships renewals and new information is already there on your platform, but accessible only for the previous 10 weeks. Why not longer, like the refund list or fan club member list? What I am asking for is past information, which resides on your servers and should have been accessible by me from the get-go. You definitely have this information. Otherwise, how could you offer customers refunds or chargebacks without it? Why has it taken 3 weeks to gather up all this information after I was told it would take 'a few business days', by VCH Help in the forums? With everything computerized and neatly organized, this could have been settled much quicker than that. You could have sent this to me in any format. Instead, I got delays, excuses and then finally, after all that waiting, I'm told I have to sign a confidentiality agreement before I can have a report of my own revenues! This is my information and I am entitled to it. There should not be any personal information on the customers given to me, period, just a handle which they themselves create for use on your public platform. IFriends sees it, the hosts see it, even other members and guests see it. These handles are also given out by hosts to other hosts in the forums. Where is the 'confidentiality agreement' protecting their handles there? They can also be mentioned on other sites and forums outside of the iFriends platform, by law. That said, what 'proprietary and personal viewer account information' could you possibly be referring to? I am asking, just once more, for a complete report of my earnings, as detailed: My 10% reserve account information (which include debits, credits and balances) from day 1 to present. All archived daily report activity. Fan Club renewals and new subscription membership earnings from the beginning (02/01/02) to present day. If I do not receive these by friday, february 26th, 2010, I will have no choice but to commence legal procedings in order to obtain them and bring up the issue of my revenue dispute with iFriends over fan club renewals I was not paid for, as well as refunds which you issued, that I will be disputing. Govern yourself accordingly. "

Ifriends responded (on the same day):

"I'm sorry that you had difficulties with your e-mail, but am glad that this one came through. All I can really tell you at this point is that the confidentiality agreement is something that I have been advised by our legal department is both necessary and routine. So unfortunately, my hands are somewhat tied. I have spoken with our company's general counsel about your e-mail. He suggested that, if you advise us who your lawyer is, our legal department will be more than happy to forward the confidentially agreement to your lawyer for his or her review. That might expedite your receipt of the requested report as soon as possible."

I responded (on feb 24th):

"I am sorry that your General Counsel has chosen to advise you to hide behind this confidentiality agreement. With minimal knowledge of what it contains (I never got an answer to that question, which I asked repeatedly), my lawyer advised me not to sign any such agreement, adding that, by law, these revenue reports I was never furnished with, are to be given to me at my request. You have no legal right to hold these back, for any reason. In the case that you decide to attach customers' personal information to these reports, though there is no logical reason to do so, then that is your perogative and in no way should interfere with my legal rights to obtain these documents. If iFriends refuses to comply with my request for these data, I will have no choice but to commence legal proceedings against Webpower/iFriends. At that time, your General Counsel will know who my lawyers are and who he will need to contact. It is unfortunate that iFriends has chosen this route, as I was hoping to settle this more amicably and move on."

IFriends responded (today, thursday, feb 25th):

"I think you might have misunderstood my email. The point I was trying to stress is that we'd very much like to get the confidentiality agreement to your lawyer for his or her review as quickly as possible. We don't seriously expect you to sign it without your lawyer reviewing it first. It's a very smart thing to do. A confidentiality agreement is a very routine document for people to sign when a company shares proprietary business information with them. In this instance, it's especially important because we'd be sharing confidential information about customers with you that we have an obligation (to them) to ensure remains private. In any event, no matter what threats you make about legal things, just know that you have an open line of communication with me and that I hope we can find a way to mend fences."

I responded (today):

"I still don't understand what is so confidential about a viewer's handle. Or are you saying you plan to furnish me with his personal account information that you have on file for him, containing his personal information such as credit card number and expiry date, birth name, address, phone number, home e-mail address, etc.? Can you give me an example of what information exactly you are referring to, that has to remain confidential? Just use made-up info, like this: JOEBLOW69 Visa 4519 2273 8556 0002 exp. 09/2012 Joined iFriends 07/02/2003 Cancelled 08/02/2003 Is this information you need me to sign for, the same as that on the viewer cards? In which case, why the need for a signed document when we can access this now through the stats report or the member list in the fan clubs, by clicking the 'view member history' icons? Before I even entertain the notion of signing something, I want to know why. Honestly, I don't care about 'necessary' and 'routine'. I don't care if the rest of the world signs these things without asking why. I want to know why I'm being asked to sign a confidentiality agreement just to obtain a copy of what is rightfully mine in the first place and should have been furnished to me all along. Mending fences is going to be impossible, at this rate, since I can't seem to get any straight answers here."

I can't even get a simple answer as to why you can't give me a simple answer! I'm asking for a full report of my revenues because what I am seeing so far are nothing but discrepancies within the records that you have furnished me with, from what you place on the site and from what I was given the last time I made a request for a list of refunds with in and out transactions. Much of it does not match up. I cannot reconcile my own revenues with the information you provided! What you're talking about is a viewer handle. How is that personal member information? If you had, in any way, been under strict lock and key to keep certain info from us (the performers of the service you charge and collect for), then, as a third-party (that's what I would be seeing as this information is not mine, first-hand), what is that so-called 'confidentiality agreement' protecting you from exactly? I want a complete and full report of all revenues I have earned on iFriends since april 2, 1999 to present date. No more games. I have been very straight-forward with you. The last you can do, since you seem to want to maintain a good relationship with me, is to furnish me with what is legally mine for the asking. Amanda36c (on iFriends)

On march 4th, I posted another update, this time, complete with a screenshot:

Here, some screenshots to prove my information is indeed "well-founded".

First screenshot shows a member who was in my fan club from april 5th, 2009 to december 9th, 2009, yet, according to his info card, shows 0 renewals. He should have renewed 7 or 8 times, depending on when he or iFriends cancelled his membership and/or account. It shows 0. Needless to say (or conveniently?) I was never paid for those 7 or 8 months. Those renewals are automatated (supposedly). The system handles them. Right? Don't they automatically renew? How did he cancel? Was the cancellation done manually by someone at iFriends or was it automated by your system when the member used the online cancellation form?

Second screenshot shows, iFriends' e-mail response to my report on this issue.

Third screenshot shows their way of 'resolving' the issue. Just tell me the guy cancelled his fan club membership in april and I'm supposed to believe it! Then, go ahead and manually change the card to reflect what's in your own best interest to do, which is to not pay me for those 7 or 8 months of renewals, according to what your system originally reported.

I received a response back from iFriends tuesday, on the issue of my revenue reports and again, the game has changed. They wrote:

"I just returned to my office today after a long weekend, and did not have a chance to review or respond to your e-mail from last week until now. I do apologize for that. In your recent e-mails, you have repeatedly referenced that you are consulting a lawyer in this matter. I must inform you that our company policy is that, if a service user advises us that they have retained or consulted with a lawyer about a potential dispute with our company, we are required to deal directly with that user's lawyer for all communications regarding the matter in question. At present, it would be best to have your lawyer contact us directly for a copy of the confidentiality agreement. Your lawyer may do so directly via e-mail to legal@webpower.com.".

Well, before all this lawyer business, let's go back to the beginning ... all I asked for was a statement of my revenues. They wasted three weeks and then responded with the 'confidentiality agreement' business. I threatened legal action, after much frustration with them and their refusal to furnish me with my revenue reports, now there's a new company policy where if I consult a lawyer to see if I need to sign a so-called 'confidentiality agreement', now I am stuck dealing with your legal department while your clean hands are tied. This policy didn't exist a few weeks ago, when I initially asked for those reports. What I'm furnished with now only goes back 10 weeks on your system. All I'm asking for is the reports that go further back than that. What's so 'confidential' about that? You state there's 'proprietary and personal member information' in these reports you plan to give me after I sign your agreement. What more is in these that I don't currently have, as far as member information?

Amanda (amanda36c on iFriends)

Here's the screenshot I mentioned.

having trouble uploading this screenshot. testing...




I'm also a star on iFriends. Recently, a client spend $120 in my room which left me with $60. However, my stats showed that the $60 did not go through. So, I spoke with this client and he had proof that the $120 went through on his credit card, yet I did not receive one penny. I also feel terrible for promoting this site that claims to be free, yet many people I've recruited have told me otherwise. They have also not reported some of the clients I recruited through my affiliate site.
I won't be working with iFriends anymore.

They lost some HOT HOT HOT camhosts, I mean HOT!!! stupid dumb corporation that needs to fold!



Videos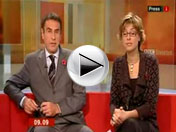 Latest Groups
Today's Mess-Up Photo