wegotlites.com, Brooklyn, New York Complaints & Reviews - Buyer Beware - Scam!

wegotlites.com Contacts & Informations

wegotlites.com

| | | | |
| --- | --- | --- | --- |
| Posted: 2012-01-19 by | | jmnis | |

Buyer Beware - Scam!

Complaint Rating:

Contact information:
wegotlites.com


1929 86th St




Brooklyn

,

New York




United States


Phone:

866-415-4837


wegotlites.net


Wegotlites.com has the absolute worst customer service, and the most dishonest business practices I have ever experienced. I had to contact the company about the status of my order since I never received any shipping confirmation emails after almost a month of waiting. They kept pushing out the shipment date every time I made contact with them. At this point I canceled my order thinking the item would never ship. I received my refund several days later except it was $150 short. When I called to find out why, they claimed they sent me a free gift (which I never received) and that they were charging me for it. The agent then clamied this would be escalated to management and they would call me back with the resolution. Countless times I was promised call backs within a days time but have never received one call from this company. Since I was concerned about my refund, I called them back numerous times only to be spoken to rudely and given the run around (managers on lunch, in meetings, left for the day, etc...). It started to get to the point where the customer service department knew who I was and would yell "we will call you back, and quit calling" before hanging up the phone. After 3 weeks of trying to get an answer from this company, I have never been able to speak to anyone but a customer service agent.

I highly recommend choosing a different company even if it means paying more. I have filed a complaint with the Better Business Bureau, the Federal Trade Comission, and my credit card company. Don't give up if you are getting nowhere with a company! There are other options! Maybe we can run companies as terrible as this one out of business with enough complaints. I will not be ordering from any no name website any longer.

Comments
United States
Home & Garden

More wegotlites.com complaints






Comments

Sort by: Date | Rating

Oh MY, worst customer service especially if it's their error. First, let me say, their crystals are not real. Had to find out the hard way...and of course, no refunds. My previous order was delivered to my mom in another state and it was months after that she opened the box and put them up. They look great but of course, they are imitation swarovski. I took a few balls to the swarovski store to be tested. I didnt realize their deceit until I purchased a chandelier for my own home. First, they sent me plastic crystals. I called and the owner, Mr. Marshall, just blasted me on the phone stating they do not carry plastic and I must be crazy and refused to check his inventory. I tried several times, even sent pictures and still, he was stubborn and defensive...and rude. Then I made a video and set a match to his so called "crystal" and it caught on fire. ( I only did one strand) . I sent it to his sales person and she showed him. He finally checked his inventory and the sales girl called and apologized and said they would send me the correct crystals. The next set were dull and did not have the rainbow prism effect that swarovski's have ( I have a real one that I bought from Pecaso..through Costco) . They agreed to send me swarovski. When they arrived, they were a totally different quality from my Pecaso chandelier. BAsically, that was when I knew I had to check on the ones I purchased for my Mom the previous year. So, they are all fake... spent thousands for fake Swarovski... but nothing I can do at this point. So, BUYER BEWARE. You might think you'e getting a deal...but you will get a better deal at an authorized swarovski dealer. Wegotlites prices seem good but of course, youre not getting what you think youre getting. Stay away.

I agree! Horrible customer service. I wish I would have seen this BEFORE I purchased from them. I ordered two lamps, and have received one lamp a month later- which isn't even the one I ordered! I e-mailed them and received no response. Someone did call me finally, and when I called back a lady answered and said "We are closed, but can I take a message?" I said sure, I'm just returning so and so's call. She said "She's gone for the day. Call back tomorrow." No "thank you" and no "message" was taken down. Seems very shady (no pun intended) to me! I'll be lucky if I am just able to return the wrong lamp and get a refund. Do not waste your time or money with this company!



Videos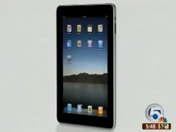 Latest Groups
Today's Mess-Up Photo