Utsav fashion Complaints & Reviews - Cheaters but nothing else

Utsav fashion Contacts & Informations

Utsav fashion

Cheaters but nothing else

Complaint Rating:

Contact information:
People's voice


United States




Hi,

This people are absolutely fraud.i am saying this out of my own personnel experience.
I ordered it and they won't send me any thing even after one month if I try to contact them they always say one item is ready and other is damaged we will take one more week to ship or process the order or what the heck.but it will never ship and they won't respond to you at all but they charge your credit card.but thank god I paid through paypal and opened my eyes after 35 days and opened a case with PayPal and you know what they came running to me you know this time they didn't take time to respond and I don't know how.but PayPal squeezed everything out of these heaters pockets.three cheers to PayPal and please don' t fall for these cheaters.i know sometimes out of desperation we do mistakes but pay through PayPal and after 30 days if you are not getting your order open your eyes and be smart and do what you have to do to get back your respectful hard earned money from these kind of cheaters

Comments
United States
Clothing, Shoes & Acc

More Utsav fashion complaints






Comments

Sort by: Date | Rating

yes i think this is what is happening to me, they didn't ship my order a month after i ordered, they said it was damaged anas asked me to choose another one, which i did fro their 7 days to ship collection, now it has been two weeks nothing has been sent. i emailed them twice and they take about 4 days to reply and its the standard email, had not answered my email at all. their phone number is disconnected. i might contact paypal

I have similar problem this one happened in may 2012 they charged me directly from my credit card and then order process after three weeks when i send them e-mail for asking when will i get my shipment next day got reply, that saree had some diffected so choose another one and until today matter has not been sort out I'm sick and tired of this company are so fraud... so please dont order from this web site I have talked to many of my friends They all had similar incident with UTSAV.every time some one else send me an e-mail saying get back to you within 24 hours, thats it sick and tired of this company.

Utsav is the most FRAUDULOUS online Seller ever existed. I dont understand how other buyers saying they were satisfied with the product and services. To me these good reviews must be UTSAv RELATIVES OR uTSAV HIMSELF REVIEWING FOR HIMSELF.
I had 2 purchases from them. At the first time. I forgive them, i said may be next time, they gonna be more professional. But the next time they were WORST.
they didnt ship my order. I send them 100 of emails. Asking them to PLEASE SHIP my order URGENTLY.
Instead, they didnt do a move. Everyday a ndifferent agent of them. one day Parita, another day, sushmita, another day naushad. all of them talking rubbish.
dont know what they were waiting for my confirmation Customs investigation. I asked them to stop loosing time. to ship my order or otherwise cancel it and return my Money.
Again, they kept sending messages. asking question about reasons behind my cancellation.
I tried their phone number. all three lines. 1st phone number is Disconnected temporarily. 2nd, answering machine, but unable to leave message, 3rd line someone answered, but he does not speak english only madras or hindi, I dont know what he is talking about.
I tried 4 times this 3rd number, . but it wasnt Utsav company, it was someone house.
UTSAV must be closed down.
Petition must be raised so that the Indian government send Landing and Seize this Fraudulous shop.



Videos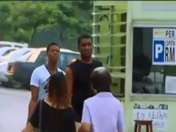 Latest Groups
Today's Mess-Up Photo