Recently Discussed Complaints
1.
(40 mins ago)
LA Fitness
Dirty, out of order, rules not enforced
4.
(1 hr 13 mins ago)
eDreams
Fraudulent claims and withholding of money
5.
(1 hr 19 mins ago)
fake ID
scam artists
Consumer Tips & Tricks
Latest News & Stories
Latest Questions
US Airways Complaints & Reviews - customer service

US Airways Contacts & Informations

US Airways

customer service

Complaint Rating:

I had an uneventful flight to San Juan, and actually was impressed by
the professionalism of the staff in first class. I had an excellent time in San Juan, and came to the airport on January 2 expecting an uneventful flight to Buffalo; skies were good, no major storms, and we were all pleasantly relaxed and happy from our wonderful vacation. I arrived at the airport at 3:30 for my 5:30 pm flight home. Loading was timely, the plane was pushed back, and the pilot informed us there was a problem with the starter. One hour later we were told we were getting off the plane, were to collect our luggage, and return to the ticket counter for rebooking. At 6:43pm I contacted our AAA sponsored tour (Fun jet Vacations: their motto: Do Something You'll Never Forget) 24 Traveler Assistance Center, and was told there was nothing they could do, that the tickets were in the hands of US Airways, and they would take good care of us. The luggage did not arrive for 45 minutes and no one was there to show us the way back to the check in counter; several doors were locked, and having never been in this airport we felt like mice in a maze. On arrival to the second floor a very long line greeted us, with only 2 and sometimes 3 agents, to REBOOK a 767 with OVER 200 PASSENGERS. Two hours later we reached the ticket agent. She informed us that we were being rebooked for a US Airways flight leaving at 6 a.m. January 3. We were instructed to be in the check-in area at 4 a.m. to check our luggage. We were given waivers for the attached hotel. By midnight we were in bed and arose at 3:30 a.m. I was in line by 4:30 a.m. with my wife and children. Again a very long line greeted us. NO AGENTS were present until after 5:00 am, nor was security open until after 5:30 AM. At 5:30am 2 agents were working, by 6:00 am 3 agents; one announced that a crewmember was sick and we would not depart until 10:00 am. WE WERE NOT CHECKED IN UNTIL 8:00 am.
We loaded on time after the pilot arrived around 9:30 or so; at 10:15 the pilot announced that there was paper work to be completed, and that it should have been started earlier, and that he did not know why it had not been started earlier, and then 10:30 he announced that he was not sure the work was adequate, and that the problem required further investigation. At 11:00 am he announced that the work was inadequate, not to his liking and WE WOULD HAVE TO DEPLANE AGAIN, AND THAT SALTY LANGUAGE, SWEARING, ARGUING, FIGHTING WAS NOT ALLOWED, and that the plane would not leave until 5:00 pm at the earliest ARMED SECURITY GUARDS WERE AT THE EXIT AND RAMP WHEN WE DEPLANED. Treated like criminals, we deplaned, were instructed to stand in another line, where ONE AGENT WAS HANDING OUT VOUCHERS, AND ONE AGENT WAS REBOOKING PASSENGERS. Another line, more back pain, more aggravation, more questions than answers; no one could tell us anything. At 11:17am I started calling US airways to try and get information, and international switched me to domestic, and back and forth TWICE before my wife took over and demanded a supervisor. Between 11:17am and 10:30 pm I would spend 1hour, 20 minutes on my cell phone with US Airways.
After 2 hours in line, the booking agent told us to go to the main ticket counter, where GUESS WHAT? Only one agent and sometimes (every 15 minutes) another agent showed up for 5 minutes to help. Many of us, concerned that the flight might leave early without us, especially some of us who had left our families in the gate area came back through security having only our boarding passes and returned to the gate agent, and stood in line again. A total of 4 hours standing in line before I finally spoke to an agent. By this time my wife had been able to book connections in Charlotte leaving 10:00 PM assuming we might get to Charlotte in time. I obtained boarding passes for that flight (10:06 pm, Charlotte to Buffalo), and the agent also told me that if we missed that flight we were also confirmed for the 9:25 am flight the following morning Charlotte to Buffalo, but that he "could not print boarding passes for both flights".
Meanwhile, about 3:00pm the plane was backed up away from the gate; no one knew why, no one could tell us why, no one cared that we wanted to know why. At this time we are told by the domestic or international (I do not remember who finally took responsibility that time for San Juan flights) US Airways agent over the phone that they had no information about our flight and if the flight did not take off, they would be able to book us on a flight to Charlotte on MONDAY. Well, as I had 4 patients scheduled for surgery, and they had booked with me months in advance, and some of them had donated blood for their surgery which would expire in a few days, and since we had planned on leaving Friday to avoid any delay of any kind with my OR schedule or my wife's office schedule, we said that choice was not acceptable. Your agent agreed that we should go ahead and book with another airline if we could and that US Airways would reimburse us. We called Jet Blue and obtained seats for 4 of us leaving that night (hopefully) at around 10pmAST via Boston to arrive in Buffalo Sunday morning but costing us over $700 each seat (total $3, 066.80); since we were desperate we accepted the cost and booked the flights. About 5 pm a passenger swears he saw the flight take off!!! Around 5:30 pm rumor is (no agents ever announced anything, all information was obtained by passengers talking to people walking in and out of doors coming and going outside around the plane and gate) that the flight will leave as soon as a gate is available. We still have no definite information by which we can make an informed decision regarding cancellation of the Jet Blue flights or not. Other flights leave and gates are open by 6:00 pm; NO PLANE UNTIL 7:30 pm, and we have stood and watched at least 2 other flights leave for Charlotte, while my children ask why it is fair that we sit for 24 hours in the airport and others get to leave before us, such as the 5:30 pm flight to Charlotte…. We are told by the gate agent that our connection in Charlotte is delayed at least 45 minutes, and that we should make it since we will leave San Juan around 8pm Atlantic time, and all should be well
We board around 7:30 pm, and call to cancel our Jet Blue flight but as we are outside the 1 hour cancellation time we are stuck with over $2000 worth of Jet Blue tickets for which I have no use this year. Yet we feel safe since the gate agents assured us that we should easily make our connection Saturday night, and worse scenario have a flight out in the AM to Buffalo. We board, take off and sigh relief, winging our way happily to Charlotte. We are tired (exhausted physically and mentally), filthy (still wearing the same clothes we wore to the airport Friday, since this was the end of our vacation and had only enough clean/semi clean clothes to wear on our flight home), and ready to run to our connection gate. The stewardesses announce before landing that an agent with information will greet the flight at the gate, and will guide everyone to their connection. Hallelujah, we are almost back in the USA where all will be good.
We get off the flight (we had been seated in the 4th row, and were therefore some of the first off), AND THERE IS THE AGENT BEHIND THE DESK WITH HER MONITOR TURNED OFF, NO INFORMATION, AND HAVING NO IDEA WHAT ANY OF US ARE TALKING ABOUT WHEN WE ASK FOR CONNECTION INFORMATION. Screwed again by more lies, we foolishly ask her to check the flight while my son (runs a 5:10 mile) takes off sprinting to the gate listed on the large monitors. The agent at the arriving flight gate now has the monitor on, tells us that the Buffalo flight " is still loading", and all will be fine, and said there was no need to call the gate. I take off at a run (I can only make a 6:00 mile these days with a 25 pound back pack)) as does my daughter (a 6:20 mile), and as we show up at the gate MY SON TELLS ME THE FLIGHT HAS LEFT. OH SHI….
Now the real FUN begins, when the agents at the gate tell me the flight left 10 minutes ago. Needless to say, I am not happy. There are two agents, and they now inform us that the 9:25 am flight to Buffalo is booked, and that the San Juan agent booked us on that flight, FOR MONDAY. God, can this possibly get anyyyyyyy worse?????I am a surgeon, and had a full day of cases booked for Monday, and my wife had office hours booked for Monday, and my children had school on Monday, and I could DRIVE to Buffalo before that. So they tried to book us flights to elsewhere. NEITHER one of them had ANY idea what other airports were anywhere NEAR Buffalo, nor had any idea how to route us there through another city. MY WIFE gets on the phone to your domestic booking office (this time they did not try to switch us to international since they agreed that Charlotte was part of the US domestic territory), and she insists on speaking to a supervisor again, who suggested routing us through Philadelphia, and was able to secure seats for the next morning. Now the wonderful gate agents had split up the names and could not figure out how to get the boarding passes printed (my wife has a different last name). Now I have had enough, and all but call one of the agents incompetent, and he tosses my old 10 pm boarding passes back at me and tells me he is going to call security. HE SCREWS UP and I get threatened. I tell my son to get my camera and take photos for the paper, and the agent calls his manager instead. Jerry (Gerry?) the night manager shows up, AND HE KNOWS NOTHING ABOUT THE FLIGHT FROM HELL OR THE PEOPLE TRYING TO MAKE CONNECTIONS. Why was there no communication from San Juan to the manager of the Charlotte section, to assist in booking, holding flights (oh yes, not the company policy, those passengers were clean, we were filthy and stinky and there were over 200 of us from a 767 delayed for more that 24 hours out of San Juan)? He is no help, does nothing and leaves after telling the agent to process our hotel waivers and give us the boarding passes.
So we leave, go to pick up our luggage…..AND SURPRISE, IT IS NO WHERE TO BE FOUND…. ANOTHER NIGHT AND DAY TOMORROW IN THE SAME CLOTHES I HAVE WORN SINCE CHANGING INTO THEM FRIDAY AFTERNOON FOR MY FLIGHT HOME. We have no deodorant, no tooth brush, no contact solution or cases for the three of us who wear contacts. We arrive at the Quality inn for the night, have waivers for two rooms (non smoking), obtain brushes and deodorant from the kind desk clerk, and go to sleep again after midnight; the bed in the room for myself and my son has been slept in, there is a ¾ eaten Domino's pizza on the table (dried up), and cigarette smell in the room, but I couldn't care less and crawl into bed to sleep, too tired and aggravated and disillusioned to care one bit.
Next morning we are at the airport by 5:45 am, after 4 hours of sleep, and wing our way home. The luggage shows up, and I roll in the door of my house at 3:00 pm, 48 hours after starting my trip at the San Juan Airport.
US Airways does not know the meaning of customer service; practices incompetent management, with lies and deceit rather than service. DO NOT FLY THIS AIRLINE AT ANY PRICE.

Comments
United States
Airlines

More US Airways complaints






Comments

Sort by: Date | Rating

Don't fly with US Airways. I am an Elite member of US Airways. Been flying with them since 2002. Recently, my mother experienced a very poor experience so I politely complained to their "customer relations" department. Because I complained, they reduced my flight status. Yes, they can do that! Read the fine print! DON'T FLY WITH US AIRWAYS. They charge for EVERYTHING and don't care about their customers.

Thank you.

Steve

I am so sorry, but I laughed so hard reading this. Talk about being at the wrong place at the wrong time. All I have to say is that you sir deserve a free round trip in first class for the BS you went through. I used to work for customer service and I can only explain why the agent said he "could not print boarding passes for both flights". The system does not allow it. For the rest of your bad experience, you need to understand that airline service isn't what it used to be, you ran into quite a few new inexperienced hired agents (there is a way to search in the system for airports near Buffalo for example, and they should have rerouted you on other airlines even if it was for the next day), and finally it looks like everything that could have gone wrong did go wrong. What I noticed was that the agents didn't want to deal with breaking the bad news to you and left it for the next agent to deal with you. This is like fight or flight. They chose flight by attempting to diffuse the situation. As in avoiding pissing you off even more and sending you on your way asap even if it risked missing your connection. This rant was too funny.

Wished I read this posting before I booked my flight with US Airway. My trip to Ixtapa required a connecting flight in Phoenix. Unfortunately, the first leg was cancel and I have no way to get to Phoenix for my connecting flight. The agent told me that she can book me to another airline which will be two days delay. After some consideration, thinking that late vacation better than no vacation, we agreed. The agent then came back and apologize and said that she actually cannot book the alternate flight for what she promised. She proposed a 4 days delay. I don't want to delay 4 days for a 7 days vacation. I know that it is Christmas time and it is the peak season, but I cannot believe that I have to wait 4 days. Again I wished I read your posting and avoid US Airway. Now, I am sitting home typing this instead of sipping Maitai at Ixtapa.

US AIRWAYS staff is rude, condescending on each flight I recently took to Mexico. After flying Continental to Mexico, where service, smiles and helpfulness reigned, US Airways ruined my flight with their abuse of powers, talking to passengers like naughty children, no food served (Continental actually gave us a sandwich!) so airlines still do have a choice. I am not going into every sad, incompetent detail of this airline and its staff -- but will avoid flying with them at any cost! I hope this airline goes out of business and opens the door their routes for other established airlines and newbies as well.

They will only downgrade you because you did not fly enough to keep your status not because you complained

I was scammed on a international flight today by US Airways. I ordered the ticket directly through them and no one contacted me to inform me my flight was changed so now I miss out on a rental car and a several hundred euro a night hotel. The staff was rude and condescending to make matters worse and US Airways has refused to so much as allow me to use their waiting lounge during my 24 hour late flight with a 6 hour layover. They say they emailed me to inform me of the change but no record could be found but they still blame me. US Airways is the definition of a shady business and I will avoid them at all costs.

I just got back today from a trip to Cancun, Mexico, for my honeymoon. First of all, we left last Saturday out of Philadelphia, and we were delayed, sitting on the plane for more than two hours before we even took off. Then, on our way home yesterday we flew back into Philadelphia around 5:30. We were supposed to board again at 9:30, to Binghamton, NY. While talking to other people that were waiting around, they said they had been since 3:00 that afternoon for a flight to Binghamton, and they were all getting canceled. So, sure enough, around 8:30, they moved our flight to 11:00, due to mechanic issues. We were a little upset considering we had been traveling all day, and were really looking forward to getting home to our children. But, we try to make the most of it, and head to the bar for a cocktail. Around 10:00 they announce that the flight is canceled. At this point, I am wondering why they didn't just cancel it earlier, so everyone could maybe get some sleep? But that was NOTHING compared to what happens next. We head up to the counter and they are the RUDEST people I have EVER met! They really couldn't care what happened to us. They gave us a voucher to pay $89 for a hotel, or we could pay $160 to rent a car. Well, we were tired so we took the hotel. I asked if I could please have our checked bags so I could take my contacts out, brush my teeth, shower, etc. She took my baggage ticket, and ordered it to be brought to the baggage claim, and told me it would be there waiting for me. We walk all the way there, wait for about a half hour, no bags. At this point, it is almost 11pm. So, I asked a man why my bag wasn't there. He says, you never came to me and told me you wanted it. I explained that the woman had ordered it, and he says VERY rudely...If you didn't talk to me, you didn't talk to anyone. UNREAL! So, HE orders our bags. There were about 3 other couples waiting for their bags as well. Another half hour goes by. At this point...I'm mad. Really mad. I had been waiting, and nobody cared at all! Finally, I bring my ticket up to the desk and tell him to please find out where my bag was. He scans it and says...YOUR BAG IS IN BINGHAMTON, NY!!! Well...how does my bag get to Binghamton, but I can't?! He says..don't catch an attitude with me! So, now it's around midnight. I waited for two hours for luggage that wasn't even there. They couldn't tell me this at 10pm?! So, now we have to wait in the freezing cold for a shuttle to the hotel. We aren't in bed until almost 1am and had to be at the airport bright and early. Philadelphia is the WORST airport, and US AIR is the WORST airline!!!

Whenever US Airways treats a traveler like dirt, go to:

http://airconsumer.dot.gov/problems.htm and select: Airline Service Complaints.

File a complaint! It may not help you directly, but it will put pressure on this airline to change their ways!

OR WRITE your complaint directly to:

Office of Aviation Enforcement and Proceedings
U.S. Department of Transportation
1200 New Jersey Ave, SE
Washington, DC 20590

US Airways needs a new attitude!

Dell7

My response to a recent e-mail denying responsibility by US Airways

NO REFUND TO DATE!!

I am disappointed by your repsonse, US Airways service, customer relations, and fall-back reason for cancellation of my flight. As I reported earlier, the pilots timed out while we were waiting for take-off. Had they not timed out, the flight might have completed only a little later than scheduled.

It is an insult to the intelligence to be fed the corporate drivel that saves US Airways the trouble of compensating passengers for the considerable inconvenience and expenses in relation to your cancellation. This was a crew problem, and therefore totally avoidable.

To this date, I have not received any amount of refund for the cancelled flight! I am currently out that money, in addition to the fare paid for my flight home four days later, in addition to expenses incurred for a four day delay, in addition to extra cab fares. These costs amount to a minimum of $500.00. How in good conscience can US Airways expect any passenger to feel good enough about that to want to use your services again? I will be posting my comments online to alert others to the dubious policies employed by US Airways.

I will not be flying US Airways in future, and am aware of many others who share those sentiments. If, as you state, you hope I will use your services in the future, then start acting like you care, and make those significant improvements that build better business - i.e. more $ for US Airways. Shame on your company!

I did decide to start booking all of my flights through US Airways, but after this experience that I just had...I will never fly with them again. My initial flight was for me to depart from Raleigh to Charlotte, then Charlotte to Denver. Well i had some business issues that came up and I had to stay in Charlotte. So I called to tell US Airways that I need to cancel my flight from Raleigh to Charlotte, and just catch the plane for the 2nd part of my flight from Charlotte to Denver...and WOW...I can't believe that you would 1st charge me with a $150 change fee-----when I'm not really making any changes...just cancelling the 1st part of my flight-------then on top of they made me pay a higher fare at $1, 100 more for the same damn flight that I was already booked on---what the hell is that all about? Im truly upset and will not ever fly with you guys again. I'm done with US Airways. My previous airline would have never charged me any flight change fees and I would not have paid any fare differences--especially...its no wonder that you guys get a lot of complaints. Im going to make sure everyone that I know knows about how you treat your customers. I even spoke with a supervisor----April Agent number E4 and she was not willing to help me at all...Im very disappointed with both the service and lack of care from your customer service team.

Airlines may charge fees but they are NOT the same fees and is not carried out with the same disdain US Airways employees seem to have for passengers doing business with them. Check out their FB site and you'll see a long list of complaints that far exceeds any other social media site. The airline industry in general has service problems but US Airways is notorious for being particularly unhelpful. I have also had poor service experiences with US Airways and take every opportunity to communicate that to others. I also recommend that individuals file a complaint with the US Dept of Transportation. They have an Aviation Consumer Protection Division where you can make a formal complaint, even for poor service.Here's the link: http://airconsumer.dot.gov/problems.htm

I too had problems with USAIRWAY, I have flown 40 yrs on this airline. I was flying June 23rd 2012 with my pet in her carrier in an aisle seat. I paid for my pets travel $250 round trip. carrier was to airline specifications. Because my carrier was not totally under the seat. The attendant, CIndy Young, on the Los Angeles to Phoenix leg of my trip violently shoved my dog under the seat 3 times! I was in a booked aisle seat, she made me change to the middle seat with another passenger humiliating me in the process!. The dimensions under all the seats are the same!!!
SHe was rude, insensitive while embarrasing me. USAIRWAY refused any compensation for our flight, just I'm sorry, we don't compensate for our attendants conduct!!!. I will be flying Southwest from this point on!



Videos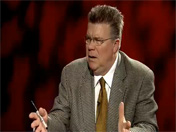 Latest Groups
Today's Mess-Up Photo