Recently Discussed Complaints
3.
(1 hr 2 mins ago)
UnbeatableSale.com
The company had a poor listing of a product "mesh officials pinnies" with no photo
4.
(1 hr 7 mins ago)
TBDress
Dress quality and design not same as photo
5.
(1 hr 9 mins ago)
CitiFinancial
They do not have an area to check your account balance.
Consumer Tips & Tricks
Latest News & Stories
Latest Questions
Title Max, Macon, Georgia Complaints & Reviews - Rip off

Title Max Contacts & Informations

Title Max

Rip off

Complaint Rating:

Contact information:
Title Max


2444 Pio Nono Ave




Macon

,

Georgia




United States


Phone:

478-788-8211


titlemax.biz


I am submitting a copy of the report that has just been filed with the Better Business Bureau in Macon GA to your website for everyone's review. This concerns the events of tonight and how Title Max really stole our Yukon tonight.

Complaint against Title Max:

I want to thank you for allowing me the opportunity to file my complaint concerning the events of this evening, (8 Oct 2008). In late Jan / early Feb of this year my fiancé and I needed to take out a loan on our 1999 GMC Yukon SLT. Title Max agreed to lend us the money and our payments are up to date. We have the September receipt to support our claim. Late last week we found ourselves in need of money due to some unexpected bills.

I called up Title Max and spoke with Author and he said that if we brought the Yukon to the office then there would not be any problem in refinancing the loan to receive an additional two thousand dollars. I immediately informed my fiancé, (Mr. Robert Kennerly) of this and we immediately planned for his trip home. Robert is an avionics technician working out of state as a contractor. Robert and I went to Title Max at 6:00 PM on 8 Oct. 2008. While Robert went to go to the hardware store to make a copy of the key for Title Max I started filling out the paperwork to refinance the loan.

Upon his return we were informed that we needed to provide Roberts paystubs in order to complete the loan application. While we were leaving the office to get the paystubs, two men parked their truck behind ours, thus blocking us in. We asked them to move their truck so that we could leave to get the paystub information. That is when one of the men took the truck key from Author and jumped into our trucks driver seat and tried to drive off. Robert tossed the man out of the truck while another man tried to punch at him.

While this was happening Author locked the office doors and turned out the lights. I screamed out Roberts name and he stopped the fight. That is when the first man got back into the truck and started to drive off again. Robert chased after the truck and jumped into the back passenger seat only to be informed by the driver that Title Max has just repossessed your truck and that he was under contract to drive it away.

During the time that I was in the Title Max Office Author never mentioned that there was any type of problem with my loan, nor was I ever informed of their intention to repossess our vehicle. In fact Author's demeanor was that of complete cooperation with the understanding that once we provided the paystub information that our loan was going to approved. In fact he assured me on 4 Oct that if we drove the Yukon to his office that we were guaranteed no less than an additional two thousand dollars.

While the truth of matter is that it appears that he was only filled with lies and deceitful intentions. Robert and I could fully understand and accept tonight's events if we were behind on our payments but that was not case and I have my last payment receipt to prove it. The bottom line is that they stole our Yukon without cause.

Comments
United States
Loans

More Title Max complaints






Comments

Sort by: Date | Rating

IT SEEMS TO ME THAT THEY ARE TELLING LIES. IT IS ALWAYS TWO SIDES TO A STORY, BECAUSE THIS ONE SMELLS LIKE SPOILED FISH.I THINK AUTHOR NEED TO BE CONTACTED TO HEAR THE TRUTH

I believe them that company is a rip off I used to work for them and no I am not some crying ex employee mad because I do not work there anymore this company rips people off by just asking for interest payments and not telling the customers what their real payments are so they can pad their profits they truly repo people for no reason and are very unprofessional especially in the Macon area each of their managers and titlebucks managers which are all the same company are crooks the state should outlaw titlepawns asap.

I too have had a problem with TitleMax here in Bloomington, Illinois and we are now involved in a complaint with the Better Business Bureau in Peoria, Illinois . My wife and I took out a loan on a vehicle several years ago and paid it off and we had no problems with the people working there at that time. So when I lost my job and was receiving unemployment benefits things got tight and we decided to take out another loan with Titlemax. I went in and took out a loan on our minivan in june 2010 only to learn the first of July that the state was broke and that there would be no more unemployment payments paid untill the legislaters passed the new extension. So my first payment was 30 days or so late, and we made several other monthly payments. Then I was hired for a new job in October 2010 and went to 3 days of training but wasn't scheduled to officially begin working until November 1st. My payment was not due to Titlemax until the 25th of October 2010 and I was due to receive my last unemployment check on the same date. When my direct deposit arrived from unemployment I was only paid $18.00 ( which I provided the manager Parnell a copy of my deposit) and I was told by the unemployment office that because I had went to 3 days of training that it was considered working eventhough I had not been paid from my job for the training as of that time. I called Titlemax and spoke to the store Manager Parnell and informed him of this and let him know that I would be in on Saturday November 6th, in order to make that payment as this job would mail out the first few checks until my direct deposit began. So the week of November 1st, I called and spoke to the store Manager Parnell, employees Lindsey and Brian to keep them informed and to let them know that I would be in the store on Saturday November 6th, to make my payment. Never once was I told to surrender my vehicle ( which we would have done if asked ) because we own another vehicle and it would not have been any problem. When I awoke on the morning of November 6th, I learned that our van was gone from our home and that Titlemax had reposessed it. I went into the office planning on making my payment as I had agreed and asked the Mgr. Parnell why my van was taken? and I was told that because I did not surrender the vehicle that it was reposssessed. When I told him that I had spoken to (3) employees there the past week and that neither of them had asked or mentioned to me that I needed to surrender my vehicle or I would have done so. Parnell never answered my question, but rather went on to tell me that his supervisor had told him that we would need to pay off the balance of our loan in order to retreive our vehicle. I left there and proceeded to pay other bills with the payment money as I did not have the money to pay off the entire loan at that time. On Monday November 8th, i began the task of trying to get ahold of the corporate office and was unable to, but did get to csr rep. who had the Regional Manager Greg King call me back. When I spoke to Mr. King and explained to him what had happened, we vcame to the agreement that I would make the payment the following Saturday the 13th, of November he assured me that he would see what he could do about getting my vehicle back and that he would call me in 15-20 minutes. When I recieved a call back it was not Mr. Greg Roberts, but the District Manager, Mr. Fred Roberts. He went on to tell me that Mr. King was in a meeting and that I had two options, (1) pay the $240.00 payment that day or pay the $240 payment + the repo fee of $250.00 on the 13th. When I had told him that was not the arrangement that Mr. King and I had come to he told me that those were the options and I could either take it or leave it. I left it and contacted the Better Business Bureau with my complaint and we are awaiting the final outcome now. I would engourage any one that is even considering taking out a title loan with Titlemax to not, I repeat do not do so. They lie, withhold information an I sincerily pray that they go bankrupt with all of these complaints. name withheld until the outcome of this complaint!!!

I have took a loan out with them myself, and i am trying to to find a attorney because they are trying to swindel me as well .It's a shame but what they felt to realize is that GOD is in charge and he sees every thing .They turned down a payment from me just beacause i would'nt sit there to listen to their nonsense.

curious because i had one with them also and i know without the interest they were adding on that it was paid but how however they harassed me about payments while my car was working...but then the motor blew up on my car the guy got mad and told me that i should have told them and never asked for the car or payment lol...but the sad thing is that someone wants to buy my car but how can they get the title even though the car doesnt work anymore..whether its from them or not?

i hate title max yes i am late on my payment due to health reasons i have had to spine surgeys a bladder surgey and a shoulder surgey they do not want to work with you at all i got up this morning and my car was gone i called title max to find out where my car was so i could get all my stuff out plus my mecial records and they tell me it went to cartersville ga and i live in summerville ga i have no way to get my stuff i will never ever fool with this compandy again they have put so much mentaln stress on me i am so ready to get a lawyer to find out what i can do i am very sick and have no way to see my doctors so up set

TITLE MAX IS A RIP OFF I WAS A COUPLE OF WEEKS LATE ON MY PAYMENT THEY TOOK MY CAR AND TOLD ME I HAD TO PAY THE FULL AMOUNT OF THE LOAN PLUS 600 DOLLARS EXTRA WITHIN 10 DAYS.OK FINE THEY SOLD MY CAR AND IF THEY SELL IT FOR MORE THAN I OWE THEM I RECIEVE THE EXTRA THEY TOLE ME THEY SOLD MY CAR FOR 600 DOLLARS I DONT BELIEVE THAT IT WAS A 2002 FORD EXPEDITION A BIG SCREEN TV DVD PLAYER SURROUND SYSTEM IT WAS RUNNING VERY WELL WHEN THEY TOOK IT BUT NOW THEIR TELLING ME THEY SOLD IT FOR THAT LOW AMOUNT BECAUSE THE CAR WAS NOT RUNNING AND THATS A LIE. THE CAR WAS IN GREAT CONDITION NO RUST NO DENT AND A GREAT BODY AND NOW THEY CANT SHOW ME NO PAPER WORK ON THE SALE..THEY ARE FULL OF CRAP AND THEY ARE A RIP OFF..THERES NO WAY I CANT SEE THE AMOUNT OF THE SALE. THEY DIDNT GIVE ME ALL MY ITEMS THAT WAS IN MY CAR EVERYTHING JUST VANISHED. DO NOT DEAL WITH TITLE MAX..AND I WAS ONLY LATE BECAUSE OF LOSS OF INCOME..THEY WILL NOT WORK WITH YOU. THIS IS NOT A GOOD COMPANY AT ALL.



Videos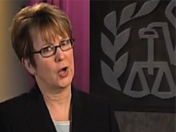 Latest Groups
Today's Mess-Up Photo