Shopatron inc, St laurent, Québec Complaints & Reviews - Shopatron Payment Check Scam.

Shopatron inc Contacts & Informations

Shopatron inc

Shopatron Payment Check Scam.

Complaint Rating:

Contact information:
Jigsaw Jungle International Inc.


2379 Guenette




St laurent

,

Québec




Canada


Phone:

514-331-3389


jigsawjungle.com


The Original payment check sent to us by Shopatron of $120.20 for the fulfilment of an order by Jigsaw Jungle was not received. We infomred them that we had not received it and they mailed us a replacement check which we duly deposited. We where later informed that the original check dated 20/6/2008 had been cashed over 6 months later on the 24/12/2008 (Clearly shown on the front of the Shopatron check) and thus out of date and so should never have been cashed anyway. They then billed Jigsaw Jungle for the 2nd check claiming that we had cashed it. We contacted Shopatron informing them that we had not deposited this check which they then sent copies of the checks. It is clearly seen (see attached JPG) that our stamp is on the replacement check and deposited by us but the missing check was 1) out of date and so the banks responsibility any way and 2) nothing like the stamp that we use to deposit checks into our account. It appears the check was cashed at TD Banknorth, Haverhill, MA bank in the USA. We sent to the bank a statement that we had not benefitted any moneys from this missing check but they refuse to take any action. We have ceased doing business with Shopatron and are continuing to be billed for the monies that we have not received. So is it an internal scam? Have other companies had the same probelms? What do we do now?

Comments
Canada
Scam & Fake Checks





Comments

Sort by: Date | Rating

Shopatron was founded in 2001 and is a leader in providing distributed fulfillment eCommerce solutions for its clients. Over 600 merchants and branded manufacturers in North America and Europe use Shopatron as their eCommerce solution. Shopatron provides increased sales and satisfied shoppers to merchants of all sizes – in over 35 industries, including apparel, automotive, consumer electronics, sporting goods, home improvement, musical instruments, pet products, toys, educational products, and equestrian goods.

Better Business Bureau Rating:
http://www.santabarbara.bbb.org/BusinessReport.aspx?CompanyID=92002077

Shopatron Fulfillment Operations may be contacted at: 877-412-7467

Shopatron has resolved the problem and we are now fulfilling shopatron orders.

Ian - Jigsaw Jungle

Shopatron is a scam company & anyone would be wise to not do business with them or buy from any vender who utilizes their system.

http://www.freewarebb.com/Shopatron-Scam-t42052.html

This in regards to shipping only, nothing to do with Shopatron.

Folks, your picking USPS, because it is cheap. You get what you pay for. Why do you think the postal service is in such disarray, and in the RED all the time. US Mail does not search for lost packages, ever. They go to a distribution center, where they are sold to someone for dirt cheap. And then they make a killing on the products in those packages, by listing them online. Its a business, folks.

If there is anything to learn from YOU choosing US Mail (USPS), this is it. YOU lose, its the government after all. Think about it.

Choose UPS, they search for lost packages, and are insured up to $100, unless you choose to have more insurance. I'm not saying they are perfect, but you have a better chance of receiving your package, then by USPS. Also, never send important documents USPS. Why do you think Birth Certificates come UPS or FEDEX

USPS does not scan there packages, that is not a sellers problem. Voice your concerns to the Post Office. Your paying for a service, they are not providing.

The postal clerks are NOT scanning packages, how is that the sellers problem. A seller does NOT work for the postal service. Direct your complaints to your postmaster, not the seller. Or don't pay for tracking, what a waste. USE, UPS

If I could drive every package to where it is going, I would, but I can't, its just not feasible.



Videos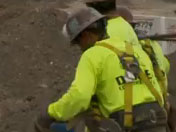 Latest Groups
Today's Mess-Up Photo