scambook Complaints & Reviews - online extortion

scambook Contacts & Informations

scambook

| | | | |
| --- | --- | --- | --- |
| Posted: 2012-03-22 by | | gorex | |

online extortion

Complaint Rating:

Contact information:
Scambook


United States


scambook.com


the company I work at suddenly got bombarded by complaints online from a site called scambook and magically they emailed us to signup if we want to resolve the issues and talk to the customers.

so for $500 a month you can try to talk to the "people" who complains on scambook and try to resolve their issue, but each time you want to resolve an issue, you have to pay $3 on top of $500 per month AND if you want to refund your customer, you have to put funds INSIDE scambook so that they can refund the customer for you. we dont have any complanits on complaint board and other sites but we have over 40 on scambook and they look all the same with a handful of subject lines that are exactly the same.

Comments
United States
Other





Comments

Sort by: Date | Rating

There are free reacharound solutions to bypass paying complaint sites...

scambook.com is a cheating company. Its putting complaints again the other companies by some people, I do not know whether the people exists or not! They may put the complaints themselves, and then asking money to resolve the complaints!!!
People beware of scambook.com, its a biggest scammer in the world now a days.
Without the permission of the company they are using their website image in their site, asking the owner of the company to pay so that they can resolve the complaints.

If anybody has a complaint against Scambook go to the FBI here is the link.
http://www.ic3.gov/default.aspx
We are victims of Scambook they let people to post lies about the companies without investigating first, if the complaint is true or not. Scambook is own by lawyers one of the owners is Jay Eldelnson and he is a class action attorney
We can report them to the FBI go to the link and file a report.
WE NEED TO CLOSE THEM DOWN.

I completely agree that Scambook is a complete scam, one could day that it's a Class Action Attorney gone mad. Seeing that they are based in Illinois I have contacted the FBI Field office on 217-522-9675 and also the FBI Internet Fraud Division on 1-800-251-3221, I would suggest that every one does the same. Lets see how Mr. Jay Eldelnson deals with a Special Agent of the FBI, I hope he looks good in Hand Cuffs.. OH by the way do a search on his political donations that's also very interesting to say the least and do visit http://scambookscam.com he has an amazing video on them that is going to make the FBI's job even easier...:)

I have seen the scambook extortion video and our company has also come under attack by them, scambook also has been breaching people copyright and using images from there website and logos against them. It would also appear that Google is also implicated in all this as when you do a request with Google to have a listing removed from that spambook used your image on Google refuses. To me this just means that Google in also implicated in this by enabling spambook.com with there online extortion, I suspect that Money is more important to Google via it's adwords than honesty is on the internet.

I own a small law practice and have no unhappy clients that I know of. Scambook contacted me and said a bad complaint was written about my practice; but I could pay a fee to have it removed. After reading the complaint, it's entirely false and made up and claims, among other things, that we're inempt and don't answer the phone. My phones are staffed all day and anybody calling can always get a hold of us anytime so it's complete B.S..

After searching the Illinois Secretary of State records, Scambook voluntarily dissolved on 8/23/12. (They called my office on September 20th). There is no records of any company named Scambook in California.

I'm going to call the FBI field office tomorrow morning. I would like to send a cease and desist letter to this company but it appears they're hiding. If anybody has any information on this or if this happened, I'd like to hear about it. Email me at info@daultlaw.com

Yep - samething here - they posted a fake complaint about our company by 'anonymous'. They had a dollar amount our company doesn't even come close to charging. BUT, for $500 they would remove the compalint. Extortion 101. We've contacted the California atorney general and the FBI. Enough complaints and these losers WILL go to jail. they prey on people.

Scambook is definitely a scam.

http://www.nbcchicago.com/video/#!/investigations/series/target-5/Is-Scambook.com-a-Scam-Itself?/170291966

Please go to the FBI. This is extorsion!!! Fraud. We filed our complaint today. We have a conference call with an FBI agaent tomorrow with their internet fraud division. They are very interested in this company. Their crimes involves cross stae lines - several states, extorsion, fraud, false information, etc.

Having attempted to resolve a complaint on scambook about out company showcase management and then paid their initial fee, we received no details regarding the complainant and no means of resolving the complaint. We did receive options to pay for other option. Very hard to address anonymous complaints, impossible to address scambook complaints.



Videos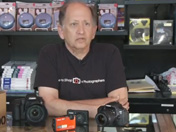 Latest Groups
Today's Mess-Up Photo