Share with Others
Recently Discussed Complaints
Consumer Tips & Tricks
Latest News & Stories
Latest Questions
SafeCo Insurance, Texas Complaints & Reviews - Company is denying claim because they can not get hold of there insured. They will not pay for my rental vechile that they told me to go and pickup.

SafeCo Insurance Contacts & Informations

SafeCo Insurance

Company is denying claim because they can not get hold of there insured. They will not pay for my rental vechile that they told me to go and pickup.

Complaint Rating:

On 7-13-08 a person that has insurance with SafeCo ran a red light and hit my truck. I called in the claim and was given a claim number and told to go to Enterprise Rental and get a comparable vehicle. I picked up a truck on 7-18-08 from Enterprises using the claim number given to me by Trevor at SafeCo Insurance. Phone #877-566-6001 claim #510039373007. On 7-25-08, Enterprise called me and said that the claim had been denied and I would have to personally pay for the rental. I called SafeCo and they said to tell them that it was still pending but would be okayed as soon as they talked to their insured. Today I called and talked to SafeCo claims adjuster and was told that unless they go in touch with the insured that the claim would be denied and I would have to pay for the rental. I would never of gone and gotten the rental unless they would of okayed it. I feel that this is not fair that I have to pay for the rental and my $500 deductible when I am the victim. My truck could have already been repaired and an rental would not have been necessary past the two weeks if everything would have been handle by SafeCo in a timely manner and correctly. I thought when someone hit you with insurance that it was the problem of that person, yet I am the one taking time off my job to take care of phone calls and trying to track down all the information needed to get this claim okayed.
I do not have rental on my policy, so I will not be able to get one while my truck is in the shop. I will be out that money plus my $500 deductible that should of been taken care of by the person that hit me. I faxed over the police report that I had to go and pick up and pay for, plus there was a witness and he got a citation for running the red light. I don't understand what else they need but they tell me unless they get in touch with him they will deny the claim. This is just not fair!

Comments
United States
Auto Insurance & Loan

More SafeCo Insurance complaints






Comments

Sort by: Date | Rating

I seriously doubt that you were told to get a rental the day you filed the claim. No insurance company would authorize a rental for a non-customer the same day a claim is filed.

Was a police report filed? Did you make it available to the adjuster?

Just because someone presents an insurance card that says they have coverage does not mean they do. Sounds like you should hav call your on company in the first place.

My first comment is: I love the fact that Liberty Mutual is advertising on this site. They own Safeco !!!

I was involved in a similar accident as mentioned above. The driver of the other vehicle ran a red light and was ticketed. An accident report was done by the local police department. Their were witnesses. Names and addresses were given to the police. None of these witnesses were relatives. Several tickets were issued to the other drive. Not only did I contact Safeco (aka Liberty Mutual) but also my insurance company. My insurance company advised me to contact Safeco and if their were any problems with Safeco to let them know. Of course their was. Safeco was waiting for a copy of the police report. At that time I told them that the other driver was issued several moving violation tickets. The Safeco agent told me that just because the other driver was issued traffic violation tickets does not mean the other driver was totally at fault. After being stonewalled by Safeco i.e. no accident report, then could not get hold of the other driver to take their statement, then being told by Safeco that the driver of this company vehicle was not authorized to drive the vehicle and on and on it went I finally contacted my insurance company to have them get my car repaired to which they did. After all I did need to go to work to pay my $1000.00 deductible and car rental. At that time I did not carry car rental insurance (I do now).

Well, to make a long story short, I received a letter from Safeco yesterday notifying me that their investigation has been completed and that the cause of the accident was my fault for failure to make sure the intersection was clear before proceeding thru the intersection. When I went thru the intersection the traffic light was absolutely green. I was the second car thru the light.

Their was an accident report, traffic tickets were issued and their were witnesses but Safeco still said I was at fault.

Every insurance company has the attitude that just because a traffic ticket was issued does not necessarily mean it is 100% that person's fault. Look up your state's comparative negligence laws. Did you look before entering the intersection? Just because your light is green does not mean you have no duty to keep a look out on things going on in the intersection.

When you are in an accident with someone, don't rely on their carrier to take care of you. They aren't working for you, they are working for their insured. Don't like your $1000 deductible? Carry better insurance. Don't want to wait on theier decision? Your carrier can get repairs going immediately & wait on Safeco.

Safeco means Screwco. I colsed a policy I payed a year in advance two months before it expired and they billed me for more money when they owed me money back.

The people talking crap for the ins. companies. "you should have got out of your car walked to intersection looked both ways returned to your car and push it across the intersection" people like this i hope have to go through what everybody else is going through with safco. being hit by a drunk driver with a 2 page record. your ins. saying they have ins. so go to them. when you only have uninsured and under insured. his insurance cant get in touch with the drunk bast. but they have a police report by a state trooper that states unit 1 (him) hit unit 2 (my wife and child) doing over 100 but still wont cover the car are anything else. when you loose your job due to not being able to get there cause you have no car over 2 months. there should be a law against ins. componies dueing crap like this. so to the people going through hell i feel for you. the ones that are taking up for the insurance companies. your day will come when you are going through what we are. and i hope it is 10x worse.

In Texas (and I suspect other places), it does state you are required to make sure an intersection is cleared before entering it. But when you are the 2 or 3 car going through the intersection, you may reasonably assume the intersection is clear. CASE 1. I had a similar experience but I was car 3 or 4 going through the intersection. Luckily it was immediately in front of the San Antonio Police Station in downtown San Antonio at SHIFT change. I had a police report with about 30 police as witnesses in addition to other people. The driver of course had no insurance and explained to the police he did not stop because he was not sure he had enough gas to get home and did not want to waste any waiting on the light. My insurance company LIBERTY MUTUAL repaired my car and went after the individual that ran the light. CASE 2. I stop at a stop light and am rear ended. At the accident the other driver called his insurance company and reported the accident while we were waiting for the police. I contacted their agent and he had someone look at my car because I was demanding a rental. The adjuster declared my vehicle drivable and denied my request. I had to personally pick up the police report, I had to make a copy, I had to send one copy certified mail to ALLSTATE as well carry a copy to the local agent, I had to get a copy of the traffic light recording (luckily it had a video camera) and send them also, I had to wait 3 weeks for their traffic investigator to go to the site of the accident. I had been denied a rental vehicle so when the finally agreed to repair my car, and I took my car in they said driving the vehicle had actually damaged it more and then they refused to pay for the additional damage because I CHOSE to drive my car. MEANING: Your insurance company will look out for you because they want your business. If you cost too much they will get rid of you. The other persons insurance company could not care less for you and will do all in their power to resist paying a claim.

Safeco = Very unprofessional, receives a Poor rating, avoid this company and if you do have a claim against them, talk to an attorney before dealing with them. Safeco is very slow to react, pay, and it seems very few people in the company know what is going on regarding a particular claim. Safeco admitted fault when one of there clients rear ended my van a week after the accident. 30 days later, Safeco has not paid for my totaled van and it took them over 20 days to arrive at a settlement price.
Safeco = Very unprofessional, receives a Poor rating, avoid this company and if you do have a claim against them, talk to an attorney before dealing with them.

I had the same thing happen to me and got even worse treatment from Safeco (Liberty Mutual). I am out yet 5600 dollars and they just told me they wanted to make me a SWEET settlement offer of 250 bucks. After they assummed 100 percent liability I had to supply my own source of transportation, and even had to go buy some of the parts to fix my car. TRUST ME!!!

SAY NO!! TO SAFECO IN IDAHO!!!



Videos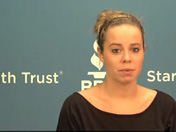 Latest Groups
Today's Mess-Up Photo