Share with Others
Recently Discussed Complaints
Consumer Tips & Tricks
Latest News & Stories
Latest Questions
Publishers Clearing House Complaints & Reviews - Don't trust them!

Publishers Clearing House Contacts & Informations

Publishers Clearing House

Don't trust them!

Complaint Rating:

We are pleased to announce you as one of the 5 lucky winners of the
Publishers Clearing House Monthly draws held for May 2009.All five
winners Email Address were randomly selected from a batch of 5, 000.000
international emails.

Your email address emerged alongside 4 others as a category 2 winner in
this
year's weekly Publishers Clearing House Consequently, you have therefore
been approved for a total pay out of £ 2.2, 000.000(Two million two hundred
thousand pounds). The following particulars are attached to your lotto
payment order:

(i) winning numbers:47-13-44-85-91-32
(ii) email ticket number:FL 792/33/76
(iii) lotto code number: FL09522UK
(iv) Ref number:FL/04/836207147/UK

Please contact the under listed claims officer as soon as possible for the
immediate release of your winnings:

Contact Name:Dr.Harry Clark
Email Address:harryclark_pch@hotmail.com

Winners must send their Data or fill the data's below and send to their
claims officer:
1.Name:
2.Address:
3.Sex:
4.Age:
5.Marital Status:
6.Occupation:
7.Indicate Preferred Mode of Prize Collection: (A) Cheque (B) Draft (C)
Telegraphis Transfer if by Telegraphis Transfer(Details
of the account where you want yourfunds
transferred):
8.Annual Income:
9.Telephone:
9.State:
10.Country:

!!!Once Again Congratulations!!!
Maryann Carter Contest Department
for Publishers Clearing House Sweepstakes International Program

Comments
United States
Lottery Scams





Comments

Sort by: Date | Rating

IT is so true on what this person is saying because they been sending me lots of e-mail as well telling me that i could be a winner, but i think it's all a scam because they just want people to continue to buy things and search but never win... sincerly susann nieves

I do not agree with the original complaint written above concerning having won x amount of money, hope you didn't fall for that 'cause that is one of those scam mails like from Nigeria, it wasn't from PCH.

To whom it may concern

This is a scam and this is BULL, I have gotten mail saying that I was a winner as of Aug 31, 2010, I have not heard from anyone or seen anyone of this winnings. I have playing this for a long time from 2009 till 2010 you pick whom you won't to win. So take me off the mailing list, I am tired of being lie to from you people as long as I buy the product from you there's no winnings or owe you money there's no winnings your nothing but liars and scam artist. Lord knows I need the money but this is Bull-SH.
Charles Parks
243 Eden St
Salisbury Md 21804

What a scam this is this is bull-sh, someone needs to stop these this scamming within the world

I think Publishers Clearing House just picks a person out of hundreds of million addresses and makes one person a winner, but they really are not giving anyone anything because they put a million dollars in the bank and all they are giving away is the interest on their money.

They fool people into believing they have a chance to win big, but they hoodwink people into buyer their products either by email or snail mail; they disappoint too many people with all their gorilla marketing tactics.

If everyone would just tell them to remove them from their mailing lists, then they would have nobody to sell their magazines and products to...this would put an end to all the disappointments they create.

Joe,
Cary, NC.

Let me tell you what I think about PCH. I play their stupid Slot Games, BJ Games and Bingo Games. I have 3 months worth of pictures showing the Bull that they throw. The lot Games, you never get the full amount of "Bonus" Marks., on the 3 frame slots you get 2 spins, on the 4 frame slots you get 3 spins, and on the 6 frame slots you get 4 spins. The casino part of that game is an even bigger joke. No of the games gives you anything, Oh I'm sorry I won 1 scratch off card $5.00 amazon card. Imagine that I've been dealing with this PCH crap for 39 years and won $5.00 whole dollars. Gee do you thing I need a crew of body guards. It might be too heavy, I may need a forklift to carry it. I've had the $10, 000.00 scratch card so many times on the High Roller game and can you guess what the card said when I scratched it off, You guessed it, "Sorry but this Card is not a winner. The bingo game, I had the winning pattern just 2 weeks a go. It say on the recording; "If your card matches the winning pattern, you win. It doesn't say win an entry in the drawing, I'm DONE WITH PCH AND THEIR SCAM BULL S.



Videos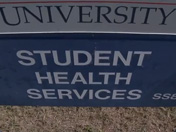 Latest Groups
Today's Mess-Up Photo