Share with Others
Recently Discussed Complaints
Consumer Tips & Tricks
Latest News & Stories
Latest Questions
Proscan TV Complaints & Reviews - Problem with ProScan TV - Thomson, Inc.

Proscan TV Contacts & Informations

Proscan TV

Problem with ProScan TV - Thomson, Inc.

Complaint Rating:

The remote sensor of our 5-year-old 32-inch Proscan TV broke TWICE within a year. At the second time when the same part went bad (May 2006), I didn't want to fix it without knowing what's causing the problem; rahter, I wanted to buy a new more-dependable TV. Thomson, which is the manufacturer of
ProScan/RCA TVs, could not answer my question, but their representative told me to get it fixed by the authorized repair company in town (we hired them.), Tyler's TV, again, then get the money ($89.95) back from Thomson. I trusted his words, got it fixed, and sent the letter of explanation and copies of receipts as instructed by this representative, instead of getting the money back from Tyler's TV and toss this costly TV. However, I had not received any response or refund by Thomson for the past two months. I myself called them today only to find out that Thomson changed their minds (Today's rep said to me "it was two months ago" - meaning their response is different now.) and decided not to give me the money back. The fix is already done two months ago. I can't call Tyler's TV now to void the fix
and give me the money back. Is Thomson a reputable and trustworthy company? Do a consumer always have to cry over the spilt milk? Any comment will be appreciated.

Yukiyo

following is the complaint letter I sent to their Headquarter:

July 10, 2006

Consumer Relations
Thomson, Inc.

Re: case# 11X09 (#11LPM)

To whom it may concern,

I am writing this letter today to claim the reimbursement of $89.95 from Thomson, Inc. On May 19, 2006, your representative Albert @ 1-866-465-7157 told me to send the letter of explanation with copies of receipts, and I will get the money back from Thomson, Inc. So I followed the instruction.
However, I did not receive any refund, phone call or even letter to follow up on the issue. I finally called today to inquire about it, and Jeffery at the same phone number told me that the company had received my letter on May 23, 2006, but had decided not to give the money back.

Prior to sending the letter to you, I had spoken with several people of Thomson, Inc., including technical support, trying to find out what's wrong with our remote sensor of TV, which had been broken twice within a year. Nobody could explain it; therefore, I decided NOT to fix this Thomson TV and
buy a new TV, instead of spending another $89.95 to fix it. I made an appointment with Tyler's TV, your authorized repair company, to get the new part off our TV and give us the money back. It was set. Then, Albert, your customer representative, told me I don't need to do it; rather, I would get the money back from the company. It was a good news to me. So I went ahead and canceled the visit by Tyler's TV, wrote the letter to Thomson and waited for the money back from the comapny.

Two months later, not only I did not receive $89.95 back, no one from your company even confirmed that they received my letter; no one from your company called me or wrote to me to tell me that Thomson changed their mind and decided not to give the refund to me. Jeffery even told me that the
refund was promised 2 months ago, now they say no refund. Can a reputable company change their mind like that? How can I request Tyler's TV now to come back to my house, get the new part (now 2 months old) out and give me the money back? Would you call Mr. Tyler and ask it?

I fully trusted your company and your representative's words, so I canceled Mr. Tyler's appointment two months ago. How can I ask him to give me the money back now because Thomson changed their minds? This is absolutely ridiculous.

At the end, Jeffery told me to write to you to solve this issue. The whole case is written in your case files of #11X09 (and #11LPM). Please give me the money back as promised.


Sincerely,


Yukiyo

Leesburg, VA 20175
703-443-1sss

Comments
United States
Consumer Electronics





Comments

Sort by: Date | Rating

I have a 32" Proscan LCD. Turns on and I get sound but no picture. Nothing! Call proscan they send out repairman to fix. Repairman says it needs parts, ok, order parts wait another 10 days, repairman comes and say he cant fix it, it is the monitor. He argues with tech on the phone with proscan. Then he says they will have to replace it. OK now its going on three weeks and I cant get a hold of ANYONE! I am so pi#$ed off at them. Finally a person calls at 3pm and I miss call but she leaves voice mail. OK so I call back at 3:30, then 4, then 4:30 what freakin time do they work till. Still no solution to my problem. I would NEVER buy another product from Proscan OR RCA !!!

Kaz

I want to connect a sound bar to my Proscan tv but can't find any audio outputs.HELP. 37 IN BOUGHT IN 2009

I am having similar problems to those who are responding to this thread. The red light button is lit on the front of the TV (Proscan LCD 32"), but the TV will not power up to a blue light, which results in an actual picture and sound. Even if I press the manual on/off button on the side of the TV I cannot power it up, so I know it is not the remote. When I aim the remote at the red light button it flickers, so I know there is a connection between the remote and the TV. I now have an ugly wall ornament with a glowing red light and no picture. I tried turning it off for 5 minutes, and next I will try for at least an hour. But it seems others have tried this as well with no results.

We bought a 42 inch proscan and totally agree with screen name -rgmbem this TV should be recalled. My husband and I bought it from Sears about 4 yrs ago. My 11 yr old son was watching TV the other day when he noticed that smoke was coming out from the top of the TV, he went over by the TV and it smelled like it was burning. He called us into the room to come right away and my husband turned off the TV right away and unplugged it from the wall. This could have caught on fire and caused harm to our child. I consider Sears a reputable company that stands behind their product and noticing the other complaint listing above makes me think twice about purchasing other products from Sears again unless something is done to take care of the issue at hand. I have emailed Misty H. a Social Media Moderator for Sears in hopes that she will take care of this issue. I will remove my complaint or readdress once this is taken care of.

I am so happy that i read this post cause i was thinking of buying a pro scan.we should all get to make
a donation of some kind and get a good law firm that when anyone of us get into this kind of RIP off
they can take care of the problem. we have to start to fight back with these company. we buy it from a big company then
when something goes wrong they tell us that they can help us but then again we bought it from them. it makes no sens

I have had this TV for 6 weeks and the sound is completely gone. I have tried everything. The picture shows but no sound!!!

Same here proscan turns off after seconds wont turn back on. Only a few years old from costco. It's very frustrating for months it sits broken in my bedroom. I dont replace it because it looks still brand new but doesnt work.

What do you recommend besides replacing it. At this point I will never by proscan again.

I purchased a 32 inch LED Proscan TV in December of 2012. Its been less than six months and the TV does not work. When plugged in the red light will come on periodically but the TV will not turn on. I contacted Kmart (where I purchased the TV from) and they have not been able to assist me either.

I purchased a 32 inch HDTV Proscan back in December of 2012. It worked great until a 6" horizontal line appeared on the right side of the screen giving the picture over there a ghostly appearance. It is really starting to hurt my eyes & no one is helping us. We have had Direct TV come out & change the lines & fitting and it's not that. K-Mart said they can't do anything for me. We are on a fixed income & can't afford to replace it. Any ideas?

On the Proscan PLDV321300 TV you can repeat a DVD over and over, which is what I want it to do but there is a clunky logo on the screen of an elongated circle and the word Title that remains on the screen forever. Does anyone know how to make it disappear?

Same stuff with me, 50 IN proscan 2 yrs old, red light turns blue when I turn it on but no picture or sound and then when I hit power again to turn it off and try it again, the light wont turn back to red showing that the power is off. Kmart is no help, repair guy said its a power supply board but he'd have to charge me 89 bucks flat labor charge to fix it then charge me for the part which was 100 bucks, so I said forget it, bought the same part for85 bucks after shipping and installed it seeing how all it was 4 plug and play connectors and 4 screws hit the button same thing as before, luckily I got a 15 day return agreement but I'm over proscan, any company that doesn't stand behind their product is a not a company I want to deal with. These people need consequences to their actions other wise they are free to cheat and basically steal from the honest hard working people of the world. This type of stuff pisses me off especially when you feel like the only way out is bite my lip and purchase a more responsible and honest company's tv. You never get a second chance to make a first impression, Proscan, and RCA for that matter, just lost a customer in me that's for sure.



Videos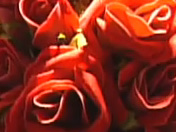 Latest Groups
Today's Mess-Up Photo