Share with Others
Recently Discussed Complaints
Consumer Tips & Tricks
Latest News & Stories
Latest Questions
Pepsi Complaints & Reviews - Sucks

PepsiCo, Inc Contacts & Informations

Pepsi

Sucks

Complaint Rating:

Oh I hate drinking Pepsi it sucks! It says it is same as Pepsi but Pepsi Si is not my choice. The taste is bad and the flat soda sucks. May be the water they are using is not good and not from good place! Is there anyone with same view.? I drink Mountain Dew and then prefer for Pepsi or brewed Ice tea. Also I have noticed that the bottle mouth is screwed so hard that it ill not open for long time. I had already broken a bottle for same reason. I can't do such jobs of opening such hard bottles, my husband is body builder and so he can do that. It really sucks..

Comments
United States
Food





Comments

Sort by: Date | Rating

i buy alot of the 24 packs of diet pepsi and it never fails i get four or five cans out of a 24 pack that are flat..these re expensive as it is can anything be done to improve product

Lately whenever I buy A 2-liter it seems that it is always flat very disappointed.

I prefer Coca Cola. Yeah, I have noticed that if you leave a cup of Pepsi out for a few hours it has no more fizz. Leave a cup of Coke out and a few hours later it still has some fizz. There must be something chemically active to keep the Carbonation within the ingredients of Coke, also better a taste. :)

Pepsi 2 ltr - Taste
49 southway whitnash cv32 2pg
Leamington spa
United Kingdom
Windeup@hotmail.com

This 2 ltr bottle off pepsi had a horrible taste it tasted like I was drinking metel

I agree! I have always been an avid Pepsi drinker, don't ask me why. I guess, I like the sweeter taste. Every since maybe 6 months ago, something has changed about the product. Something has changed so drastically that I have switched to coke (or Cherry Pepsi, but it's just not the same). Something to do with the carbonation of Pepsi. I used to be able to open an can and it would stay carbonated for at least a hour, but not anymore. Now, I open it, take one drink and the choice is either chug it or sip it, but if I sip it while I do what I am doing, half of it will go to waste. Pepsi goes flat within 20 minutes of it being opened, without carbonation, it tastes just nasty. Seriously, with today's economy I can not afford to drink Pepsi and have it go to waste like it does.

What has changed? Something has to have changed, it wasn't ever like this before. I think the Pepsi company is going to loose a lot of business unless they figure out something pretty quickly. I have been looking all over the internet for some sort of answer to this puzzle, but really there is nothing, at least nothing that makes much sense. I found this website: (http://www.garybeene.com/pepsi/pep-temp.htm) Although this wouldn't be the deciding factor as to why all of the sudden Pepsi only last one drink or two, it does give a little information (from some people that must have a lot of time on their hands) to what you might be able to do to prolong the life of your can of soda. I feel, in a way, that this information is absolutely ridiculous because, I have always drank my soda room temperature, something that is mentioned on the website is that you should drink it almost at freezing temperature. I don't like cold soda, the website mentioned that too. That people who always seem cold, do not enjoy cold soda. TruFax! Odd though, such a strange generalization, unless there really is some study out there about drinking soda?! Well anyways, I think the website, no matter how ridiculous it may sound, is a good read, interesting and even funny if you think about it.

Pepsi! I miss you. Please don't make me permanently switch to COKE! Bring back the carbonation! (Starts a riot with picketing and signs): "What ever floats your boat! Carbonation." "Bring back bubbles!"

Pepsi - flat
Fort Myers
Florida
United States
Phone: 239[6033245

i bought 4 cases of pepsi and 2 cases were flat so iam making a complant about the pepsi products and thats all my son drinks thank you mrs hill

yah wow, does he even know what water is, or juice, or anything nutritious? does he eat boxes of twinkies and microwave dinners. gross

Yes of course because he likes to drink coke that means the rest of his diet is crap, way to go making assumtions on people you dont know.

he likes to drink pepsi not coke, and its not my fault the most ridiculous complaints get put on here that u just cant help but make fun of

I have drank PEPSI as my choice of soda for at least 40 years now. It is the only brand of product that I have not alternated or switched at one time or another, until now. The flavor of the PEPSI I have purchased for the last 9 months or so have steadily declined. The canned PEPSI tastes as though they have been SEVERLY watered down. Pepsi has become totally devoid of the flavor I once looked so forward to. They are thoroughly and completely FLAT !!! You can pop the top, pour the whole 12 ounces down the sink and not one bubble will appear as you do it !!! NO FIZZ, NO CARBONATION, NO FLAVOR !!! Why in the world a company with a best selling product would destroy it's trust with the consumers, who WERE LOYAL CUSTOMERS, is just beyond reason !! This is no mistake, no faulty equipment, no temperature extremes. This was done with purpose and at the consumers expense. PEPSI must think they are not susceptible to any adverse reactions from their loyal fan base . I'm afraid they are sadly mistaken !! For the first time, in my opinion, PEPSI Tastes LIKE CRAP !!! You owe your consumers more than this kind of treatment. I will not buy anymore of your product. I can walk behind a horse and scrape it off my shoe for free, if I found your new recipe was in any way desirable.



Videos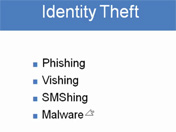 Latest Groups
Today's Mess-Up Photo