Share with Others
Recently Discussed Complaints
Consumer Tips & Tricks
Latest News & Stories
Latest Questions
Ogawa Comfort Massage Chair (Black) Complaints & Reviews - Beware when you want to buy ogawa massage chair

OGAWA WORLD BERHAD Contacts & Informations

Ogawa Comfort Massage Chair (Black)

| | | | |
| --- | --- | --- | --- |
| Posted: 2011-07-21 by | | smz3 | |

Beware when you want to buy ogawa massage chair

Complaint Rating:

Below is my experience (With pictures and videos at the bottom of this email) :

I got my brand new ogawa comfort massage chair (Black colour) - cost rm3, 800
Http: / / www. Ogawaworld. Net / ourproducts / relaxation / comfort / comfort. Php
From ogawa on 8th jan 2009.

After less than half - year of using it, the remote - control got no display. I called their customer service, their technician came and fix it within a week (Good respond) .

Again, after a few months, the roller of the massage chair became louder and louder, i called them - they turned up after 2 weeks and after 2 calls of pushing them (Although they promised they will come within 2 weeks) .

After the fix, i found that the rollers from the massage chair are still very loud, called them again - they turned up and fix - but still the same after the fix. I gave up calling them. Furthermore at that time our family members seldom use it.

I received marketing call from ogawa asking me to buy their equipment with discounted price. I rejected them, they called again after a week and i told them my experience of their massage chair and i asked them to fix it for me first in order for me to consider their deal. Their marketing team never call again ever since.

Last year october 2010, i found that the leather of the massage chair is getting bad - but due to we seldom use it, i ignore it.

Recently this year april 2011, my mother got backache, she started using it very frequent. The leather of the massage chair is so bad that it dirty the cloth after sat on it.

I called them twice, they promised they will get back to me - but after that no news.

I lodged a complain on their website: http: / / www. Ogawaworld. Net / support / service_req. Php
For 2 times - but also no news.

So, i called them and asked the status of the complain on the website. A person - in - charge called elaine said she will sent me a quotation to change the leather.
She sent me an email with price of rm735 to change the leather.
I actually asked them why this happened to the massage chair and end up they sent me the quotation.

I called elaine again and asked why this happened - she said i am the first customer who complain this and she promised she will ask her manager - mr. Simon to give me a call. (The call is recorded)

After waiting for a week - there is still no news from her manager. I called again (The call is recorded) and elaine said like wonder and asked me why her manager didn't call me (Hell. . . How do i know, i'm calling you to ask, end up with she asked me why her manager no calling) and she promised her manager will give me a call end of the day - which is as expected no one from ogawa is calling me at the end of the day.

After 2 weeks, i decided to lodge a report in consumer tribunal malaysia (Http: / / ttpm. Kpdnkk. Gov. My)
And i am using e - tribunal: (Http: / / ttpm. Kpdnkk. Gov. My / portal / index. Php?Option=com_content&task=view&id=53&itemid=43)
Which i can lodge report online without the hassle of going to their office.
The whole process (Form) costs rm5.

The case was dated for hearing in consumer tribunal court, shah alam on 21 july 2011.
Case no: ttpm - b - (B) - 604 - 2011

Let me tell you a few of the interesting things that spoke by mr. Lee from ogawa who represented ogawa in this case:

1) he handed over a modified version of warranty card to the judge and said in the warranty card itself it stated that leather is not under warranty in any terms.
The thing is my warranty card does not have that phrase. So, i handed over my warranty card to the judge and mr. Lee twisted the story and said he is new and he doesn't know the policy changed. The judge accepted his answer.
2) i asked him why their company did not respond to me after so many calls + complain on the web - ends up he said their company already replied me with the change leather quotation.
He keeps on the above answer even though i am asking him why his company does not reply me with an answer why this happened (All i want is an answer of the caused of the problem) .

Note: my massage chair warranty period is 24months (2yrs) and it was already over this year january.
The reason i lodged the report are - i am not satisfy with their way of treating customers and also just want to find out the more details of the problem.
I also told the judge about it my reasons and to prevent more and more such cases of being happened - rm3, 800 for a massage chair that needs to change the leather every 2 yrs (Which costs rm735) is not a good deal for me.

3) mr. Lee admitted that they are a lot of room for improvements for their customer service and also corporate responsibility.
As a public listed company, i find that at least he admitted his company shortcomings is something very encouraging.

4) this is what i am totally not satisfied about:

Before the case dismiss - due to my warranty is over, the judge said i (Complaint) cannot take any action against them (Ogawa) .


Then, mr. Lee from ogawa said that i (The complaint) might done all these things maliciously to complain against them and he said i (The complaint) might purposely abused the product to make such a false claim.

All of the case conversation are recorded by the judge assistant, so i am not making any false statement in this email. The no (4) statement is totally wrong.

I already fed up with such a product and company. I am writing this email to share my experience and to help future massage chair buyers to have more details.

Also, ogawa is not a japanese company. It's a malaysian company called healthy world lifestyle sdn bhd which is located at kota kemuning, shah alam. (This question asked by the judge and mr. Lee told the judge so) .

We, consumer spend such an amount to buy something good for our parents but end up with such a tragedy.

If you know someone who are going to buy massage chair, please let them know such a true story. Earning money is not easy.

Below are the pictures taken from my ogawa comfort massage chair (Some sensitive data already pixelized) :
Https: / / picasaweb. Google.com / 102323107022689361219 / ogawacase

Comments
Malaysia
Health & Beauty





Comments

Sort by: Date | Rating

7 Sept 2011 - I have exactly the same problem with the leather of my Ogawa Smart Mate massage chair! I just called their customer service and they advised that they'll be arranging a technician to come over to check out the problem. However, they also told me that the leather is not under their warranty clause and it will be chargeable if I want it changed! The salesperson who sold me the chair assured me that the leather is of good quality and will not crack. Apparently they had such problems in their older models but has since improved on the leather for new models. Furthermore, he claimed that the leather is under lifetime guarantee and they will replace it if it cracks. Obviously the story is different now. < Another unsatisfied customer >

Me too has the same problem with the leather. It's peeling and it looks so disgusting. I have complained but they said I have to pay to replace the leather. The company infact offered to trade-in the old one but my family has lost faith in their product and after sale service. We see no point to dump in more money then we already have. I wish other people will read the review before parting with their hard earned money. Btw I bought my massage chair from ogawa Indonesia.

Hi
I also got a scandalous story around an Ogawa massage chair, whereby the scandal is about the Thai based sales company AMAXS ! Never ever think about to buy stuff from this company !!! They cheat you where they can !!
Amaxs runs in Thailand stores e.g. in shopping malls, where I also purchased a "japanies" massage chair, which they say is manufactured by a company called "Chase". Reading the comments in this forum and having checked the website www.ogawaworld.net I have to say, that also Amaxs seems to lie to the customers, because they also say, it's "japanies technology". Having said that, I bought many years ago a massage chair in Tokyo and I have been absolutely happy with that chair until I gave it away to a friend a few month ago.
This is how my story goes after 6 month of extrem frustration :
Im March 2012 I bought in the Amaxs store in the Festival shopping mall in Thailand a massage chair for around 3200 US$. Plus I wanted it to get delieverd to my home in Switzerland. The store manager checked with someone from their headoffice on the phone the shipping costs and so they charged me another 320 $ for the shipping by sea. I asked the store manager twice, if this extra costs covers all costs ( excl. local VAT and taxes of course ) to get the chair delivered to my home address. She said :"Yes, yes, don't worry, shipped to your home address in Switzerland.
So I returned home to Switzerland and did wait around 3 month until I got a call from Swiss a transportation company asking for around 1030$ for the shipping from a port to my home. I explained them, that I already payed the seller for the shipping, but they said, that was only to a port in Europe ! So I was forced to pay thouse extra costs, but did complain to Amaxs by e-mail about that story. After a reminder Ms. Oraporn from Amaxs wrote back to me, that they never said that the shipping is payed to my home address ! So I wrote back to them saying that they did obviously lie to me at time of purchase to get me buy the massage chair. All costs summarized I could get a similar chair locally and even cheaper.
Anyway, I was happy to get the new chair delivered 2 weeks later. But now the real scanadal starts... ! When I assembled the chair, I recognized first a bad smell, than I recognized scratches everywhere and that the leather and other parts were defective and worn out ! Amaxs shipped to me an old, broken massage chair which wasn't working at all !!!
I immediatelly took lots of photos and sent thouse along with a serious complaint mail to Amaxs, telling them, that I'm extremly pissed about this scandal and that I'm gona sue them if they try to chat me this way. Still after more than a week no reaction ! So I called Amaxs and asked for the managing director. Ms. Oraporn said, that they haven't received my mail and that I shall resend it, which I did. Still after a few days no reaction at all. So I called MS. Oraporn again and she told me, that her boss, Mr. Somchai ( Chase James ? ) was actually travelling, but gets back next week. Next week over, no reaction at all. So I called Ms. Oraporn again : Mr. Somchai still travelling ! Of course, my mail couldn't be forwarded to Mr. Somchai, so I had to wait again. After another call from me, she said that I shall get a response soon. Indeed, I got a mail from Ms. Oraporn saying, that they have no idea why I got sent an old, fully repacked broken chair and that they offer to send me a new one. I told Ms. Oraporn, that I'm going to accept this offer, but that of course I do not accept to pay again for any shipping costs to my home. So I sent that response along with a list of the extra costs and my bank details for the reimbursement of the shipping cost arose on my side. After that, a few mails have been gone forth and back between Ms. Oraporn and me about a few details, but never ever they informed me, that they are not willig to pay back the shipping cost of the first shipment of the broken chair. Having said that, I made to them very clear, that I only accept the shipping of a new chair, if I have not to pay twice for any shipping costs.
Then... of course, I got another call from another transport company in Germany (!) asking again for around 900$ for the shipping ! So I was forced to pay again the shipping costs ! All in all I payed a fortune to buy finally this chair, made by Ogawa ( on the old chair it is written "Ogawa", on the new chair at the same place it sais now "Amaxs", so they must be linked together very closely.
The new chair so far works, but for the final price I payed to get it, I could have bought 1 1/2 new high end massage chairs locally !
Amaxs did lie to me from beginning about the shipping costs to make me buying the chair in the shop in Thailand. Then they shipped me an old, stinky and broken chair ! Than they did hide from me the fact, that they never did intend to pay me back my shipping cost at all ! Then they did not answer my complaints mail, where I informd them that I'm gona sue Amaxs for not paying me back my costs on top of the replacement chair.
All in all I have to warn everybody to buy anything from Amaxs. Don't trust them, don't believe what they say, since they tell you what ever you want to hear, just to make a sale to you... !!!

Cheers from Switzerland, Roger

Hi, just happened to see this complaint over here.
I've been a loyalty customer of Ogawa Singapore itself. But nevertheless, I've never had any bad experience with this company as named above (I mean so far so good..)! I owned a Ogawa SmartSense massage chair now, and before this I had another 2 massage chairs which i trade-in 1 after another ( 1st one from Osim and 2nd was from Ogawa.) The last one i bought was from IMM bullding this year after comparing a few brands. I was told by my relatives that IMM have got all the major brands selling massage chair in Singapore.
2 points I wish to highlight about my situation : ( and this is strictly personal )

1. The reason why I trade-in my last 2 massage chairs was also because of the leather problem as faced by alot of people. But i finally came to a conclusion that all massage chairs company in the industry are using synthetic leather. This is a experience as faced by me after having 3 massage chairs in 10 years.
Having done a research before changing my last massage chair, Synthetic leather will tend to "crack" and "peel" after some time (depending on region ). And this same problem occurs to all sofa and car seats too!. Ask yourselves, did you guys maintain the synthetic leather?. Maybe the company was at fault too for poviding the wrong information. However, I've got to admit that I'm lazy in maintaining the leather. That's why I've got no choice but to change 3 massage chairs in 10 years (trade-in 1 after another!).

2. Why i chose Ogawa instead of other companies is mainly because of their service and assurance. The explainations and demostrations by the sales staff was much more detailed and less "pushy" compared to other companies. I did a comparison on 3 major Brands but still decided to stick on with Ogawa, reason being the after-sales service (10 years free servicing) and the attitude of the staff. Other brands are also providing good aftercare service, but some charged up to $100 for a single servicing after warranty. Although their massage chairs feel "GOOD" too!!. But I still decided on SmartSense because of the "THAI" massage. And after spending so much on 3 massage chairs, this will be a better choice for me.

Guys, if you have the chance to pass by, just have a free try and you will know what I mean. Lastly try searching online, I believe all companies in the market are facing the same problem with the leather, my aunt just bought a new massage chair (Smart Delight) from Ogawa which they claimed is "attacking" the massage chair industry for the leather problem.

Mike from Singapore.
(Just some personal opinions.)

Hi, thank you very much for sharing your experience.
I saw an offer online, I was nearly rushing into buying, I'm glad that I did some research and read your review.

Here's the link for the offer, the price is really attractive.
http://www.groupme.my/deal/Ogawa/Ogawa-Comfort-Massage-Chair/?utm_source=GroupmeNewsletter05sep2012&utm_medium=Email&utm_term=Ogawa-Comfort-Massage-Chair&utm_campaign=GroupmeNewsletter05sep2012

By the way, the product is no longer available on Ogawa website.

Thanks again, you saved my life!

I am so glad to come across this site as I am also having a few issues with an unused Ogawa Massage chair that has been lying in my house for a long long time. Reasons for not disposing this useless junk are : Despite it being serviced and parts replaced, the machine was not as comfortable as it used to be - the rollers hurt my back instead of massaging it, Ogawa allowing only trade in for another similar product and giving very minimal rebate for trade ins. For the price charged, the Company should have better corporate social responsibilities towards their purchasers. They may secure more loyal consumers that way.

Thank you i too was going to purchase a massage chair from Ogawa but after reading these reviews there is now way in the world i am going to part with my hard earned cash to have more stress in my life, its kind of funny what they are offering is stress management, but what you get is unmanaged stress.

Hi...i'm facing very bad experience with ogawa chair, killer issue with ogawa chair..my sister use it and that chair hold tied her legs and cabnot open until her leg become blue and cool..we try to do many thing change the mode, on and off it but still cannot open hold tied at their leg area..my sister almost died almost 40 minutes it's hang..it's really bad and that chair still under warranty and this already my 2nd complaint to them but this 2nd issue seriusly can kill person.. i really frustated wiyh this brand

same experience here, is seat "leather"is now all peeled off and the chair is not left in my backyard - let it rott...

Hi CY Ong, would like to find out from u what is the model that u bought?? And how long u had bought..?

NEVER BUY OGAWA again ... GO for other brand !!! I bought Smart 10 Generation 4 year 2007 cost about >RM 7500 which considered expensive at that time. They told me it was a leather massage chair. I hardly use and probably less than 3 times per month. When so called leather started peeling off and it looks so disgusting and I only found out they were using cheap synthetic leather. Well believed that I was not the only victim and I have done whatever the same being as a smart consumer but end up I donated this massage chair to old folk home. I bought another brand and the quality of the synthetic leather was much better than this Ogawa. Hope OGAWA, a listed company will look in to this matter seriously to ensure customer satisfaction before all your potential customers run away to your competitor.

Bad Quality products and they never response to your emails and the shop assistants also getting your contact and told will asked technician to give u a call are nonsense. Not only 1 outlet but several shop also do the same, taken your contact and hope someone will call you help you to fix your problems but never. They just swept all under your carpet.
Bought over for nearly RM10K product last two year now they offer trade in for 1k to buy their another 10k over new product. Crazy, wanna drop into any trap again... Think twice shopper for Ogawa..



Videos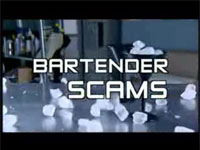 Latest Groups
Today's Mess-Up Photo