Share with Others
Recently Discussed Complaints
Consumer Tips & Tricks
Latest News & Stories
Latest Questions
Occidental fire and Casualty of north Carolina Complaints & Reviews - claim taking longer than 60 days

Occidental fire and Casualty of north Carolina Contacts & Informations

Occidental fire and Casualty of north Carolina

claim taking longer than 60 days

Complaint Rating:

I had my car stolen on August 25 2007 from my home address. The insurance company has been giving me the run around and the lien holder is becoming impatient. I was 8 months pregnant when my car was stolen and the insurance company has made me feel as if I stole my own car which would be impossible because of the extent of the damage to my car. I have made recordings for the insurance company one time already and just 2 days ago received a letter stating I would need to do it again under oath. So for two months I have had no form of transportation for my sick mother to take her to doctors appointments and for my 3 1/2 year old son to go grocery shopping for. I think 60 days to complete a claim on a stolen car is riddiculous and the insurance company has not offered even to give me a rent-a-car in the two months since this has happened.

Comments
United States
Auto Insurance & Loan





Comments

Sort by: Date | Rating

I agree with her. She paid her premiums on time and the claim should be paid on time as well. The insurance companies like to stall hoping the police will locate the car. Most states have enacted laws to protect the consumer from this type of scam.

My car was totaled in the flood in RI a few weeks ago. It's been almost 3 weeks and I haven't gotten any answers from anyone from Occidental. I get assigned a new adjuster every time I actually get through to them. For a few days they didn't even acknowledge that I had a claim because I was given the wrong claim # by one of their reps. I call and email them every day and NOTHING happens. I make my payments on time and usually pay more than the monthly charge to get my yearly insurance paid of quicker so I don't have to worry about it for a good portion of the year. Nobody answers their phones, it's always voicemail which they probably don't even check, and all emails never get responded to. They're new to this part of the US and if they want to expand they're gonna need better customer service. Once this is settled I'm calling the Gecko. Occidental sucks.

i got hit in late december and the accident totalled my grand am completely. they took until late january to finish it all... then because they took so long i had to pay 5 days of the rental. they then blamed me for the delay and refused to pull the phone records when i requested them. also, the adjusters are extremely unreliable. as in they do not answer the phone or return messages... the supervisors are slightly more responsive, yet equally as rude. it is now late march and the hospital bill has finally been sent, but not received at the hospital yet.

Occidental SUCKS. They are the most unreliable and unprofessional company of any kind that I have ever had to deal with in my life. My vehicle was totaled over a month ago, on April 4th. I actually got a voice mail message from one moronic woman, telling me that it was MY responsibility to remove my Totaled vehicle from the where it was being stored after being towed from the accident scene! She said that I was responsible for the storage costs, release charges, and whatever additional charges were incurred by having it towed to another location while I stored it! Then that I was supposed to store it myself, until their slow asses got around to appraising my vehicle. I've had to deal with FIVE different jackasses at this company so far, and not 1 of them has been of any help resolving this issue. They deemed my car a total loss, and Finally a month later they send me an offer letter. When I try to call anyone back to accept the offer and get things going, not one of them knows how to answer the phone or to return phone calls. I don't even have a rental car (which I paid for this option on my policy), so I have been without a vehicle for over a month. They keep giving me the run around. Now, they think that I am going to be stupid enough to send them my title (signed) before I even receive payment? I've never heard of an insurance company asking this before. Why would I sign my title over to a company that cannot even do what I pay them to do? I've never heard of anyone having to go through 5+ different ignorant reps when dealing with any other insurance company regarding a claim. Why do any consumers or insurance agents do business with this company? I got stuck with them through the insurance agency unfortunately. Needless to say, I am finding a new Insurance Agency and Insurance Company.

I agree...Occidental is unprofessional. I was rear ended in Dec. 2010 and had to go to the hospital. I was going to get a lawyer but decided I probably wouldn't need it, as I wasn't severely injured. Just a little back pain and shaken up mentally. On Friday, I received a call from the hospital's billing department saying Occidental hasn't responded to them and hasn't paid the bill and they couldn't keep the bill open in hopes that the insurance would pay. No one from that company has contacted me in any way stating that my claim was denied or approved and everytime I call them, I got voicemail or the reps were extremely rude. One didn't even want to tell me
my claim number. I got the run around calling them every time and I filled out all the damn paper work they sent me to process my claim . I just looked at their BBB accreditation and they have an F for 6 complaints filed against them that they didn't respond to. Who is running this company? I pay my bill on time every time and have been a customer since March 2010. Why would they want such a bad reputation? I think we all need to get together and file a class action lawsuit against this company.

my wife was just rear ended by someone insured by this company. my wife was driving my brand new 2012 accord (leather etc). there was only 150 miles on the vehicle. she was hit on a friday and i was unable to get the number for occidental prior to them closing. i called on sunday and left a message stating we needed a rental first thing in the morning. i was finally given an agents name on monday morning to call but when i called it went right to his voicemail. i left a message explaining the urgency of needing a rental so my wife and i could get to work etc.

no call back for hours. i called a couple more times and got voicemail right away.

i was finally called back at 430 pm which was too late to get a rental as they were almost an hour away from my house and would be closed by the time i got there. he informed me they did not direct bill with the companies and i didnt have to wait but could get it and be reimbursed. i then later got a message stating a list of things they would not pay for and that it had to be a comparable car.

today i went and asked for a comporable car. the rental company had accords in their "premium" car section but to be nice even though my brand new car was an accord we chose the next model down. they also informed us there was a 24.99 surcharge for my wife because she was under 25. i called to let my agent know and he told me they would not pay for it!

i am just blown away as my wife was rear ended while at a red light by one of their insured. i lost my cool with the agent as 4 days with no car and then this was too much. after yelling back and forth for a few minutes he told me he wouldnt talk to me anymore and HUNG UP on me!!!

i called back several times and he would not answer.

i finally got through and asked to speak to supervisor. i was put on hold for 5 minutes and then received their voicemail. i left a detailed message and have received no phone call back.

i called again and got the same run around. the agents are very rude and it seems like they try to fire you up. i have never lost my cool like that in my life but this company is just too much. i cant believe they are allowed to be so rude and hang up on customers.

i will be taking them to court for more than just the rental charges.

won't insure me because I have a woodburning fireplace in an outer building...been inspected, passed inspection, they won't insure. Also I don't have rails on my front porch...funny thing, I don't have a front porch. And my dogs, they don't know what kind they are and whether or not they'll bite. They're hunting dogs in a pen. Stay away from Occidental

I' ve been having to same problems with Occidental as all of you, I myself am going to court to file against them. It would be great to file a case action lawsuit against them, I'm sure from reading the postings that there is enough people to make it happen.

I totally agree with what everyone has said. I don't even understand how this company is up and running and I will be reporting them to the Better Business Bureau as these complaints need to be addressed. These people at Occidental Fire and Gas drag their feet when processing claims, They are very rude, and often tell lies. Someone told me that if they didn't speak with their insured they could deny my claim and advised me to sue their client directly, Also that they don't do direct rental but they would pay for loss use of vehicle, and or go through my own insurance and they would reimburse. They are all about themselves and saving every penny possible but if people are paying premiums then service(s) should be rendered to the clients. Every time I talk to someone they have a different story, I was never even provided a claim number. The list of foul play and bad business with this company really does go on but I plan to seek justice for my claim and I'm not going to let these people continue to treat me as they please with there degrading awful service.

It looks like many of us has had the same horrible, dehumanizing experience with Occidental. I filed a hail damage claim over a month ago. Didn't hear from Occidental for almost (2) weeks. This was after the independent adjuster they sent out telling me that I would receive an email from Occidental in 2-3 DAYS. I was told the there was a form that Occidental was waiting on from my insurance agent. (Pre inspection form perhaps - my agent is just as incompetent as Occidental is). I received a call back then from Occidental saying that my claim hadn't moved forward because I hadn't contacted them with the name of the shop I wanted the damage repaired at. WAIT, WHAT!? So, I was supposed to contact a shop with no contact from my insurance company, no quote, no idea when they were going to cut me a check. I contacted a dent guy who asked me if I had the quote or estimate from my insurance. I told him they refused (which they did after 5 phone calls repeatedly requesting it). My car has been in the hail - damage repair shop for ALMOST 2 WEEKS NOW because the damage was grossly underestimated by their adjuster and it's taken a week plus to process a supplement. Don't use this company. Report them to everyone and tell your friends. My name is Anna McPherson and I am beyond livid. After reading all your experiences I don't see how they still operate.



Videos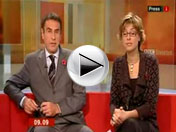 Latest Groups
Today's Mess-Up Photo