Share with Others
Recently Discussed Complaints
Consumer Tips & Tricks
Latest News & Stories
Latest Questions
Michael Kors, Miami, Florida Complaints & Reviews - Return of Merchandise

Michael Kors Contacts & Informations

Michael Kors

Return of Merchandise

Complaint Rating:

Contact information:
Michael Kors


7535 Dadeland Mall Space




Miami

,

Florida




United States


Phone:

3056662755




This email below was sent to Michael Kors yesterday and I have not heard from them yet. Please help me with this matter.

On December 23, 2010 I purchased a pair of Michael Kors boots intended as a Christmas gift for my sister. On Christmas day we realized the boots did not fit. On December 26th I returned to the store location were they were purchased which is Dadeland Mall in Miami, Florida. I presented my original receipt to a Michael Kors sales representative she then walked to her manager with the receipt. The manager whose name was given to my by herself as Julie Gonzalez, quickly informed me I could not return or exchange this item because it was a sales item. I was not aware that this was a sales item nor does my receipt indicate that fact. I have been a Michael Kors customer for quiet sometime and have referred many of my friends to purchase Michael Kors products. This young lady had zero interest in trying to assist me with this matter. I now have a pair of boots that I can look at and do nothing else with.

I would please like someone to contact me regarding this matter. I don't think this is the way the Michael Kors organization would generally treat its customer base.

Thank you

Comments
United States
Department Stores

More Michael Kors complaints






Comments

Sort by: Date | Rating

I agree with Brenda. Sometimes you can't do exchanges on sale items.

I AM ALSO HAVING AN ISSUE WITH MK. I ACCIDENTALLY USED MY ROOMMATES CC AND OUT HIM IN THE OVERDRAFT BY THOUSANDS. I HAD NO IDEA I HAD HIS CARD. I HAVE TO PAY HIM 1K IN OVERDRAFT AND I CANT AFFORD TO BUY MY ITEMS. SAKS WAS NICE ENOUGH TO TAKE THE ITEMS BACK I BOUGHT THERE, BUT MK WAS NOT. THEY TOLD ME TO HAVE HIM CALL THE CC COMPANY AND DISPUTE THE CHARGES. I HAVE CALLED MK TWICE AND HAVE NOT RECEIVED A CALL BACK FROM THE MANAGER. I KNOW THIS WAS MY MISTAKE, BUT THEY DID NOT EVEN READ THAT THIS CARD HAD A MALES NAME ON IT & I AM A FEMALE. THE ASSISTANT MANAGER SAID THEY CAN MAKE "EXCEPTIONS" BUT THAT HER MANAGER NEVER DOES. THE FACT THAT THEY WONT CALL ME BACK IS MOST UPSETTING. I TRULY FEEL MY BUSINESS IS NOT APPRECIATED THERE. I HAVE ALSO SENT MANY PEOPLE TO MK AND TURNED THEM ON TO THE PRODUCT. IF THIS IS NOT RESOLVED I WILL NOW TELL EVERYONE THE OPPOSITE OF WHAT I USED TO SAY ABOUT MK. DOES ANYONE KNOW HOW TO CONTACT CORPORATE?

PS-I RETURNED SALE ITEMS? WHY WOULD THEY LET ME? MY SAKES RECEIPT SAID I HAD A CERTAIN AMOUNT OF TIME TO RETURN THEM AND IT WAS OVER 30 DAYS? I BOUGHT MY ITEMS 50% OFF.

I agree they could have helped you out ELIZALISA. People make mistakes so they should have helped you. It all about greed.

This is completely off topic: Why on earth would Michael Kors and company use *real* fox tails, then dye them unnatural colors (day-glo pink, purple, orange, etc.) for fur products last winter? This struck me as exceedingly cruel, not to mention just plain stupid. It's also more eco-disaster waiting to happen. Humans have disrupted the food chain to the point that there are white tail deer living in the yards of people in D.C. and the close-in suburbs. Do fashion designers EVER actually THINK about the use of fur? Humans no longer need it to stay warm, with all the high tech fabrics in use today. My friends and I will never buy another Kors product. I hope the models revolt as they did back in mid-late '80s through the early '90s. I am disgusted.

i have a necklace and bracelet that are matching why as it faded a i paid £90.00 for thebracelett and £130 .00 for the neckless i have some lovely gifts that my daughter as bought me from i.e storm about 10 years and they wear beter than your shit not happy at all as i am a micheal kors fan i have a watch and to bags i feel shame to let people see my faded tings

I have purchased a bag with a wallet more that a month ago form this site where the price is very affordable plus the shipping was free.(http://www.michael-kors-handbags.ca/) I sent the money. I waited about a month to find out that my purchase did not arrived to my City at all. It was sent to Vancouver that's on the other side of Canada. It was sent back by Canadian custom officers. They do not provide any reason other than: it was a counter fit product or it was missing information. The bottom line is that after contacting the seller "she" told me she could resend me the items but at this time I will have to pay the shipping fee. I do not agree with it and I told her to resend it as soon as possible without shipping fee or to send my money back. Unfortunately since than she has not replied to any of my emails for the past 4 days now. I really need to do something about this because is very unprofessional and I believe it is ruining other Michael Kors company's reputation. Please help me find out whom is behind this. All I want is what I have purchased or my money a.s.a.p. If I don't get a reply, I will have to look into taking this matter forward and I will be looking into taking legal actions.
I look forward to your response.

I want to share also my experience. My husband bought me a purse here in Las rozas village an outlet store in Madrid, Spain on july 2012. For my 2 weeks used, i noticed the gold zipper was fade. So i never mind it. Five months later i shared it with my friends how i was dissapointed about MK bag, so they told me to go to the store . We went there together with my hubby and trying to explain them about our concern, and they said...it's normal the gold was fade. I never used it daily, i cared it as much as i could. Anyway i understand if they never change it a new one because of the time passed. But i was dissapointed because some people used to; or prefer to buy some expensive stuff so that you can use it longer and also the quality is important. Now its like my bag was an imitation one:( From now on, i promised myself, i will never buy Michael kors again, and i will never recommend my family and friends to buy a bag that the quality is not good. Its wasting your money!

GOT A PRESENT FROM MY SISTER, A BRAND NEW MISSING A STRAP, WHERE CAN I GET HELP TO FIND THE MISSING PIECES

Kors bags are cheep and poorly made. Most of his accessories are cheep crap from China. At least Donney and Chanel and the others are made with more care and they will stand behind their product . I had a zipper break on my Donney and Burke bag two years latter they couldn't fit it so they offered me a new bag half off!!! That is service ladies. Do don't fall for the label look at the quality.

Hello,
I am contacting you regarding the Gold MK Hand Bag that I purchased this summer, it was beautiful look that i did not care for the price, but after less than 4 weeks leather started to pill and roll out, some areas were discolored and started to look very cheep. I was very disappointing and visit MK store at Cherry Creek mall. Instead of great customer service, I received rude sales person with her nose up, and her behavior was very unacceptable, disrespectful and disappointing. Since my 3 year's old boy chewed receipt, she was not able to assist and was rude. All I needed is to replace or repair the purse. your brand is well known and to have such a poor quality for this high price is not acceptable at all!!! Specially, your store and sales people should be trained well how to take care of the customers with their satisfaction, not even knowing who I am, with their low intelligence, looking customers down! Please let me know, if you are able to assist me with this issue. I can send you photos of the damaged purse, from just regular wear and tear. I am embarrassed to even use this kind of purse.

My son gave me a michael doors for Christmas I would to know how to returned for another bag but no zip code for address.My bag is splitted from sides and zipper do not stay close.

My son is in the Army and does not have access to shopping malls, so he ordered a watch online for his girlfriend from the Michael Kors website. He was given a Dec. 23rd delivery date. On 12/23, no watch, no notification as to why not. He called on 12/26 and was told that the watch would arrive 1/16. He said he'd like to cancel the order, they offered him 15% off. He accepted the offer and Jan 16th arrived without a watch or a call or an email as to why not. He again called on Jan 20th and was told that someone would call him back within 24-72 hours...they did not. Since the Army is keeping him busy and is clearly not concerned with his poor choice in companies to order online with, he cannot continue to sit on the phone all day. So his girlfriend called on 1/24 to ask where her watch was. The very polite customer service agent informed her that he didn't know what to tell her and his hands were tied. What the heck does that mean? Thanks for supporting the troops Michael Kors

I am very disappointed with their customer service as well. Quite shocked, actually. I received a MK wristlet as a present. I MK print on the wristlet started flaking off. You could even scratch it off with your fingernail. I called MK customer service. They advised me to return the item to them. I printed and filled out the return form and sent it back to them. Weeks later, no response. After several lengthy phone calls they determined they did receive my product back. It was not repairable so they were sending me a MK gift card to use at their stores. Said I'd receive it within a few days. AGAIN, they failed. After waiting several weeks I've received NOTHING. I am so dissappointed in their quality for the price. I will never purchase from them again.

The worse service ever. I had purchased a hand bag from their store located in Saw grass Mill Fort lauderdale, Fl. Once I enter the store the staff were too busy dancing to the music, and putting on lipstick, the manager was totally useless, and very unprofessional, I was asked to ship the handbag to some location to analyst if they could fixed or not and top of that I have to pay the shipping. I have purchased so many designer hand bags and each one of them stand by their product and each time if I had any problems with their product all I had to do just go to the store and they would exchange the hand bag for me with out any recipt. I would never never ever will purchase anything from MK. They should be shame of themselves.



Videos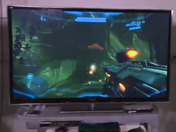 Latest Groups
Today's Mess-Up Photo