Laser Spine Institute, Scottsdale, Arizona Complaints & Reviews - LSI treats their employees like garbage

Laser Spine Institute Contacts & Informations

Laser Spine Institute

LSI treats their employees like garbage

Complaint Rating:

Contact information:
Laser Spine Institute


8888 E. Raintree Dr.




Scottsdale

,

Arizona




United States




I worked for Laser Spine Institute in Scottsdale, AZ. I held a very important and pivotal position within the company and surgery center. When I first began my employment, I thought this was going to be the opportunity of a lifetime…I quickly learned that was not the case.

Let me start off by saying that Laser Spine Institute was started by surgeon James St. Louis. Yes, a surgeon. NOT a business man. Their "businessmen" that "run" the company are nothing but a complete joke – and worst of all, the epitome of a "Good 'ol Boys Club".

During the orientation, I began to look at the hierarchy of the upper management makeup which was presented to us on paper in our new hire manual. I began to notice "Hmmm…this person has the same last name of this person, this person has the same last name as that person" and so on. I'm sure you can see where I'm going with this. Dr. St. Louis has his kid running the company as the VP (well, there's like 4 million "VP"s in that company), and his 25 year old buddy running the show in AZ. Also, the CEO has his kid heading up a major department and all of HIS (the kid's) college buddies heading up marketing and sales. Also, the CEO's former co-workers from Darden Industries (which is fancy for THEY USED TO MANAGE RED LOBSTERS AND OUTBACK STEAKHOUSES!) are heading up the show in Scottsdale and Tampa. Honestly, they need to go back to serving me cheddar biscuits and shrimp scampi. They have no business running an outpatient surgical center. And the proof of that fact will come later….

They try to lure you in as an employee with sincerity, sense of family, etc. but the fact of the matter is that it is all just a smoke screen. They do not care about their employees, they do not promote within, unless you one of the three F's-- Friends, family, or f….I think you get it. Speaking of which, during my first week there, I was openly told by 2 VP's (like I said, there's a bunch of them) to flirt with doctors and anesthesiologists to get what I want, and in order to put numbers on the board. I used to work in a very prominent field making close to 6 figures – and then the economy took a dump and I began working at LSI for less than half of what I had been making, and this is the kind of junk I was hearing – it was absolutely insulting.

But there's an even uglier side to LSI – the patient care—or lack thereof. Get em in, and get em out – that's their motto. Collect the $30k for the surgery, and then get them out the door. Pre-Surgical medical clearance exams are inconsistent with some patients getting pushed through and others not – depending on who is working that day. Their "follow-up" is laughable. The girl that runs the Patient Services department is not a nurse – but only a Medical Assistant. The CEO's son also helps out – even though I really never had an idea of what he did all day. The "nurses" are LPN's and MA's – at best…a bunch of retards sitting in cubicles texting on their phones and admiring their tattoos. If a patient has problems postop, they may be brought back in for correction, but most of the time it's referred out for further care like physical therapy or refer them back to their PCP.

Their "success" rate is highly inflated. They brag about an 85%+ success rate. BS!!! The younger patients usually have poor outcomes, and a lot of the older patients have problems too. The DTA's that are performed often make patients feel worse than what they did before they got there.

The staff has issues too…like an employee being arrested for stealing a bunch of morphine from the lock box in the middle of the night, and allegations of the anesthesiologists being addicted to the injectables as well. Staff is not drug tested due to the fact they are not required to follow Medicare guidelines. Different prices for different patients depending on how bad we need their money in order to make quota that month, staff fighting and bickering in the OR, putting notes on the patient's backs before surgery making fun of their appearance, etc. are just some of the antics at LSI. Then when they let you go, they force you to sign papers stating you will not sue, talk to any LSI employee, and will be available to testify in any pending court cases for years to come – and if you don't, they revoke your severance money.

Dozens of employees have lost their jobs in the last year at LSI. Most recently, surgeons have been getting axed…and why would that be?

LSI is struggling. LSI has such poor business management --- People in positions not because of WHAT they know, but because of WHO they know. They spent $15 million on Scottsdale and who knows how much on their new expansion in Philadelphia – and with only 4-6 surgeries a day being performed in Scottsdale, half-a-million dollar surgeon salaries, and a 40, 000 sq foot rented space, they cannot make the numbers work. Rumor has it that investors are pulling out as well…taking their money and running. There are so many more pieces of this puzzle that explain why this company is such a scam – not only to the patients, but to their employees as well, it would take hours to write about it all.

Everything I speak of is the absolute truth. LSI has let down a lot of people, and the uppers should be ashamed of themselves. However, they have no conscience, no gratitude, and no sympathy. Don't let the fluff and the "WE are LSI—WE are family" garbage fool you. They just as ruthless as any other business out there—because it's all about their bottom line and how much cash cushions and lines the pockets of the ones who promise to support and take care of the "little people". How they can lay their heads down their pillows each night and be okay with how they treat people is beyond me…it's shameful.

Comments
United States
Employees

More Laser Spine Institute complaints






Comments

Sort by: Date | Rating

HELP!!! LSI left a foreign object (metal) in my back during surgery. Now I can
barely walk, sit, drive or anything else AND I can't find anyone to represent me in a lawsuit. If you can help, please call me immediately, time is running out: 863-325-0300.

Well, I read this just in time. I hae RSD, and pinched nerve in my neck, found LSI on the net, met with a surgeon in Beverly Hills office who looked at my MRI & Xrays.

The doc said "You are definitely a candidate". I thought to myself, so quick!!

my Surgeon, who did laminectomy on my lower back also told me these people were a sham. I'm so disappointed about this. Are there others offering such non-invasive treatments?

Please email me at jdcrunchman at gmail if you want to talk to me directly.

This place is a rip off. I had surgery there in November 07. I had to put up $30, 000.00 and was assured by LSI that I would be rembursed the entire amount buy my insurance co. After fighting with my insurance co. for over two years I received about $6000.00. The surgery did not help at all. I had a MRI done shortly after my operation it showed no change from the MRI that was done prior to the operation. I am currently on SSI disability. Please take my advise and run don't walk away from this place. A very good friend of mine had surgery there and his results were basically the same as mine.

I just had surgery on the right and left side of L5 and L6. The surgery was the most amazing success. LSI is the BEST Medical organization I have ever experienced. I live in Mesa AZ but my insurance approved Tampa FL as the surgery center. When I return to Mesa, I will FIRE 2 doctors there and search for an organization that treats their patients with courtesty and respect, as LSI does. They also have the best employees I have experienced, that is why they are voted the top company for employees. Some people just cannot be pleased. When you see people come in wheel chairs, walkers, and crutches, then leave walking, you just have to be impressed.

My experience with LSI started out good and was supposed to end with minimally invasive surgery, however, after arrival I was with an intake person, who spent 5 whole minutes with me and left the room quickly without looking at my MRI's. Another person came in and said we need newer MRI's (mine were 9 months old) and wouldn't explain why. I thought ok, perhaps they need better ones? I went through the 2 hour process of getting MRI's/X-Rays and the radiologists didn't review my MRI's. They said I didn't have a comparison MRI or X-Rays (I had 3 sets with me and offered them) on the written report. I knew something was up but couldn't put my finger on what was wrong. The next day, I brought a family member with me and waited for several hours, ready to talk about surgery to fix my bulges/pain. To my astonishment I was mentally attacked by the Dr. who said I had nothing wrong with me "at all" and should go home. He spent about 10 minutes berating me for wasting his "time." He said I'm a surgeon with better things to do. I had sent my MRI's and all records for physician review 2 months prior and was a candidate for several surgeries with detailed analysis so i knew he was lying. There is one other BIG problem here. The MRI he pointed to on the viewing screen was NOT even me (even the person with me could tell). When you've had as many MRI's as I've had, you know your profile, your problems, your curve and your body fat, etc. The MRI profile was a much bigger person, didn't even have my capped teeth, and had perfect teeth that I wish I had. It also had a perfect spine! Mine is not and is very small with little dark discs showing extreme DDD. The copies I later recieved from LSI didn't have that view in it. He also said I shouldn't waste an ortho's time, and insinuated that I should see a shrink and not waste THIS "surgeons" time again. I was in tears and he was enjoying it! Such arrogance and unkindness I have never seen in a physician before. Well, I'm glad I didn't have the surgery with them - come to find out my insurance had said "no" to them hence the reason for this type of treatment. They could have been kind about it and not so mean, after all the insurance did pay for their overpriced MRI's! That's why they ran them, so they'd get money as the eval was free! The MRI's billed at about 10k total so I believe they made off pretty good despite no surgery. I wouldn't recommend LSI at ALL, as they came across as in it ONLY for the money, not the patient at all. Instead, I came home to the doctors who know me and believe me (with old proven MRI's) and I await someone to treat me locally instead. If they had asked I actually did have some money for the surgery, but they assumed I didn't have any money. I guess I should have dressed better! I had just enough money for one surgery. These places are a joke, really. I lost faith in this type of place. It only cost me 2k to have MRI's done locally and they charged nearly 10K, and my insurance paid 3/4 of it and they are lucky they didn't balance bill me or I would have been filing complaints left and right for a free consultation! It was my good fortune that my insurance messed things up - after I read all of these reviews, I realized how close I came to making a big medical mistake. I know to check now! Don't trust LSI to be looking out for your best interest, they are a money machine and that's all.

I would NOT EVER do business again with the Spine Institute because of the fraudulent billing and horrible billing office. I have dealt with them for almost 2 years to clear our account. I have never in my life dealt with so many incompetent people in one office. DO NOT PAY YOUR BILL until the insurance pays and watch for multiple billings for different doctors for one single visit. I found myself doing their job because NOBODY followed up with anything and bills weren't getting paid and now they are trying to bill me for something that was already paid. These people from the office manager down are STUPID and you can't fix that.

EVERYONE that posts here needs to post a REVIEW on their website because that's where people will see these complaints.

My experience at LSI was the best I have ever had anywhere. It is disheartening to read these posts. I wonder if the quality has changed or what the deal is. I went to Scottsdale in September 2011. With the exception of one person, everyone I dealt with was wonderful. The one that was not, did not appear to be incompetent, she was just cold, mechanical. The surgeon was fantastic. He told me I may have another site that may need help, that we would see. I could understand exactly what he was saying, as my symptoms did span a few disc spaces. Thankfully, it was fine, and only needed one procedure. I have no pain, for the first time in years. I could walk for only 5 minutes before that, I was in such bad pain with spinal stenosis, herniated discs, foraminal stenosis, etc... I have literally not felt this good for years. They provided a list of many patients to call as references, and I did. There was not one complaint. Without exception, each patient was very positive. Many were quite a bit older than me and had good advice..."follow their directions for Physical Therapy...I did not, and could be stronger..." etc. One fellow was quite a character...and very happy about his result. At the follow up visit I was given an option to be on that list to chat with people if they were wanting to talk about the procedure. I told them I would be glad to. I am sad to hear that others (including an employee) have had difficult times with LSI. My life's work has been in medicine, working as an RN. It is miserable to work in a non-supportive environment, or to be treated poorly in any work environment. Mostly I have been very fortunate that way, except once...and it is awful. I hope whatever things need to be ironed out, can be. The discrepancies in the billing are also disappointing. we haven't gotten far enough down the road to see if that happens to us. I did want to comment on the surgery result and the treatment I had. It was superior.

I just realized I was writing on a complaint board! I am not even sure how I got here! So sorry!



Videos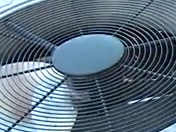 Latest Groups
Today's Mess-Up Photo