Share with Others
Recently Discussed Complaints
Consumer Tips & Tricks
Latest News & Stories
Latest Questions
Interval International, Florida Complaints & Reviews - Time Share exchange policy

Interval International Contacts & Informations

Interval International

Time Share exchange policy

Complaint Rating:

Contact information:
Interval International


Florida




United States




Internval International or Intervalworld.com has been a reputable place to deposit and exchange a time share property for most of the 20 years we have been a member. With new management & ownership over the last several years, this "exchange" program has lapsed into a travel-vacation company which seems bent on collecting more than the $149 per exchange from members for properties. If you are an Interval member, you will acknowledge having a much harder time over last 24-36 months recieving your requested exchange. This is because II is placing more of the prime inventory they recieve from deposits into other vehicles for sale than simply executing the exchange of a vacation property on existing member requests. Their Flexchange and Shortstay programs are positioned to be a "benefit" at a premium, yet they are placing weeks which members have on request directly into these "for sale" sites rather than completing a trade for a requesting member as they were originally chartered and set up as. I have proof. In a last two years...I have waited an average of 8 months without recieving my trade request using my premium property. While on request for a specific week, I have seen that same week and property show up on II's Flexchange and Shortstay sale inventory rather than being placed to me. Understandably with the economy, owners are foregoing their maintenance fees and resorts are left w/ spare inventory weeks that they give to II to sell. So II has taken a member's request fee of $149 and their week, yet they can make another $549 - $1000 if they resell weeks they recieve from resorts rather than fill trades with them. This is somewhat excuseable, but are they truly recieving these weeks from the resorts or just selling them from owner deposits anyway ? Who would know ? The marketing program which is an outright rip-off is Shortstay. Not denying it is good for a member extra stay flexibility, but I just found the EXACT property and week I had on request sitting in a 6 day shortstay. When I complained...II said that was a different inventory and couldnt be given to me because I was requesting a full week. When I complained harder they conceded and gave me the whole 7 days at this property. I had to hang up and call another department to drive home my point and fight for my rightfull entitlement as an owner and member.

This is what I mean about II becoming more or a travel vacation club and decieving members with where they deposit weeks and trade out. If you also have had difficulty recieving you requested trade...add to this board. There is no way to check what they do with weeks once you deposit yours and preventing their system from being converted to a backroom statistical manipulation of the maximum return for properties. Challenge and search their entire site for a week you've requested...don't just let it ride.

Comments
United States
Vacation Clubs

More Interval International complaints






Comments

Sort by: Date | Rating

I have been trying since Dec 2009 to use my week in July 2010 at a resort in Vermont. My Mom has leukemia, will turn 85 in July & went ahead & had hip surgery to prepare for the trip. She loves anything related to Sound of Music & since we are not cold weather people but my brother lives in Vermont I thought I could treat her to a stay at the Trapp Family Lodge using my week in the summer which I thought was their off season. The resort just says to check with Interval & Interval says just put in your request again & keep checking back each day or week. I need to commit or loose any reasonable time at work as others also want to plan their vacations. It appears neither Interval or Trapp Family Lodge give a damn about customers no matter how much you have paid, planned, prepared for, or pleaded to just get to enjoy a nice vacation as they advertise you will get to.

I feel like a fool & a jerk to have wasted my money & hopes on these companies. Especially since my Mom went through so much pain, struggle, expense, & work for a vacation that has a snowballs chance in hell due to the companies I wasted my time & an extreme amount of money on.

Maybe we should just file a class action suit against them for fraud since it also appears they are not going to come up with any place you can really visit except ratty places like Vegas. And they still put out that catalogue promising 1000s of places you supposedly can choose to spend your most memorable week of your life in.

I have been a member of Interval International since 2004. For the past three years I have been unable to make an exchange. This is in spite of requesting more than a dozen different resorts. Now, I am told that because I failed to use my 2009 week, I have 'lost' it. Yes, that's correct, lost, gone, a total waste of money.

I have an exchange pending for this August; 15 resorts have been selected. Twice weekly, I get phone calls from II asking if I'd like to go to Williamsburg VA instead. This is nuts.

Interval International has misrepresented themselves. They claim that exchange is easy as long as you book ahead and select more than 3 resorts or dates. Not true.

Potential buyers beware.

I have been an Interval Intl resort owner since 2000. In recent years, if I exchanged at least 6 months in advance, I was sure to get where I wanted to go.

I have been on my computer trying to exchange my upcoming week all morning, putting in the dates of Aug 28 - Dec 31st of this year, and came up way short. All the Carrabian came up with was efficiencies, at not very good rated resorts. No Jamaica, no Virgin Islands, no Bahamas - nothing!

I called them, because I was sure something must be wrong with the site, but they told me that people were booking out a year or two in advance, so I thought, o.k. well I'll put in the dates of Aug 28 2010 to Sept 31 2011 . . .same thing happened.

That's when I thought that maybe resorts were pulling out of Interval for some reason. Glad I found this complaint site. I guess the next thing I am going to do is to call each resort personally and ask if they have availability.

If anyone has any other suggestions, please respond.

The Short Stay program is a rip off. they make you upgrade to a gold member to receive the benefit of short stays and you have to pay an "exchange fee" every time you use the short stays. This would not be so bad if you had access to "all" the resorts that are available to Interval and you were able to book a unit of equal or greater accommodations. But, unfortunately the extra fees you are paying for this rip off program gets you nothing but a waste of your timeshare week exchange if you choose to use it. I've tried over the last 6 months to book a short stay at various dates with the limited chose of resorts that they offer and have only been able to choose units that are inferior to my Red Week exchange. In this economy, I know they have units equal to or greater in accommodation available in any of their inventories. This should be illegal or at least timeshare owners who have been ripped off by this program should consider a class action suit against them for deceptive practices.

I have not been able to find an exchange that does not require flying to for 2 years. I paid to extend my week and once again I'm faced with "nothing available". I have 2 weeks to use before Sept 2010 and want to use them in the New England area .. nothing. When I paid the $169 to extend one of my weeks for 12 months I assumed I'd have a year to book it only to find out they consider it a late deposit and it only gives me a 2 month window at a time to find something. I need a place when there is no school. Only place I can find a place is in FLORIDA or Williamsburg.. nothing else anywhere near NY. I think there is something wrong and I hope there is a lawyer out there that would look into it for all of us and maybe initiate a class action law suit on our behalf.

INTERVAL .. ARE YOU PAYING ATTENTION????

I'm experiencing a lot of problems with Short/stay exchange as well as our traditional week exchange this year for some reason. My family cannot afford to air travel this year. It seems like exchanges through Interval are geared toward plane travel vacations. I feel very discouraged about this.

I agree with the above complaints. I have experienced many of the same, especially unavailable property. But then I will see it available on some special deal. It makes no sense.

6/25/2011 - We are in Aruba on vacation. Exchanged for 12 days as II said they had one week sat to sat, and one week thur to thur at two different resorts. No two weeks together at the same resort. We purchased two weeks yesterday and they let us use them while we are here. Did learn that Interval International is only given limited inventory for each Resort. That may be the source of the problem.

I just finishing up a presentation with a representative at the Cranberry Golf Resort (I forgot my visa card at the hotel thankfully), when my spa appointment was due, I was going through all the paperwork to sign up. I left for my spa appointment and talked with my friends while at the spa they all suggested it was a bad idea since you still have to pay for your air and meals. So before returning to wrap up all the paperwork, I did some research on the web, thankfully I found this site and your warnings you just saved me quite a bit of money, and aggravation from what it seems. I just didn't like the fact that if you didn't sign up now, you would never get this deal again.

I was recently given the option to switch to RCI and jumped at the chance to be done with II. I have bern a member since 2004 and exchanging has been a nightmare. I too 'lost' a year (2009) because of the inability tp exchange. Typically, I list 10-16 resorts gor the requested week. Since my II had just lapsed I getting all kinds of amazing and unbelievable offers. Too little, too late. Hoping for the best with RCI.

good luck with your RCI...seems impossible to book anything anywhere any time...i haven't paid my dues for the next two yrs and am thinking about letting it go to a collection agency..they totally mislead lead you when you sign up...i am paying almost 800 bucks every two yrs maintenaince fees... just looking for a carribean vacation at xmas..every search i do comes up unavailable...just ridiculous...we have a red week as well with no black out dates...

You might consider going through Arise Virtual Solutions Inc., at www.arise.com and joining there network as an agent, and then signing up to take the classes for Interval International Exchange which nominally cost the person who takes these classes in order to service Interval's clients, around $119.00 (plus 70.00 deferred), then you will know all you want to know about how there company works. Hope this helps.

believe you me, you should know exactly what is going on when you deposit your timeshare, as you may be stunned.



Videos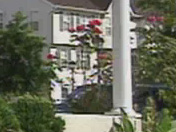 Latest Groups
Today's Mess-Up Photo