Share with Others
Recently Discussed Complaints
Consumer Tips & Tricks
Latest News & Stories
Latest Questions
hudson and marshall Complaints & Reviews - auction

hudson and marshall Contacts & Informations

hudson and marshall

auction

Complaint Rating:

yeah winning bidder my butt we bid at auction and mysteriously had a single competitive bidder run us up to the max on our lsr..then after filling out contract waisting about 5 hrs with this "bidding" process we got to find out they declined our bid with no counter...the "negotiator" told me he felt i should offer another "5 or ten thousand" i think it is a sham and boy they need some real people negotiating if that is negotiation!! i also would like to see them produce a list of accepted offers to compare to the "auction " itself and see if they really award anything at auction price.

Comments
United States
Real Estate





Comments

Sort by: Date | Rating

Well, I am thoroughly discussed with this process. I submitted and offer for full asking price on a property through the listing agent. Because my offer was never submitted directly to Hudson and Marshal (which I was told by one of their representatives I was not capable of doing) it was never seen and the property was awarded to another bidder (an investor) for HALF that amount. How is that fair, ethical, moral or LEGAL??

sounds like you have a complaint to the board of ethics to the state and realtor boab and county of which that agent works. Also you should file a small claims suit against the agent for no doing the job of presenting the offer. Good LucK Ga Realtor.

I think the accepted offer should have to be supplied to the rejected offers within 48 hours to assure that all offer were calid and not the seller trying to up the bid or sell to friends or other persons who may have a bribe or other interest. ther are lots of dishonest realtors and agents and brokers but they refuse to expose each other less their own skeletons may come out.., bot getting rich here but at least i am honest and slepp at night and know i have done what is in the best interest of my client.

Try Williams & Williams, they conduct their auctions professionally.

Yah this is not an Auction, I thought maybe it could be caled a PR event or Marketing ploy but it is beyond that.
I did attend one of their auctions in the North East.
There were not plants but the people work the room in a way that is both STUPID nad CRAZY.
It really could worka s a regular auction but it instead is a THEATRICAL PRESENTATION and a bad one at that.
The ditzy blond girs jump up and down and shout when they get bids sometimes.
I watched people raise their number and advance the bid but the guy goes over real close and is saying do you? do you want to go higher? what we all watched him raise his number indicating that!
Some of the bidders dont want their intentions known by all and just shrug or make smaller motions but if the DRAMATIC helpers werent there the auctioneer would find them some how.
The auction I attended had almost 40% of the properties back on the Hudson and Marshall site just days later.
Hmm so guess they didnt sell at the EVENT"
This is a SCAM and a THEATRICAL ROADSHOW.. that is bleow joke acting.

I was the high bidder on a property and 4 days later I was informed that the Bank wanted another $12k for the house. Why wasn't there a "Reserve" on the bid so I could have bid on the other 4 houses I planned on bidding on? I don't know if it's Hudson and Marshall's problem or the bank. At any rate I'm pissed that I've got to start all over finding a home. I would not recommend this auction company if you are not an investor and you need to buy your own home.

Our experience with Hudson & Marshall goes beyond the bizarre, all the details are too lengthy to state here... They are either incompetent are unscrupulous, or probably a little of both. First there was the strange situation leading up to the auction, which I won't go into...Then we submitted a pre-bid for the auction, but they responded that there was already a bid much higher than ours and we should re-bid, so we said, OK, let them have it! They told us we would be the back-up offer. Later we noticed on their site that no one had actually bought it in the auction (so the high bid they mentioned was fake which we had suspected), and they were accepting post-auction bids. When we called they said they had no record of us being the back-up offer. Unfortunately for us we like this property so we submitted our bid with them again. Supposedly the bank approved our bid price, and H&M sent us a contract. The terms they had described on the phone mirrored their sample contract from their site, but then when our actual contract arrived the terms were much less favorable to us, and they gave us 48 hours to sign & return which didn't give us much time to thoroughly review it and turn it around. And, of course the contract states anything that was discussed verbally is not valid in this contract. When queried the rep replied the different terms were the bank's doing, not theirs. Now that our contract is submitted the bank has 7 to 10 working days to sign the agreement that they supposedly were responsible for coming up with? We are still within that period, but I doubt the bank even approved the price in the first place. Wish us luck! I'll post a follow-up... Anyway, I recommend that you tape your conversations with your representatives and keep an excellent paper trail. The more done in writing the better. I would advise if you have any other options of buying a home besides going through H&M, do it!

You are PAYING them to make an OFFER! The bid is a joke. You "Win" at the aution - then a few days later they tell you your "offer" wasn't accepted. WHAT!!! Now you are stuck making them offers rather than the listing agent AMD stuck paying them a commission - even if you contacted an Agent BEFORE you ever heard of them and were forced to go to a fake auction to in essence make a bid. Scam Scam Scam

We have had the same RUN Around!! We bid at a pre-Auction on line, H&M refused bid, even though we were the only bidder. Then we went to the auction held in town at a hotel chain?? We won the winning bid! Yeah! The agent writing our contract told us that H&M would contact us with in 48 hours, no call. Written contract gives H&M 4-7 business days, so we waited. On the 7th day, the powers that be @ H&M emailed us a one liner saying the seller wants more money and that we would need to offer another bid closer to the original asking price (which is astronomical, with no back up comps in area)!!
WHAT??!!?!?!?!??!??!??
I thought I went to the auction and WON!!! You DO NOT Negotiate with the winning bidder after the Auction!!!
We told them NO! So I guess you will be seeing that house back up for auction soon!!!
UNREAL, UNFAIR, UNAMERICAN!!!
Take heed and do not give this bogus company your hard earned money!! IT is a SCAM!!!
They are using the Auction company as a front for a really nasty real estate agency!!!

We also placed a bit online through our new realtor in Ct. As a realtor in two states I could not bid in Ct because I am not licensed there. The bank had accepted our one and only offer send it was low. It took the bank weeks to get us the contract, but when we did a title search( totally recommend ) from YOUR attorney. The title was bad because in the foreclosure the banks attorney forgot to serve one of the owners the papers. Did the bank and Hudson and Marshall know already and were hoping that we were stupid? I'm sure they did because within days of giving back out deposit it was back up for auction! Beware!



Videos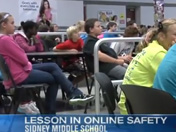 Latest Groups
Today's Mess-Up Photo