Share with Others
Recently Discussed Complaints
Consumer Tips & Tricks
Latest News & Stories
Latest Questions
Gcruise.com Complaints & Reviews - Avoid this website at all costs

Gcruise.com Contacts & Informations

Gcruise.com

Avoid this website at all costs

Complaint Rating:

I joined this site it a total fraud only interested in trying to get your credit card details, only auto renew options no online options to cancel. make use of fake profiles sending messages to your profile, as you must be a pay memeber to read messages unlike other sites. the reason identified as beign fake was I had not added any text to my profile and had no pictures in it and i started receiving messages. being a member on other sites Hot young gay boys just do not send messages to pick up to a blank profile.

Comments
United States
Online Scams

More Gcruise.com complaints






Comments

Sort by: Date | Rating

Perfect last sentence! I've had a free membership (which gets you nowhere) for a week now, have received about *30* "guys" contacting me, only I can't read what they wrote. Today, I'm reading lots of complaints about the total fakeness of this site. "Hot young gay boys just do not send messages to pick up to a blank profile." If the same happens to "blank" guys, this whole site is definitely a SCAM! I'm taking my profile down NOW, hopefully before it gets used by the site as a "fake profile" to lure other unsuspecting men.

At first, the site looks good. the pics etc are more intimate than the other sites i've been on so it was more interesting..I started with the free membership, where you can flirt with someone but not read any emails. I didn't put up any pics of myself, but made them private, where you can send a key to someone if you want them to be able tosee them..Same as the above, I got several inboxes from good looking men sending messages, only you can't read them. I took a two day membership for 10 dollars. What a joke lol. I've sent out 30 to 40 flirts or messages to people, offering the key to my pics and i haven't gotten ONE reply..i keep getting messages from people who are great-looking but live in Canada and have no web cams who are great looking and say basically nothing in their emails...when i answer, they don't answer back.. I get plenty of responses on other sites..If the people they show on their site are members, they're either free members who can't read emails or they're fake. It's uncanny that i haven't gotten one response. And don't think it's easy to find out exactly when you membership expires. What exactly is two days? 48 hours? i had to call up to find out...total joke of a site..they must have verrrrry few paying members so don't waste your time or money

Because of all the hits I got in the free version, I decided to pay the fee. I was flooded with 150 emails and 100 flirts so figured this was a great site! Because I dislike people who fail to reply to email, I spent hours replying to about 100. Okay, I'm naïve. When I did not receive a single reply of these so-called "interested people", I checked status and found 100% of these emails and flirts were from people who were not online and had not been online for a while. Gcruise must have some computer generated auto-robot mails and flirts. Total scam.

Agreed, I realized this was a scam and googled it and sure enough. I was getting flirts and messages constantly and while I filled out the profile I had yet to add a pic (wouldn't let me on an iPad). The big hint was that they don't let you read a single message free (most sites give you at least a couple a day) and then I was contacted by a guy named "bigbearluvr" who had in his profile "young smooth and in shape only". If they are going to scam people, at least do it well! I don't know how places like this can stay in business - anyone that got suckered into paying, DISPUTE WITH YOUR CREDIT CARD COMPANY. Thankfully I did not pay before I realized, but even if you are embarrassed to do so (what they are counting on) all your CC company will know is that it is a "dating site" and really, wtf do you care what they think anyway. It's your money! I work for a CC company and can tell you - CHARGEBACKS HURT THEM - it's the only way. Not only do they get the money you paid taken away, they also get fined the more they get. It's the only way to strike back and hopefully put them out of business.

Dead giveaway is that its not a secure site. address is http, a secure site is https. Coupled with the fact that I too received random flirts and what not, when I didn't even have a picture. (Another giveaway as I could not upload from my ipad) I would only get flirts and such when I was logged in, Otherwise... dead silence. Total scam. Thank Buddha I didn't spent any money.

How do I stop emails being sent to me ?



Videos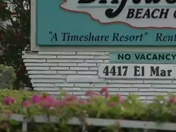 Latest Groups
Today's Mess-Up Photo