Fred and Lorena Siller, Ft Pierce, Florida Complaints & Reviews - theft

Fred and Lorena Siller Contacts & Informations

Fred and Lorena Siller

theft

Complaint Rating:

Contact information:
Fred and Lorena Siller


Ft Pierce

,

Florida




United States




Fred and Lorena Siller set themselves up as "do gooders" who "help" others with gifting programs. They claim to bring in $60, 000 per week and offer their services to others. They say that they and their family "help" others in the Ft Pierce Fl community and like to be known for their "philanthrophy." They promised to send out daily emails for me (for a year) seeking others to join the gifting programs. For $250, they were suppose to keep the emails coming and then to talk to interested parties to "close" the deal for me. What a joke!! They sent out a few emails (to mostly closed accounts) for the first week -- then nothing. They walked off with my money, and then refused to talk with me. These are true scam artists.

Comments
United States
Internet Services





Comments

Sort by: Date | Rating

Most of the reports I see here about Fred Siller have to do with his phony pyramid scheme activities. I thought I might make folks aware of what Fred Siller is really like.

Back in August 2010 Fred Siller responded to some internet advertising we had to rent our condo in Fort Pierce. He had apparently been staying at the Indian River Plantation Resort (owned by Marriott) on the south end of South Hutchinson Island near Stuart, FL. A place which he felt "didn't live up to his standards."


You see Fred was supposed to be this great motivational speaker that could pave the way for you to vast riches. We missed the original Red Flag that went up when he purposely called himself FRED MILLER, intentionally misspelling his last name so that we wouldn't get immediately wise to him by Googling the name Fred Siller.

He said he was going to pay for daily maid service in our condo so that his dear wife, Lorena wouldn't have to be troubled with cleaning.

He also was going to arrange to have high-speed internet with Comcast because it was beneath him to have to walk 150 yards to our condo association clubhouse to get free wireless service. You see Fred Siller was used to a champagne and caviar lifestyle and he tried hard to project this lifestyle image. In actuality it was more like cheap beer and potato chips.

Incidently Fred still hasn't paid Comcast for the internet service that he arranged. We get bills at our condo mailbox addressed to him.


The second Red Flag that we should have noticed is the address he gave us of 1101 North US1, Suite 213, Fort Piece, FL 34950.

This is no more of a "suite" than a rat-hole that a rat would live in.

Actually it is a P.O. Box with "Going Postal."

If it was with the US Post Office he'd obviously be committing mail fraud.


We agreed to rent our condo to Fred on a weekly basis. I told him up front that I require that he communicate with me on a regular basis, that if he intended to extend his stay that he pick up the phone and call us ahead of time and keep us posted at all times.

Obviously this was too much for Fred to handle.


It didn't take long for Fred Siller to fall behind on his rent. He'd tell you on a Monday that the check was in the mail and by the following Saturday you still hadn't received it. By early October we'd had enough of Fred Siller and we kicked him out, but not until after he stopped payment on his last rent check and left the condo looking like a lice infected gang of Hell's Angels lived there.


As I have said, Fred Siller likes to rebut these rip off reports about himself saying that these are complaints from those rare disgruntled customers and he is living proof of his organization's success as demonstrated by his champagne and caviar lifestyle. He likes to show himself sitting on a golf cart or standing next to his Yellow BMW.

The fact of the matter is he is barely scraping by. A DMV that we ran on his FL license plate reveals that his precious Yellow BMW actually had 92, 000+ miles on it back in 2005 and he was still driving it in 2010. This same DMV indicates that he is very delinquent on his Child Support payments. He can't even support his own flesh and blood. As for the BMW, as of late 2010 he was still making payments on it to GTE Federal Credit Union in Tampa, FL.


Needless to say, we highly recommend that anyone encountering Fred Siller or anyone calling himself Fred Miller avoid any kind of business relationship with this guy. Do not rent your property to him.

If you are currently renting to him, I'd evict him simply on the basis of his rental history.

It appears that Fred and Lorena Siller have devised a new scam...see details:

The concept of Medical Tourism may be quite legitimate and a great idea in the current economic climate. But be advised there are already internet fraud specialists who have devised ways to victimize people under the guise of this industry.

Out of the Fort Pierce / Port St Lucie area of Florida come a husband/wife team named Fred Siller (aka Frederico Gustavo) and Lorena Siller (aka Lorena Ortiz aka Lorena Ortiz-Siller aka Lorena Kay aka Lori Burns) who have devised various websites claiming that they run a group known as the New Life Medical Tourism Group. They attempt to hire people as agents to recruit potential patients to have medical and dental procedures performed in Colombia or Panama at a fraction of the normal cost that they would incur in the USA. For only $595 these new agents are provided with all the brochures, training materials, business cards, a company email address and more and are all set to earn a whopping 8% commission. The only catch is Fred (Frederico) and Lorena aren't affiliated with any doctors, dentists or hospitals in either Colombia or Panama and they can provide no real leads to potential patients. They've never worked in the medical field. They are scam artists working out of a Goin Postal PO Box in Fort Pierce. It probably costs them $10 to print the materials they send for a tidy $585 profit.
This is just one of about 5 or 6 internet scams they have in the works. The others include:

Profit with Fred
Cruise2Cash
Roadway to Riches
Hand of Heaven
Frelo Latin Wear

Most are internet pyramid schemes, one (Hand of Heaven) has a religious twist to it. Frelo Latin Wear is an internet clothing line they are trying to get off the ground. Clothing that will never arrive.
Anyone who sends these people money can pretty much kiss it goodbye.
Simply do a Google search on their names and aliases for more details of their scams.

Here she is. The lady helping people in need. The masterwoman behind the New Life Medical Tourism Group herself, the one the only, Lorena Kay Ortiz Burns Stiekman Siller herself




This is the actual webpage where Fred (Frederico) and Lorena try to recruit you as an "agent-affiliate".

http://newlifemedtourgroup.com/newlifemed/E-Forms_files/Affiliateprogram.pdf

Notice how she and her son Zack spell the words "pressure" and "notification" and "referral".

Rhodes Scholars with learning disabilities.

Another company name that Fred Siller and Lorena Siller like to use is Unlimited Money Group or UM Group or UMGroup. This is not to be confused with the legit UM Group which us a wholesale dealer in molasses. But I've noticed that the Sillers use various email addresses that end in @UMGroup.com. It seems to be their preferred method of email communication for all of their Internet scams.

If you go to YouTube.com and punch in Unlimited Money Group you will see links to 9 or 10 videos they have posted. In some of these videos he pushes the New Life Medical Tourism Group in which they fraudulently try to recruit you as an agent-affiliate who sells cut rate overseas medical services...services which do not exist because the Sillers are not affilaiated with any doctors or hospitals...they operate from a Goin Postal mailbox in Fort Pierce, FL. Some of these videos are also devoted to getting suckers to invest in some worldwide network of computers that according to Fred are capable of generating $5000 to $10000 per day in income, although Fred seems to have difficulty in explaining how this happens. But he begs you to call him, because "this is where the big-boys play." and he tells you "it's spreading across the world." What a crock, but check out the videos, form your own opinion. Take a look at their photos below, would you trust these people?




You are being charged by the internet crime division for hate, mental anguish and threats, Step Down Senor Russ

Be advised that the scam listed above, New Life Medical Tourism Group, now calls itself the De Varano Medical Tourism Group or in Spanish ……De Varano Medico. But it's the same pathetic scam operated by Fred Siller and Lorena Siller. And it's still being pushed on the WordPress.com website. They recruit you as an agent affiliate to sell medical tourism services but have no connection to doctors or dentists or hospitals. They are internet ripoff artists still operating from a Goin Postal Mailbox in Fort Pierce, FL. It's still a $600 ripoff.

What threats, Lorena/Fred? Making the public aware of how you ripoff innocent strangers, how you lie to them about employment opportunities and support that you have no intention of supplying, telling the public how you occupy condos without paying rent and trash them when you get thrown out. How is that a threat. Reality, maybe, but not a threat, gutless!

One more thing...Internet Crime Division? Internet Crime Division of what ?????? If anybody's guilty of internet crime it is you.
Are you suffering mental anguish? As far as hate? Yes, I admit it's hard to like a scumbag ripoff artist like you.

I just came upon yet another Fred Siller scam. Apparently he has declared himself President of Primo Vacations for Central and South America where he promotes travel to Santa Marta, Colombia. If you listen to the BS that this creep puts out you gotta chuckle. He claims to have been on the same stage with motivational speakers like Anthony Robbins, Ellie Drake and Jeffrey Combs. I wonder what Robbins, Drake and Combs might have to say about that? That Fred Siller was on stage with them! Funny, because when Fred and Lorena Siller rented my condo for their HONEYMOON in Fort Pierce, FL they had to be kicked out for falling several weeks behind on their rent. Earlier that year, Fred was evicted from the Mariner Bay condo he was renting for the same reasons. Fred and his stepson Zack Burns absolutely trashed that condo, even wrote stuff on the walls. That condo was owned by the Cunningham family out of West Palm Beach.

Now Fred is claiming to have accomplished these profitable businesses by age 27. He claims that after speaking his "audiences of 1000's would leave with a tremendous sense of energy..." All this from a guy who can't even pay his rent or his child support.

He also claims that ..."We're daily bringing on more new members to Primo than ever before. We're crushing all other opportunities out there and many of you are daily stuffing your pockets with $500 commissions (or more). I LOVE that..."

Yep he's stuffing his pockets with $500 commissions on a daily basis...Sure Fred!

Looks like Fred has a fictional boss in this scam. Someone named Rob Hannley, President of Primo Vacations has promoted Fred Siller to his current title. Just Google on the name Fred Siller to see what he's really like. Send him money and you will never see it again.




It appears that Fred and Lorena Siller are now living in Cartagena, Colombia because it is no longer safe for them to operate in the USA. They go by many aliases. Lately Lorena has been using the alias of LORI ANN QUINTERO in the Cartagena area.

Fred is also known as Federico Gustavo or Frederico Gustavo.
Lorena who is on her third marriage was previously known as Lorena Burns, Lorena Stiekman, Lori K Stiekman, Lori Kay, Lorena Ortiz-Siller, Lucy Owens and Paola Diego. Most recently she has used the Lucy Owens and Lori Ann Quintero aliases.

Among their many internet scams are:

New Life Medical Tourism Group or New Life Med Tours
DeVarano Medical Tourism Group or DeVarano Medico
Profit With Fred
My Million Bills
Frelo Latin Wear
Real Cash Results or realcashresults.com
Cruise2Cash or Cruise to Cash
Roadmap2Riches or Roadmap to Riches
Roadway2Riches or Roadway to Riches
Unlimited Money Group or UM Group
Primo Travel or Primo Vacations
Hand of Heaven
AutoCashPower.com or PowerAutoCash.com
Primo Med Tours

These scams encompass every different ripoff angle you can think of. One of the most popular scams involves recruiting people to sell medical tourism services (presumably in Colombia or Panama) where American patients can get medical procedures performed at a fraction of the cost. They provide training materials for several hundred US dollars but are in no way affiliated with doctors or hospitals in Latin America. They operate from a PO Box and publish no known physical address for their business. Another one of their scams, Hand of Heaven has a religious twist to it, basically in a chain-letter type fashion you are asked to send money to a perfect stranger and in the process you get closer to God.

Other scams involve selling memberships in various get-rich-quick schemes all of which involve sending the Sillers money with the promise of a job, some future wealth or windfall or heavenly redemption. Most are pyramid schemes and once they have their hands on your money they are long gone.

They also have a history of renting condos or apartments, falling way behind on the rent and then skipping out once they find another landlord to victimize. In one case Fred and his stepson, Zack Burns even vandalized a condo in Fort Pierce, Florida when the owner began eviction proceedings against him, THEY EVEN WROTE STUFF ON THE WALLS OF THAT CONDO. If you are a rental property owner beware of him using the name FRED MILLER so that you don't get wise to him by Googling on his real name, Fred Siller.

I am hearing that on two occasions Lorena has attempted to kill Fred but somehow they got back together. I heard this from members of his own family. It was my understanding that Fred's mother and father took a cruise ship to Colombia and stopped in Cartagena to hopefully see their son and he would not go to meet his own parents.

The latest I am hearing about them is that they are living in some church somewhere in Cartagena. They must be way down on their luck. It would not surprise me one bit if I heard that these two are stealing money from this church. Padre, keep a close eye on the poorbox! That is certainly a motive that has to be considered when dealing with these two wandering shreds of humanity. These two would steal from their own mother and not feel guilty.

Posted above are some photos of each of them in case they should approach you on some business endeavor. SEND THESE PEOPLE MONEY AND YOU WILL NEVER SEE IT AGAIN!

Primo Travel or Primo Vacations seems to be Fred's latest internet scam. In that scam he calls himself Freddie Siller, Jr.






Videos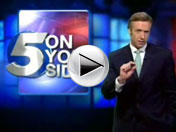 Latest Groups
Today's Mess-Up Photo