The most trusted and popular consumer complaints website
CS Logistics, Milwaukee, Wisconsin Complaints & Reviews - They don't pay their employees

CS Logistics Contacts & Informations

CS Logistics

They don't pay their employees

Complaint Rating:

I have been out of work for 6 month's now. I have done nothing but pound the pavement looking for work. I went on St. Louis(my home town) craigslist looking for work and came across a driving job. I put in my resume and waited to see if i'd get a call. 2 week's later i got a call and they described the job to me and told me that they would pay my gas to drive from ST. Louis to Milwaukee and back. I did 2 days of training and came back home, that Friday i started my first night on the job. Due to the operations manager telling me the wrong information i started an hour and a half late, got yelled at by a dispatcher because their phone check in system was not working correctly and because yet again another office person told me the wrong information. When i got to my destination to switch vehicles i got asked why the truck wasn't full of fuel after i had just drove 180 miles to get there. After all the mess and hearing that DOT likes to pull this company over alot i decided that it wasn't the job for me. I have not been paid the $400 i was told i would be paid for fuel to and from training, nor have i received my days pay, or training pay!!! This company does courier deliveries in Milwaukee, and they do deliveries for US Bank. Do not use these people, and do not work for these people! The last time i checked i live in "AMERICA" and it is my choice if i want to continue employment with an employer or not?? They need to pay me and quit being douche bags!!! I do not recommend this company for anything. And for those unemployed and looking for work and a company is working in your state but is from another state and want you to go to that state for training??? The one key question to ask is if you will be filling out a W-2 for your state or the state where the training is held. If they say the state where the training is held pass on the job.

Comments
United States
Employers

More CS Logistics complaints






Comments

Sort by: Date | Rating

21st of Dec, 2012 by JohnRo
0 Votes

CS Logistics Milwaukee does have a fishy way of paying it's employees. They go to great lengths to hide actual number of miles driven and number of hours worked. As far as I know they only reimburse a small amount of your fuel costs and it's not uncommon for drivers to be running with multiple manifests to again hide the actual number of miles driven and hours worked. You will be expected to drive in snowstorms and traffic jams are considered your fault. It's the only company I know of that considers anything below a 10 hour day part time. Best to avoid this company.

29th of Dec, 2012 by staton3
0 Votes

After 6 months at this company it was very obvious what they were doing. If you do the math figuring in fuel, maintenance, number of hours worked and vehicle depreciation you will see you are in fact making far below minimum wage. Approximately $5.50 an hour in my case.
I wouldn't trust my deliveries to a company that pays it's drivers less than minimum wage while working them 12 hour days. Don't even consider this company if you are looking for a job or looking for a company to deliver anything of value.



Recently Discussed Complaints
Worst rating
Subjects of Wide Speculation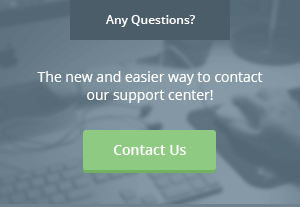 Stay Away
Latest Questions
Latest Groups