Recently Discussed Complaints
3.
(10 mins ago)
eDreams
Fraudulent claims and withholding of money
4.
(11 mins ago)
Aeropostale
abuse by an employee/manager
5.
(18 mins ago)
Bid TV
ring not receved
Consumer Tips & Tricks
Latest News & Stories
Latest Questions
cash for iphones.com, Sparks, Nevada Complaints & Reviews - fraudulent business practices

cash for iphones.com Contacts & Informations

cash for iphones.com

fraudulent business practices

Complaint Rating:

Contact information:
cash for laptops.com


994 Glendale Ave




Sparks

,

Nevada




United States


Phone:

cashforiphones.com


cashforiphones.com


Attached is a copy of complaint filed with the BBB of NV
Went online to cashforiphones.com (herein referred to as "C4P") on or about 28 Aug 2011 for quote for two undamaged I Phone 4s 16GB. Price quoted was $375 per phone ($750 total). Sale ID numbers are 176620 and 176621. Both phones were less than 6 months old and kept in rubber cases. Phones were in pristine condition.
Phones were packaged in accordance with C4Ps policy and mailed on 2 Sept 11. Phones were received on 12 Sept 11 and signed for by Matt of C4P @9:20 AM. Finally spoke with Brian at C4P regarding the phones on 19 Sept 11. Was offered $175 per phone (total $350). Refused that offer and told Brian to either give what was quoted or send the phone backs. He then began to haggle. Refused all his offers until we agreed upon $300 per phone (total $600). The funds were to be deposited via PayPal the next business day 20 Sept 11.
On 20 Sept 11, received email from PayPal that deposit had been made in the amount of $500. I immediately called C4P and spoke with Brian. Brian insists that I agreed to $250 per phone. I informed him that I know this to be untrue, as I was not happy with the $300 quote as I could have received more via EBay. I then told him that I would refund the $500 and I wanted my phones back. Brian stated that once funds were paid the transaction was irreversible. Again, I informed him that the amount paid is not what was agreed to.
I then asked to speak with a supervisor. I was told that none were available and none would call me back. Brian then informed me that the calls were recorded, so he can prove that I agreed to $250. I told him to play the recording, to prove that I did not. He refused to do so and tried to end the call.
Seeing that our conversation was going nowhere, I then hung up the phone and called back and asked for a manager. Brian was placed on the phone. Again, I hung up, called back and asked for a different manager or supervisor. I was informed that none were available and I could leave my information for someone to contact me back. I then asked who would be calling back and if they supervised Brain. The receptionist became rude and just kept stating that someone would call back. Then she stated another manager. She refused to answer if they supervised Brian or not, despite repeated demands that someone above him return the call.
At this point, we either want our phones returned in the same condition given or the agreed to amount paid.
Thank you for your prompt attention to this matter.

Comments
United States
Other





Comments

Sort by: Date | Rating

This company has an advertisement in google search to buy your iphone 4. It looks like it was a legitimate site so I tried it out. I told them what type of phone I had and the specs and condition of the iphone 4 and they gave me a quote. I mailed the iphone to them and they received the iphone4. They call me to negotiate the price and right then I new something was not right. They tell me now that the iphone 4 is not worth what they offered me. My iphone 4 was in excellent condition, I had it in a case and had a screen protector on it and sent it back with all the accessories and original box. They went down $100.00 less what they had original offered me. They did not even want to negotiate at all since now they my phone, when I said return my phone they told me it will take 3 to 4 weeks to get back. So I gave in and accepted what they offered because they already had my phone. Do not trust these people they are out to get over on you. I hope I get the money they did offered me. Beware !!!

basically had the same experience. I would not recommend using cashforiphones. it's basically a scam. they trick you into accepting an low-ball offer.

This used to be a good company. Something has changed and they are now trying to jerk me around on a pristine iPhone 3Gs in the original box, with the original charger, etc. They keep lying to me about trying to contact me and that they must have a "verbal agreement" before they can send me the money. Do NOT do business with this company. Years ago they treated me fairly and provided quick service. Now they are acting like a scam rip off. I sent them my iPhone through the US Post Office; that means I can file a complaint for mail fraud - a federal crime. (from New Mexico)

I had the same experience. I sent in two 3G i-phones and 1- 3GS. They claimed the 3GS had a "design flaw" and couldn't offer me the $75.00 quoted. The phone was a year old. Not sure why this company is still in operation.

Sent in pristine phone and they tried to claim it was worn and very heavily scratched. don't waste your time on a scam business set to pray on weak individuals. Everything is negative about this company and my experience is very poor (just hope that i now get the original phone back and they don't send a scratched replacement) BEWARE!!!

They did this all to me as you all explained above...I sent a excellent condition tmobile mytouch 4G phone and said they would send me 99.00 and then after I had to send them something because I never heard from them, they said i had to speak with someone about the price. I speak to Brian and he said i had some cosmetics issues which was not true and wanted to give me 55.00 and I said no send it back so he says ok how about 65.00 and I said no way I know its worth more so ...he tells me I will get a email from them about the phone being sent back and its been about a week now nothing yet. I have a feeling I wont be seeing it again and I will do like others and file with the bbb and for mail fraud. They scam people and never again so everyone beware they will screw u over. Then I just moved on top of it and sent a email to them with new address but I will be suprized if I ever see it again. I used other companies before and never had to speak to someone that is how I thought something was up and it took so long as well,

These f**cking asshole at cashforiphone are scams, lier and crooks, they offered my $280 for my iPhone at first, then had to wait 20 days after I sent my iPhone in.
They called me and offered me $150 because I have 1 small scratch in the back (lie). My phone was in mint condition ( like new ). I told them I was insulted with that offer and wanted my iPhone back ASAP. Then they told me because I said my phone was in new condition that they would take my word and give me $200. I took the money but will NEVER EVER deal with these mother F**UCKER again!!!

I wish I never took the money. I feel like I still got ripped off.
There sales man will do everything he can to make you accept the low ball offer.

Are offer are the highest on line trying to get you to send your phone to them,
After that you are bait.

Well, add me to the list. BBB of NV needs to remove their endorsement of this company.
I sent in my iPhone 4 in after receiving a quote of $142+ online for a phone whose screen did not light up but was otherwise in good condition. No scratches.
After initial excessive contacts to make sure I sent the phone, I heard nothing for a couple of weeks. So I called.
I was told I would receive $25 for the phone because I didn't send cable and adapter. When I challenged this, I was told it didn't power on & also had a 'severe scratch' on the screen. It did power on-this allowed me to download the data to my computer and then erase the phone. There were no screen scratches; it always had a Zagg screen protector on it. I was then offered $40, then $50. I was told there was a checklist on the 4 pages of paper I downloaded to print the shipping label that mentioned the accessories. Including these was not mentioned in the quote. I nevertheless offered to send them as they were apparently worth $100 (sic)! This offer was declined.
I then asked that the phone be returned to me and was told this would be done after I sent a prepaid shipping label.
After more arguing by the rep, I finally gave up and hung up.
What a ripoff!!!

Wow, glad I read these reviews before I sent my phones in. E-bay sounds good right now. For the record, businesses like this give other more legitimate businesses bad names. Low balling customers after giving them an online quote, is not only dishonest but it is fraud, regardless of whether or not you say it is only an estimate, the practice is deplorable. People pay a lot of money for these items, when I bought my I-phone 4 it retailed for $499.99. I would understand if the quoted price was the fair market value for the phone, or slightly less, for profitable returns. Anything less than that is a rip off and any business that practices that should reevaluate how long they want to stay in business and act accordingly, a phone is not a car. To low ball someone on an item like this is ridiculous. Oh and by the way, Brian, when a customer asks you for your supervisor, you are legally obligated to respond to this request as per consumer grievances protocols. These laws are set to protect consumers and sets a set of specific guidelines for consumers to handle complaints before taking legal action to recoup their losses. If you need to reference this, please by all means visit: www.ftc.gov/bcp/consumer.shtm for more info on this. Point is change your business practices or you may just find that one customer that will not sit down.

I was quoted for 70 for my iphone4 which was pretty much in flawless condition. Not only did they take forever but customer service never once picked up the phone. When I finally did hear back they offered me $30. The reason was because he said my phone had issues and because I didn't send in the accessories of the phone. On their site it asks to send them in if you still have them. I totally was ripped off but i may have lost the battle but customers are going to win the war!
I wish I had read the complaints prior to sending my phone in but never again and sadly, like most of us posting here, everything is a lesson learned.



Videos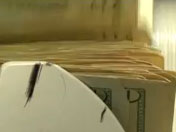 Latest Groups
Today's Mess-Up Photo