Share with Others
Recently Discussed Complaints
Consumer Tips & Tricks
Latest News & Stories
Latest Questions
asurion/t-mobile, Denver, Colorado Complaints & Reviews - phone insurance replacement

asurion/t-mobile Contacts & Informations

asurion/t-mobile

phone insurance replacement

Complaint Rating:

I carry Asurion insurance in my cell phone through T-mobile and my daughter lost her phone. I had a different phone replaced on the same account a few months ago and it was a breeze. This time their identification database properly identified me and then they transferred me to a different department and all of a sudden I had to fax them an affadavit. An internet form, with a copy of my drivers licence attached to it. The form clearly states that if the phone is purchased at a t-mobile center, kiosk etc.., proof of ownership is not required. After 3 faxes the superivsor told me that record of the phone on a bill is not good enough. We have had this phone for a couple of years and I dont have the original receipt or the bar code from the original box. And like an idiot here I am paying for a monthly coverage of insurance replacement. You know it sure feels like insurance fraud to me when they do everything in their power to not pay out a claim. Caveat emptor - let the buyer beware. Neither T-mobile or Asurion has called me back to attempt a resolution. Thank god asurion does not cover everyone (dont get phones with Alltel, Ampd mobile,Cellular one, Claro, Disney mobile, Iowa wireless, MetroPCS, Palm, Suncom, T-mobile, Tracfone, Union cellular and Verizon) next time I am going with Qwest Wireless. T-mobile was not even concerned when I said I was going with a different carrier when this contract is up in January. T-MOBILE DOES NOT CARE ABOUT THEIR CUSTOMERS.

Comments
United States
Mobile & Cell Phones

More asurion/t-mobile complaints






Comments

Sort by: Date | Rating

what a joke t mobile and asurion are..if you are a NEW tmobile customer, you're important to them..if you're an existing customer - you're out of luck. they don't want to help, they jerk you around.

and asurion....another joke...they ping pong you back and forth between claims and technical support hoping you'll get mad and hang up. it was only after asking for a supervisor that i got anywhere..and even she jerked me around - first the model replacement phone we needed wasn't in production anymore and they offered me a cheaper phone..when i complained it went from "not in production" to "we get some in from time to time" to "let me check the warehouse to see if we got any in.

my advice...go anywhere but tmobile and don't buy the insurance...the minute i can get out of our tmobile contract they will have lost 3 customers!

the insurance company actually works with most of the major cell phone companies. it's a 3rd party company. so it's like if you bought a set of headphones from walmart and then blamed tmobile that they broke. also, it's not required that you purchase insurance at all. and tmobile actually has alot of deals on unlimited rateplans and stuff ONLY for customers that have been there a long time. i'm a long time customer of t-mobile and i wouldn't leave them for anything. technology is NEVER flawless so you better look for the company with the best customer service. i've found it.

I'm a former SunCom/T-Mobile customer, I reported to T-Mobile my cell phone situation... lost or stolen phone, because I was at a party, & I realized that I didn't have my phone once I had gotten home (lost or stolen is identified & considered under that same option) I was given the option to be transferred or to call into the third party co. Assurion Insurance Co. for the T-Mobile protection claim to be put into play. I was told It was not possible to go through with the claim at this time because there has been activity usage on the line & specific device in question. It turns out that T-Mobile neglected to suspend the service. Thus sending me back to
phase1: to initiate suspension of my line of the lost or stolen cellular phone. So... onto phase2: I chose to go online to http://phoneclaim.com/tmobile, where I-submitted the information required, A statement of what happened, & when I last had possession of the phone. to the best of my knowledge. then I get prompted to enter some information from a NEEDED Police Report & the claim process can't go any further unless this info. is submitted. I called my jurisdiction I was in, at the time I was in fact missing the phone... And was told by the Police Department that they don't do police reports on Cell Phones. ( makes sense to me, OK) So I called back to Assurion, because the claim form online is saying I have an invalid claim no. & I cant even check the status of this said, claim in process. Only to be told that it was reading on their system that I said the phone was stolen. I assured the lady that she was incorrect, & that lost or stolen was the option I had initially made the call to t-mobile, my provider & onto them(Assurion). Since that is incorrect she said were gonna have to withdraw this claim & restart you over with a LOST device... I asked her if this would prolong the already complicated process, she said No Mam, all you need to do is submit via fax proof of ownership, your drivers license & three hours afterwards we will call U & have your new device sent out2U the next day.This, I did...
Well when I received the call, which confirmed they had received my fax, & was ready to proceed with my claim, however if I was financially unable to, I was given a no. to call once I was ready & had the funds in my account to pay the deductible. of $40.00. I, now have the funds & I called to follow up on the pending claim... Only to find out that the information they received was incomplete, & that I needed to copy the affidavit form from the website complete if along with a copy bar code from the side of the box. So I'll be following up with this complaint once I submit the remaining of the runaround gotta getch'ya 2do all this for information they already have, for a service & coverage that I've already been paying T-Mobile for years & on 4 lines!...feel free to email me@vicky_virtuouswoman@hotmail.com. I don't mind future contacts in reference to T-Mobile, Assurion & this bullshit they're calling customer service, where satisfaction is NOT guaranteed!



Videos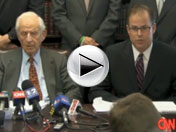 Latest Groups
Today's Mess-Up Photo