Ashro Lifestyles Complaints & Reviews - Money scam

Ashro Lifestyles Contacts & Informations

Ashro Lifestyles

Money scam

Complaint Rating:

Contact information:
Ashro Lifestyles


United States




I would recommend that no one attempt to buy by catalog from this company. In January I placed an order for two items for an amount in excess of $200. After numerous phone calls, e-mails to the company and even a letter to the company I was told varying stories by different people about when I would receive my order.
Each time the person I spoke to assured me they were being truthful regarding the shipment date. To date I have received NOTHING and after asking for a refund, I have been told different stories (lies) about when I would receive my check. Last week I spoke to a Michael in Accounting who positively told me that the computer showed my check had been processed on the 17th of April and I would receive it in approx. 4 days. Of course I did not. Yesterday I spoke to Sue in Accounting who said I don't know why someone told you your check had been processed because we will process it in two weeks. This is the scenario I have dealt with from the beginning with Ashro. I think a prerequisite for working for this company is how convincingly one can lie to the customer. They had no problem cashing my check back in April and using my money, but for some reason they can't send me my refund. I am hesitant to say that they "stole" my money, but what does it look like?

Comments
United States
Products & Services





Comments

Sort by: Date | Rating

I am with you. I ordered a wig from ASHRO in January and unfortunately it was too small, so I returned it. I was told that I went over the 30 time limit and could only get a store credit. I was cool with that. I sent the wig back and after about a month, they returned it to me and said that I violated their return policy. I never wore the wig. It was too small for my head. I tried it on, then put it back in the box. All of the original tags are in tack, etc. I called customer service and got someone who didn't know a thing. She told me to call back the next day and maybe someone else could answer my questions.

Why have customer service if you can't provide customer service. This company is definitely on my black list.

Ginny in AZ

I am so glad I found this site it confirms my disgust with ASHRO. I ordered an outfit that stated to dry clean only. When sent to the cleaners the dye ran. ASHRO played around with sending me return labels and now wants me to pay finance and/or interest charges for the time the item was in my possession. I plan on writing the WI Attorney General's office.

I agree with both of you. Ashro must be a scam company because my grandmother had the same problem. She ordered a wig and it was too small. She tried to return it and they wanted to hit her up for fees, restocking fees, late fees, cleaning fees, you name it and by the time it was all over, she paid more in fees than she did for the bad wig that she actually returned! Ashro is a scam and NO ONE should purchase from them. Now she is getting the run around from every department that she has attempted to speak to.

I received their catalog and thought many of the items beautiful, but after reading this I will not order. I am also interested in knowing something...do you have to be "ethnic" or Afican American to order from this company? I am a white female that does not understand why a magazine for clothes, jewelry, ect is geared strictly towards a certain racial group. Would the ethnic population not feel a source of predudice should a catolog for clothing be targeted only for the white race!! This is what devides us...black or white, women all have the same bodies and like to choose a variation in clothing design.

I don't agree with any of the above statements. ASHRO is a great company! I have never had any problems! The reason there are fees associated with wigs are they don't want people wearing them around and returning them. Would you want a wig that has someone elses hair and dirt in it?!?!?

Also to the woman who thinks it's odd to have a company devoted to black women. First off, I am white. I work in the fashion industry, with sizing and all that. And yes! Black women's bodies are differnt then (most) white girls. They have to add more room in the shoudlers and in the behind.

I'm so UNHAPPY with the way things were handled with this company!! I ordered (2) items received one and the second was on back order. I was billed for both items! I never seen a company bill you for merchandise not received! I paid for the first item. I cancelled it TWICE on line but received the item anyway. The invoice said, due date was Jan. 31st you received the payment on 1-31-2011 for the full amount then I receive another statement on 2/10/2011 for a late fee of $11.00!! and the statement say's due on 1-31-2011 So this is already late??? What kind of way is this to do business. I called and couldn't get this resolved. I'm thinking are you kidding me! I cancelled this 2'nd item on line twice and yet paid for it and now a late fee!!! If this is how they handle customers I will not be doing any more business with this company. And their customer service staff was no help at all they did nothing to correct this. STAY AWAY FROM ASHRO!
Amaryah

ASHRO: This business is not a BBB Accredited Business.
BBB processed a total of 508 complaint(s) about this business in the last 36 months.

These complaints concerned:

15 regarding Advertising Issues
208 regarding Billing or Collection Issues
13 regarding Contract Disputes
65 regarding Customer Services Issues
26 regarding Delivery Issues
31 regarding Product Issues
68 regarding Refund Or Exchange Issues
49 regarding Selling Practices
26 regarding Service Issues
DO NOT DO BUSINESS WITH THEM.

I have recently ordered 3 items. One for me and the other 2 for my daughter. My daughter has not received her items and now I can't seem to get in contact with a human voice. Every time I enter my order number to tell Ashro about the status of my package they keep saying, "This order has no delays. Goodbye!" UGGGHHH! I'm sure I won't be able to contain my displeasure when I do finally speak to an actual human. So here is my personal warning. NEVER DO BUSINESS WITH ASHRO OR ANY OF THEIR SISTER COMPANIES!!!

I thought I was being treated badly when it came to getting my refund but now I see I am not alone. I sent back a dress which they have acknowledged receiving a week ago but still have not had the credit returned to my card. On top of that, I had to PAY to return the dress. I will not do business with them anymore even though the clothes look really nice in the catelog. The merchandise is not of the quality you would expect for the prices you pay and if there is a reason to return, its all coming out of your pocket. Hopefully I will get my refund soon.

To the woman who thinks it is odd to have a company directed towards black women, white women tend to have wide flat rears and flat muscle tone and rounded shoulders, where black women have more tone and need more room in their clothes. If you are lucky to have a naturally fuller bottom the pants will fit better or you can wear the artificial buns that have been on the market for ages. Also, without saying it, stores and everything else use white people as the standard. Most magazines, catalogues, and even TV fail to feature Black women at all or so seldom. Of course any woman can order any item from ASHRO and more power to you for "acting" outside the box. Good square shoulders with toned deltoids and upper arms can be improved by proper diet-calcium, vitamin D, posture, exercise, and avoiding starvation diets that give you that humped look or old lady caved in wasted look in later years.I disagree with the term ethnic, since everyone has an ethnicity, but that is the term the majority fashion industry coined a long time ago to refer to anyone who wasn't white. I like ASHRO (except for most of the church-like outfits-not my cup of tea) and have had excellent customer service so far. Some people do not bother to follow return instructions and you have to realize that companies can lose a lot of money accepting returns that have to be cleaned up, re-packaged or counted as a loss when passed through a customer's hands. My daughter works high- end retail and the stories she tells about what some customers try to pull off makes me shake my head. They take back a lot of returns. That is why their mark-up is so high. Someone has to pay for the losses.

My mother purchased some items and recovers them. One was the wrong size. She sent it back and has been treated like a dog. I wouldn't recommend anyone do buisness with these criminals!!! They try anything to get of giving a refund. It was taken out only to see size. The RUDE person she talked to said it had a snag in it and must have been worn. It hasn't been worn! Now they have the balls to add a $20 late charge?!?

to the woman who complains about a magazine geared to black women-all magazines are geared towards white women. most show only white women or extremely few recognizable brown-skinned women. TV shows have only white women leads and you have never complained that. black women are rarely on TV or movies or in groups of people that are shown. black actors are always the first to be killed while the white woman always survives and everyone helps her or makes sure she is safe. Watch the next show . White women are always the basis for what is beautiful sexy or attractive in this bigoted society. In general, not always and there are many types of black or brown women in the world-but white women have flat wide square behinds that sag as they age, rounded shoulders that bend in with a forward head and a lack of curvature in the lower back so they do not stand straight and their backs round under too. White women also have less muscle tone and therefore have flat muscles and since white women age 15-20 years earlier than women of color and more aggressively in terms of wrinkles, jowls, sagging, spotting, osteoporosis, and loss of what little muscle mass they have, clothes fit differently. And for celebrities who keep themselves anorexic and skeletal, unlike the majority (2/3)of regular white women, the celebrities look more like boys than women since they have no curves and fill their bodies with poison and have so much plastic surgery to try to stay younger looking. We also have a need for more shades of foundation that recognizes the vast palette of colors beautiful women of color require. Our skin color is the ultimate accessory and we need to highlight that God-given gift.

By the way, I have never had any problems with Ashro. Read the instructions and do not expect the company to pay for errors. It costs all of us.

The comments to the woman about how to fix the shoulders..rear and face etc was extremely unnecessary! Not all black women have round bottoms...kit comes flat and wide in this race as well. Although most clothing is geared towards white womens bodiesshe was correct when she said it devides us...the comments made by you was a perfect example of that! She asked a question and made a statement and in turn you blew her out of the water why? We have the right to sit in the front of the bus now..why did her cmment anger you so much? Ummm. God bless you.

Wow!!! Enough said. Glad I did my home work before ordering.



Videos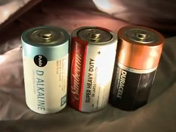 Latest Groups
Today's Mess-Up Photo