Share with Others
Recently Discussed Complaints
Consumer Tips & Tricks
Latest News & Stories
Latest Questions
ANC, Kansas City, Missouri Complaints & Reviews - SCAM LETTER

ANC Contacts & Informations

ANC

SCAM LETTER

Complaint Rating:

Contact information:
ANC


P.O. BOX 2905,KANSAS CITY,KS 66110-2905




Kansas City

,

Missouri




United States




HELLO, MY NAME IS RANDALL PUGH, AND I JUST RECEIVED THIS LETTER IN THE MAIL FROM ANC.I HAVEN'T SENT NO MONEY AND SOMETHING TOLD ME TO CHECK INTO IT BEFORE I SEND ANYTHING.I WAS RIGHT, IT SEEMS LIKE A SCAM, AND IT IS A SCAM.I WAS LEAD TO FILE AN COMPLAINT ON THEM, EVEN THOUGH THIS IS MY FIRST TIME GETTING A LETTER FROM THEM.I HOPE THESE PEOPLE GET CAUGHT AND PUT BEHIND BARS FOR SUCH A PRANK.THANK YOU RANDALL C PUGH

Comments
United States
Sweepstakes





Comments

Sort by: Date | Rating

I am also glad to look it up online.. Thank you Randall C. Pugh. I told my Mother not to send this company no money because it is scam & my son also agreed with me. Anne from Oswegoland, Il.

someone should send it back full of some flesh-eating virus or something...then they can know what it feels like. It is a shame that in these tough economic times when people are so desperate for a hand up that these people feel the need to take advantage of them. It makes me sick and I hope that who ever is behind this gets what is coming to them...Karma will get them.

My Name is Johnathan L. From Phoenix AZ, I have had five spine surgeries and I got this letter today on March 11th, 2011 and I thought praise be to God because I needed the money, I only live on $700.00 a month disablility. I looked on the sites and found it was a scam, I pray they go to hell. Scaming the disabled wow they are great people, they belong in the hell I am in!!!

Please try to find them and put them in jail. They don't have mercy and they are a disgrace for us.

The best thing to do is to take the whole letter to your local Post Office & ask for the person who handles Mail Fraud cases & then give them the letter. I do believe it is considered Interstate Mail Fraud which makes it a Federal case against ANC & their subsidiarity Next-Gen! Jail would be to kind a place for such con men as these!
J from FL Always check to see if its a scam before you act on any offer like unto this.

I'm Renee, from Hazelton, PA and I went and sent the letter back WITHOUT the money
they requested, because I thought it was optional...it says "a purchase is not necessary"...
but now I see that there is no date for this drawing...what a sad thing to do to people in a
desperate economy, especially to those of us who live on disability. It makes it very hard
to hope and very easy to feel like a fool. Can they be sued for mental duress to the disabled and elderly??? I'm going to try to find out and get back with you if this CAN be done...maybe it will truly put an end to this type of business and the people who work for them if they really had to pay for their words...if I had to, I'll take payments!!!

Got the letter today and I will take it to the post office. Apparently, they're pretty clever because they're still "in business" after two years!

Why Doesn't Anybody Drive Over To These P.O.Boxes And Kill These People When They Open The Box Or Follow Them To Their Destination And Kill The Whole Clan?

I just received this letter OFFICIAL MAIL DELIVERY, that I had won $ 2, 000, 000.00 if I accepted $66, 667.00 per year or $1, 250, 000.00 lump sum. I almost sent the $11.89 thinking what the hey is $12. but the more I thought I remembered a scam when I had a car on e-bay and thought ok another scam. I don't want any one killed but the FBI should go to these POBoxes and arrest the SOB's.

Hi I just got a mail delivery for PCH sweepstakes saying to send $12.99 to process. PCH Will NEVER ask for monies on something you won from them. Glad I checked it first..



Videos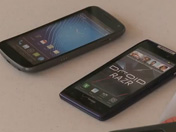 Latest Groups
Today's Mess-Up Photo