Share with Others
Recently Discussed Complaints
Consumer Tips & Tricks
Latest News & Stories
Latest Questions



Comments

Sort by: Date | Rating

AIG retirement sucks! I've been calling them for months to get my contributions back. Everytime I called, I was told to wait for the district advisor to contact me regarding the enrollment application form, and it never happened! I myself emailed/left messages for the district advisor as well, and I never heard back! It has been an extremely frustrating experience. I am wondering where I can send a complian letter...

Oh, Yes.. I have beeb dealing with AIG retirement service and they are really really bad. I mean.. Here is my story to share with you. I worked for the company that offered 403K and I had the aig retirement account for about 6 years. Then, I moved to another company that offers 401K, which does not allow to take 403 plan. So, I wanted to change the company to roll-over the 403 plan to traditional IRA with the American Funds, which I had the educational funds for my son. I have been working on over four months to get the just right form to sign to release the fund to roll-over. They asked me to get the nortorized signature from the spouse on the form and then asked me to obtain the release signature from the former employer and on and on. When I first asked about 4 months ago, they did not even bother to contact me or tell me the instruction how to proceed. Meantime, they killed the all the time and dragged the process and then send me the form ( the right form) after two months. After I sent out the sponse's notorized signature on the form, they took another two weeks to resend me back by stating that I have to get the former employers' releasing signature. I already told them that I don't have any existing loans against 403 plan and I quit that job a year ago.. can you believe this shit? They are really bad. I met my former employer yesterday and they told me that they don't deal with AIG company anymore because they sucks to suppor the customers's need. On the top of that, my former broker did not communicate to update with American Funds, who trustsed AIG to open the educaitonal funds about my updated address for the past TWO YEARS. I cannot trust the business relationships with AIG. They dragged to release my funds and would not facilitate the process that I need. I hope that more people can put their experience in this ad and we should voice our opinons here. They are really bad.

JP...I agree with you, from what I have had experienced as financial advisor, my clients have only had problems with AIG Retirement & AIG SunAmerica Mutual Funds, they create headaches for everyone. I would definitely rollover your old 403(k) into a traditional IRA, since you no longer work for that company. I love American Funds and also Franklin Templeton. Good luck JP!

Chris

I am currently having a problem with AIG retirement. My school district wired my sick pay money on Dec 30th to VALIC with the intent that it was added to my 403b. As of today, Feb 19th, it is still not in my account. I keep being told that VALIC has the money, but my application to have it deposited is still being processed...in the meantime, they have it in a Money Market I fund and it is less money than the original amt wired. No one will give me answers so I have now submitted my complaint to the Federal Reserve.

AIG Valic not only seems to have no relationship with their individual representatives, but also does not update their files with the most recent name that can signature your release to obtain your money. They then nail you with a 20%-40% fee for withdrawing early so you lise 1/3 to 1/2 of your retirement. I am getting my money out of there and then reporting them to better business bureau. DO NOT DO BUSINESS WITH AIG VALIC!!!

My story as to why anyone who really cares to protect their retirement better take some control of it and TAKE IT AWAY FROM VALIC!

Did two online transactions that never went through. Am holding transfer printouts. They were researching this 1.5 months ago! Of course I never heard a thing. One month ago I requested transfer paperwork to move all of my retirement assets away from VALIC. I never received them after calling and even having it confirmed that they were being sent! This organization is unbelievably incompetent. Today I spoke with a supervisor and she informed me that they had never been sent. So, now she is FAXing them. Why do you think they would not FAX them when I asked previously? I believe they will hold the funds as long as possible before permitting them to be transferred out.

Oh, and why do you think I made the decision to move out of VALIC in the first place? About two years ago, I called my VALIC representative to see why I had not heard anything from him in a while after he had directed my Fiance and myself into certain investment vehicles that we were supposed to adjust periodically. What a surprise--he had quit four months previously and we were never notified by VALIC! So, when I called VALIC, they did not even know they had our accounts!

Then, just recently, our new local representative (in Hawaii) could not answer a basic question for me and informed me that she would not call the national VALIC office to find out the information for me because she would have to wake up early in the morning to do so and she had kids to send off to school. So, I asked her why she couldn't wake up an hour earlier to do this as I am her client! I ended up waking up at 5 AM and making the call myself. (Oh, and did I tell you that my holdings have not made a cent of profit since 9-11, but rather are still at 40% of their original value. However, every quarter, the company removes the fees to pay the people who are supposedly the representatives that work for me, the client.) So I called to ask a very easy question about warning statements on the VALIC website and it took a supervisor 1/2 hour to figure out what the website actually meant! And when we were done speaking, it was my opinion that she nor her boss understood anything about their own regulations posted on the VALIC website.

To avoid any possible headaches in the future, DO NOT DO ANY BUSINESS WITH AIG VALIC!

They make it virtually impossible for prompt and timely distributions, transfers and/or rollovers to occur from VALIC accounts. They will not post the necessary forms on their website for clients to print out and send in, so when you call, their "customer service" personnel is rude and incompetent, and will treat you like a criminal after they've had you on hold for ten minutes. They will stall for weeks, and sometimes months, until sending you the so-called "correct" necessary form, and then will not honor your requests for timely transfer, distribution, and/or rollover. They have a hard time hiring and maintaining representatives, who will not contact you periodically to meet and review your accounts, and who never seem to return phone calls for service. Above all else, they are massively overpriced and expensive to hold in comparison to similar companies' products. Why do business with a company like this?

AIG VALIC is a terrible, miserable company that needs a thorough auditing and then a complete shut down.

I have been trying for a year to withdraw 401K money from VALIC in Amarillo, Texas. They tell me to send one document. After I send that, they say and, oh, they need this other document. They didn't like how I signed my name. After I resent the request, they said well, oh, you can't reuse a request that has already been processed. There is no end! I'm going to run an ad asking that people who have had trouble getting their money from VALIC please contact me. Maybe some lawyer would be interested. VALIC said they are regulated by the insurance commission. I asked because I need to file a complaint. They are trying to keep my money and I guess they think I will give up. One of their tactics is to try to get you to hang up on them, which I haven't done. It is maddening! They are horrible and shouldn't even exist.

I have two 401k's and a 403b with differnet companies. Valic managed my 403b. I use the word "managed" very loosely because that fund's growth was negative in the 6 years I had it. Grant it that it was a rough time for every retirment fund, but my other two funds did as well as expected. One of those 401k accounts was not even "managed" -- I neglected it and it still out performed my Valic account with ease. Get your money out of Valic ASAP. Don't waste your potential earnings with Valic. Also, during that time I had 3 Valic Financial Advisors: One was very good, the other two were completely useless -- never answered the phone and never returned calls. RonG

I am having a very difficult time getting a loan against my 403b with Valic. I call every day and speak to a different customer service person which tells me my check will be mailed the following day. I'm being told each time, every time I call, everything is in order & expect your check to mailed the following day. Still no check, and I will call back again tomorrow, and the next, next...etc. What a terrible decision I made putting my money with Valic!! Hard lesson to learn If anyone is thinking of allowing Valic to manage their money, please re-consider your decision!!! I need to know how to get my funds transferred to another company!! asap I need help before my investment is completely gone from being mis-managed by Valic.

AIG Valic stole my money, I paid for my loan but never posted and called them hundred times they kept saying we never received the payment, but i paid by electronic on line payment from my checking, it was posted on my statement 2 months ago, but Valic insisted they never received. I called my bank and they told me that it was already paid. So please careful if you have to borrow money out from your valic account and make payment to them, MAKE SURE YOU CHECK YOUR STATEMENT.

If you have a safe choice, put your money SOMEPLACE ELSE!!! These folks are INCOMPETENT IDIOTS. I requested a small distribution from my retirement account about 10 days ago. In order to get it quickly, I requested an electronic transfer. On the distribution request form that I faxed to them, I had written my bank's (PNC) routing number and my account number...AND I included a voided check that also contained the correct information. I called last week (I think it was Friday), and the representative ASSURED me that the funds left my account on Wednesday, the 21st, and that it was PNC's fault that I didn't have my money. I called PNC, and they spent about 20 minutes trying to find my money. They told me that they had NO record of receiving anything from VALIC. This weekend was Memorial Day weekend and VALIC was closed, but first thing this morning (Tuesday) I called them. They told me that the money was sent to Bank of America last Wednesday. Bank of America?????? I don't have an account at Bank of America! They then told me that it would take a day or two to get my money back from Bank of America and to send it to the correct bank. In the meantime, drafts have come through the PNC account that was supposed to have the distribution in it, and I now have close to $200 in overdraft fees. I spoke to a supervisor at VALIC and told him that I want my money TODAY. He doesn't think that they can do that, but he's going to "get back to me." We'll see what happens. It takes a MILLISECOND to transfer money electronically, but these idiots can't fix their screw-up in a few hours???

There are way better companies out there such as Nationwide, who I never had a problem with. With Valic I left my company and asked for a withdrawal of my money and I still yet to get a check. They keep telling me I have to wait before they can re-send a new check. I will never use them again.

Valic has put me through so much.
I am having that problem with Annuity Valic with stalling until the maturity date and grace period expires; refuses to honor the contract, and withheld a large sum of money as penalty for late withdrawal. I have tried every thing, yet Valic refuses to refund me that money.
I reported the company (Valic) to The Better Business Bureau, the Federal Trade Commission, and the Bureau of Financial Regulation, and I am checking to see what other department I can report that company to. This is important to file complaints, because when a class action law suit is filed against that company for deceptive practices, you will be included and can get a check from the lawyers handling the lawsuit, and believe sometimes it is a large check.

I am so glad I found this site! I too have been trying to rollover my Valic account that II had when employed by a different school system to Lincoln Financial which is offered by my current school system since APRIL! The Lincoln Financial representative and myself have completed all the necessary paperwork back in April and my funds have still not been transferred. Yesterday, Valic informed me that I needed to fill out a lot more paperwork for them. It is almost August and I really do not have time to be running around to my former employer getting signatures and then getting a signature guarantee from my bank, etc. I have had my money in Valic for 19 years and now they are being a royal pain in my butt!



Videos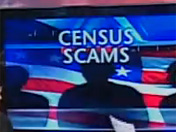 Latest Groups
Today's Mess-Up Photo