Share with Others
Recently Discussed Complaints
Consumer Tips & Tricks
Latest News & Stories
Latest Questions
42ND St Photo Complaints & Reviews - Bad service

42ND St Photo Contacts & Informations

42ND St Photo

Bad service

Complaint Rating:

This is a rock solid honest company to deal with, absolutely no worries. No nonsense straight forward sales approach, no hustle. (Ask for Elliot) Prices are more than competitive and most importantly they do what they promise! I did my research, knew what I wanted, explained to them why I was purchasing the Nikon D300 and a Nikon CoolPix P80. I received them both in three days as promised.
Thanks Elliot and thank you 42nd St.Photo.

Comments
United States
Products & Services

More 42ND St Photo complaints






Comments

Sort by: Date | Rating

This is a rock solid honest company to deal with, absolutely no worries. No nonsense straight forward sales approach, no hustle. (Ask for Elliot) Prices are more than competitive and most importantly they do what they promise! I did my research, knew what I wanted, explained to them why I was purchasing the Nikon D300 and a Nikon CoolPix P80. I received them both in three days as promised.
Thanks Elliot and thank you 42nd St.Photo.

This is a true con-job type of shops that should b avoided at all cost.
They like to cheat u by selling tha main items at normal price but charge
arms n legs for accessories. I was conned to pay 170 dollar for a lousy 3 filters
that cost 25 dollars at max, that's after I spend 2000 bucks on lense and camera
on one shot. When I realized n asked for refund, they said I can only xchange
So they gimme lousy 16gb sd cards- this normally cots 50bucks top but I
Ended up paying much more. Avoid at all costs, all the positive comments
No doubt were written by themselves. I just hope they go bankrupt soon and all
the low life storekeepers cum conman, lose therir jobs soon

totally agree - my friend experienced the exact same thing that happened to you n regretted it till date!

This is interesting -- two reviews by two different user names, but the text is *IDENTICAL*!!! RED FLAGS!! These are scam artists trying to puff up their ratings. No serious company would ever do this.

Check the other comment against 42photo -- by a different author, yet EXACTLY THE SAME TEXT!! even thanking Elliot. LOL. Such a scam, fake comment reports to puff you your web site/store. No respectable company does this.

Hi, just had the same experience with 42nd street photo and wished I would have read this webpage prior to the store visit. Prices in their online shop seemed okay, so I bought a lens and filter kit directly at the store. Later on I found out that the lens provided was a cheaper version of the one we discussed. I paid three times the amount of the actual product value and so far no response from the sales person which I contacted by phone and email several times.

Ordered a camera from them, three days later it hadn't shipped so i called and asked why. They said they needed to confirm my information before shipping, i also got an annoying sales pitch and a bad attitude when i said no.
One week later i call and they claim the camera is on back order and they don't know when they will get more...the camera is still listed on their website.

Hopefully the refund will come through

I agree...they called me to sell something and when I said no...they seem to have delayed the shipment of the product...

42 photo is the biggest scam store you could ever deal with. Bait and switch is their modus operandi. They shove the orders down your throat and have so many ways to close this scam deal such as a 25pct return policy. Do not do business with this joint. Also, if you pay with credit card, use your dispute rights to stop payments.

Do you mean 42ns SCAM Photo ? This company has no morals o ethics to be in business. They should be investigated and closed. They are SCAM Pros. Here is what the do.
Adverse the lowest price and once the order is placed, they will call you to charge you more by offering things you don't even need. They will tell you the battery will only last 30 minutes and you need to buy the 5 hour battery. They will scam you by adding warranty..etc
If you want to return the product, they claim there is a 25pct retune charge. This return policy is listed in the very bottom of the web site, which is cleverly posted between several white pages so customers cannot get to read the ridiculous policy.
For every shopper that has been scammed, remember you credit card offers protection by opening an investigation against the charges. Pass on the word do not shop at 42 nd SCAM Photo !!!

These crooks charged my paypal the $701 for my order and then called to "confirm" my shipment and up sold me to $841 -- and then charged my Paypal account another full $841 more but didn't remove the initial $701. Paypal basically said tough luck and to take it up with the 42nd scammers. My email to 42nd has gone unanswered. Avoid that site!!!

Horrible company. I was expecting the upsale so I was braced, but the sales guy actually threatened me on the phone. Said I was being rude when I refused to buy a different filter for a $2200 camera lens then badgered over the warranty then became more hostile when I declined staing he would cancel my order since I was being so rude to him, refused to give me this name, threatened me if I left a bad review about him stating he would cause problems for me then said he would call my place of work to complain about me ( I laughed since I own the company). I asked him to cancel my order which he supposedly did as I suffered for 15 more minutes listening to him. Whatever a respectful company charges over 42nd Photo is worth every penny not to have to deal with their BS.

they will sell you a gray market product and lie about it being an actual manufacture warranted item, the SD cards they sell are way over priced and cheap knockoffs, the filter lens are cheap and if you search the Internet for that brand you will find a web sites and check the html page you will see its the same as 42 street photo.

This is one of many low rent photography shops. Sadly it seems to be the norm these day with the online to good to be true retailers, you have to do your homework visit the manufactures websites. view their authorized dealer list, if it's not listed rest assured the said item is ether a overstock (not a bad thing if it carries the manufactures warranty) or whats called a "Gray Market" product that was met for overseas retail but finds its way back here. and if you have a problem you are out of luck manufacturer warranty wise. not to mention quality of said item. The effort these company's go to to hide there performance is staggering, but moderated web forums that cater to photographers are a first line defense in flushing out these hucksters and snake oil salesman. As for the rude or demeaning high pressure sales simply hang up and shop else where, This is our hard earned money that's at stake and we can and will fight back. so get involved join a good forum, be informed, take the time, DO YOUR HOMEWORK!.

Internet purchasing experience is the worst. 42nd street Photo will not fulfill your order until a sales representative will call you back. I was unable to get in contact with the sales representative that called me back over 4 days. I left messages and called repeatedly. If you do connect with internet support, they will try redirect you back the assigned sales representative.

They claim there is 'missing information' on the order form. That's a Crock! The internet form should not populate if the information is missing. Also, I took an image of the order form - there is nothing missing!

They lie to upsell you with garbage like outrageously priced batteries -- some of the batteries they sell on their site were clone batteries for $50 -- compared to $35 for OEM batteries at Amazon or $15 for clone batteries.

After 10 days, I never did get a hold of a representative. My Credit Card was Billed!

Also - notice that their return policy requires a 20% restocking fee.



Videos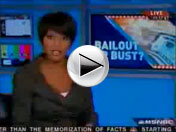 Latest Groups
Today's Mess-Up Photo