Planet Beach Complaints & Reviews
Sort by: Date | Popularity
They charged my credit card for a $100 double the monthly cost 2 weeks after the payments are due, they did not freeze my membership in nov 2013 like I ask them they have new girls like 5 in one month the girl didn't do her job right all I new Is I thought it was frozen now they just now took it apond them selfs to take dec, and jan, out on the 20 th they have no idea what the hell they are doing they arnt on the same page I tried to cancell and they told me I can't there is no head corp # to call u just have to put up with a bunch of air head b*****s who think they no what there...
On Friday 6/8 I entered planet beach to tan. I was put In a bed with more than 3 bulbs out. I told the women. She said sorry, but did not offer compensation. On Sunday I entered the spa and was told sorry my computers are down. I then told the women what had happened on Friday and that I live more than half hour away. She did not offer compensation. I've had to pay for services elsewhere. This mean I am paying double because of their negligence. I am very upset and would to be compensated for services paid for. I would also like my contract broke. Thank you! Lisa pepper 518-982-6951
Being 22 wks pregnant I decided to try Mystic Tan. I joined 4 wks ago. Two weeks after I joined, paying a deposit and a months charge I received a letter that the location was closing. I literally tanned twice. So I decide to go in for my 3rd session and guess what? They don't even have the ability to allow me to use the spray that I prefer because they are "all out". And when I complain the clerks response is that mystic tan usually costs 40 bucks a session. I look at their corporate website to write a letter of complaint and there is NO CONTACT information. No email address, no physical...
I was talked into a "Planet Beach" membership. At first the electronic spa concept sounded like a great deal and good idea. Every time I would go to the spa to use my services, I would be approached very persistently to buy products, sometimes I would try something (which never worked) and sometimes I would decline. As time went on I used my membership less and less. I felt the services and machines were poor quality and doing more harm than good. I also did not like the pressure that the girls were giving me to buy products. I stopped going altogether but continued paying the 59 dollar a...
I want to share my experience as a Planet Beach Franchisee so anyone out there considering Planet Beach as an investment can make an informed decision. The entire experience was very costly and draining and ALL the promised support consisted of a few phone calls where franchisees we subjected to hours of the same big business babble from a highly overpaid consultant who came from the fitness/gym industry. All theory; NO substance!! And certainly no national marketing!! Problems started pretty early on. We signed on with Planet Beach because at the time they were promoting the Contempo Spa concept...
Late February my friends and I went to Planet Beach in Roseville with a 'free day pass' to try out the spa. We all liked the products and were ready to sign up for the membership by the end of the day. We signed a contract stating that there would be an automatic charge on our credit cards of 79.99 starting March 1st. The only charge that was supposed to go through that day was the products we had purchased that day. We were told we did not need to stay while the employee charged our credit cards, this was our mistake. Within 2 days we were all charged 79.99 plus the price of the...
Recently Discussed Complaints
Consumer Tips & Tricks
Worst rating
Subjects of Wide Speculation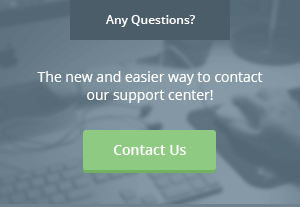 Latest News & Stories
Stay Away
Latest Questions
Latest Groups
Today's Mess-Up Photo