Ebates Complaints & Reviews
Sort by: Date | Popularity
I have been a customer of Ebates from September, 2011. I have a numerous issues with my cash backs. Everytime the cash back is more than a $1 or $2, I can not get it back for different reasons. There is latest scam that I going through. I have made a purchase "In the swim" store in the amount of $1065.30. The Ebates promiced 6% cash back on this purchase. Month later I still can not get back the money. That is what Ebates replied to me: "Thank you for your patience while we looked into this matter for you. Unfortunately, it has been determined by In The Swim that this order was placed in a manner...
ebates scams people. i have been using it for years now. i noticed they dont credit me for everything . but this time they have a member get member referral program so i referred my colleagues and when i reached a certain amount ($300)they just deactivated my account automatically and told me to call them as they wont entertain any questions thru email and told me to call Caleb and gave me his number and office hours. called Caleb more than 10 times during his office hours on different days and times and Caleb never picks up the phone! left several messages on their answering machine–...
I bought an item from Dyson thru the Ebates web site. It said free shipping. Dyson charged me shipping but I assumed Ebates would make it right. Wrong. 4 emails later and nothing. They have changed the offer on Ebates, too. Don't assume Ebates customer service will honor the coupons/offers they present on their web site.
Back in February of last year I received email from Ebates promoting sale event at Circuit City and promising a rebate in the amount of $10 for a purchase there. I did make an online purchase in the amount of $40.65 and so rightfully was expecting Ebates to honor its promise (and obligation). However, it did nothing of a kind and 3 my emails to it were not even replied.
Recently Discussed Complaints
Consumer Tips & Tricks
Worst rating
Subjects of Wide Speculation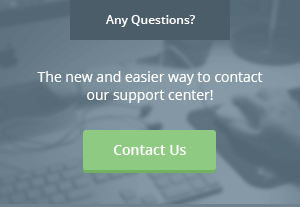 Latest News & Stories
Stay Away
Latest Questions
Latest Groups
Today's Mess-Up Photo