1ink.com Complaints & Reviews
Sort by: Date | Popularity
On Dec. 14th, I ordered 2/12 packages of cartridge for my canon computer. My credit card was charged $129.96. My order was never received. The order # is 4820957, UPS tracking #1Z3Y56050379975732. I called 1ink.com and was told the order was returned and would be resent out. Why is this order still undelivered, it's been over a month. Checking UPS I was given a return to sender message and some address on Kingston and Bergen. I'm sorry, but I didn't quite understand this added information on UPS's information site.
ordered 5 black inks, and 2 colored. Working on project, warning post said replace colored ink. I thought no problem I have some on hand. When I opened package red ink was everywhere. Ink cartridge did not work. I called number provided, no one there on Saturday. I guess they feel no one works on Saturday. Now I am off to Staples, they work on Saturday. I will spend the extra money to ensure I have a product that works when I need it.
This site is horrible. I ordered 950XL ink from them and it jammed up my printer. It would not recognize the ink cartridge when it was brand new. I ended up spending many hours trying to fix this issue, finally having to replace all ink cartridges. it now has recognized them, but now the alignment is off. Now I am stuck spending even more hours trying to fix it. My printer is fairly new and it is not the printer. The company will not do anything but refund the money, but I have to pay to ship it back. The least they could do is to pay to ship it back. I am the one stuck with a heardache and probably permanently messed up printer. Pay the xtra money for name barand product. They are terrible.
I have used this site for ink a number of times. They have great prices but only about 30% of what you get can be used. Once, after going through a number of cartridges that my printer wouldn't recognize I called and they were great and sent me out 3 replacements. Their site says to return the defective ones but they said I didn't have to so I threw them away. Recently I uncapped a new black cartridge and ink poured out all over my oriental rug. The cartridge continued to drip ink so I threw it away. Now I have a ruined rug and when I called them they refused to replace because I didn't keep it. Won't use them again.
I had purchased 4 901XL replacements cartridges fro 1ink.com, 2 worked ok but not great, the 3rd and 4th cartridges did not print at all. After insisting they refund my money they gave me a return Authorization #. I send the two cartridges back to them and never heard back. I called today and gave them the Return Auth. # and they said both returned cartridges were empty and therefore they were doing nothing. I had cut the plastic bags off them prior to use. I recommend not using them.
In January I purchased a big supply of ink from this company saying the product was equal to Cannon Pixma Inks. I recently replaced three of the cartridges, Yellow, Cayan & Magenta. The printer prints out a very poor copy regarding the color of the item and is unusable when doing photos or copies of art work. I checked the website and the product is not returnable after 180 days. Now I'm stuck with 12 pks of Ink at a cost of 90 or so dollars. This did not save me any money, as stated and I've returned to original Cannon Product. DO NOT DEAL WITH THIS COMPANY.
Bought brother compatible ink cartridges for fax/printer MFC-440CN and they leak badly. i was careful in handling though all the ones installed have leaked. I have to call this monday for rma and will report back on how they respond. What a mess and and hassle as ink is very hard to remove...
Recently Discussed Complaints
Consumer Tips & Tricks
Worst rating
Subjects of Wide Speculation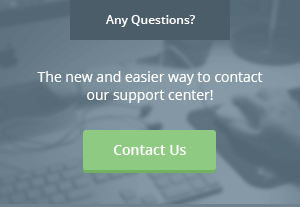 Latest News & Stories
Stay Away
Latest Questions
Latest Groups
Today's Mess-Up Photo