ABCmouse.com / Age of Learning

Age of Learning, Inc.

101 N Brand Blvd Fl 8
Glendale
California
United States - CA91203-2639

Customer Care
ABCmouse.com / Age of Learning Complaints & Reviews
3 years ago I registered on the website www.abcmouse.com. I used it within 2 years and have paid for the subscription. However, I decided not to elongate the term and there was a problem with the entrance to my profile. But the company automatically continued subscription and they took...
I set up a free trial in September, and canceled it 3 days in. A month later they charged me. The only way to contact them that I could find initially was an email that no one responded to. I finally found the number for the parent company they gave me a number 800-633-3331 option 4. When...
This company makes it so difficult to cancel. Don't sign up! I emailed many times with cancelation requests, however their cancelation directions didn't provided accurate steps. I ended up paying for several months worths of subscription that we didn't use only because I couldn't figure out how to cancel.
I subscribed for the website www.abcmouse.com in order to get some points, but no one warned me that I would need to pay for it. They started to take money from my account. I noticed it only after 3 weeks, when they stole rather large sum from me. I tried to cancel it, but these scammer...
I cancelled my membership in December 2014. I was charged again that month. I then called the number provided on the website to confirm my cancellation. I received a notice today, May 26th 2015, that I was again charged. After reviewing my bank statements, I discovered that I have been...
I signed up for the free 30 day trial period offered by ABCMouse. I signed up on March 29, 2015. I could not cancel before the first ten days. That time has passed and I want to cancel the 'free trial'!! I downloaded it from the ITunes App Store and there is NO place to cancel!!...
ABC Mouse says that there is a 30-day trial and that a full refund will be forthcoming if not satisfied - I paid for a one-year subscription. After only two (2) weeks I notified them that I want to cancel - it was not appropriate content for my 2-year-old grand daughter. Good luck - no...
I had taken out the one month $.01 trial subscription for my granddaughter. Before the end of the trial period I had cancelled the subscription. When I noticed a charge on my paypal account that I couldn't identify it was them. They had charged membership charges for March, April, and...
Company will not give any notification of upcoming charges. They will Not give any refunds back to consumers even a day after charges were made. When signing up I was never told that they would automatically charge me every year, I hardly used site on initial subscription, was shocked to...
Not what they advertise, it's not a productive or professional early learning internet program, and parents have to pay too much for their online services..
Recently Discussed Complaints
Consumer Tips & Tricks
Worst rating
Subjects of Wide Speculation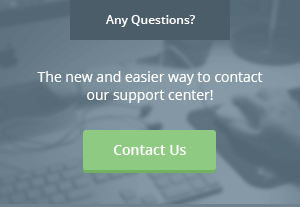 Latest News & Stories
Stay Away
Latest Questions
Latest Groups
Today's Mess-Up Photo