Zepo Technologies complaints
7
Newest Zepo Technologies reviews & complaints
zepo courier
Zepo Technologies is a courier aggregator. Ethnic Collage, an e-commerce site has taken their logistics services for delivering our products to our customers and collecting the cash on delivery amount from the customers on behalf of Ethnic Collage. Zepo then remits the amount to the account of Ethnic Collage twice a month - first and third week of each month. They missed the remittance on two due dates - Sep 15, 2019 and Oct 8, 2019. We have been trying to contact Zepo Technologies but they are responding for the past 1.5 months. The total remittance until Oct 8 amounts to Rs. 74340. If by chance, someone from customer service answers our calls, they promise that the amount will be remitted by end of day. But, it's been 1.5 months without any remittance. Kindly look into the issue.
no1 fraud company is zepo.in
Who ever looking for Zepo service never ever try they I have subscribed as service worth of 8000 Rs once I subscribed this service there is no response from any one I have communicated with "Basith" sales rep he is not picking up the call and the Managing Director "Rohan Kapoor" he also not responding to my call all are cheater. Cheater all the positive reviews are given by their employees I would go to consumer court and complaint about this cheater company. They are behind the money they never satisfy the customer cheating people money
logistics
I have started my new e-commerce with a name of style vastra and unfortunately i chose zepo for logistic services/courier.

Here begins the miserable experience:---

1. I scheduled a parcel pickup through them and this took them 3 days to get it picked from my address. This is the time when it should have reached the customer instead of picking up from my place.

Though it was my first experience, i gave zepo another chance since i was new with zepo so may be now onwards they will take care of the services.

2. Then i placed my second order again (Another chance), now they picked a day after scheduled time and for first 6 days their system was showing no status of my parcel after pickup. I called them and they said sir you have not submitted your parcel to us. It was such a blunder losing customers parcel. Then i took it escalated with everyone at zepo and this did not solved my query. Then i took this issue forward with their vendor aramex for the same. They also said we have not received the parcel. Then, i escalated it to aramex south asia head and then i got my parcel traced and after putting so hard efforts and valuable time of mine. I called zepo again just to check whether they are aware of the fact or not? And surprisingly they were at all aware of anything. After 1 day i got the mail from them that it is traced out. Who is going to tell them i have traced it because they said they did it.

3. As i already have paid the heavy amount to them, i gave them another chance for my 3rd parcel pickup and surprisingly they did not respond to it for 3-4 days again and i had to chase again with zepo. And after no solution from them i sent the courier on my payments again thru some other private agency. Now, on 5th day i got call from the zepo that i'll get the call from pickup boy today for pickup. It was of no sense taking up the business with zepo.

Remember: for all couriers after paying package amount also i had to pay separate money per parcel which is very high in comparison to market rates still i had to pay again to private courier agency for sending my parcel which was scheduled 5 days before.

And this is not all. Now starts worst experience again, i mailed "amey jaju " who did this sale from zepo side for refunding the money along with ceo - "nitin purswani " in cc. And unfortunately, nitin also has not shown any interest in his customer.

I have wasted enough time in writing those emails and now this complaint. Please be aware before going with zepo. Don't waste your time and money both.
Is Zepo Technologies legit?
Zepo Technologies earns 83% level of Trustworthiness
SAFETY NOTICE: ComplaintsBoard has determined that Zepo Technologies has an exceptional credibility, near-perfect reputation level of trust, with a legitimacy rating that is more or less around 83%.
We found clear and detailed contact information for Zepo Technologies. The company provides a physical address, phone number, and 2 emails, as well as 4 social media accounts. This demonstrates a commitment to customer service and transparency, which is a positive sign for building trust with customers.
The age of Zepo Technologies's domain suggests that they have had sufficient time to establish a reputation as a reliable source of information and services. This can provide reassurance to potential customers seeking quality products or services.
Zepo.in has a valid SSL certificate, which indicates that the website is secure and trustworthy. Look for the padlock icon in the browser and the "https" prefix in the URL to confirm that the website is using SSL.
Our scan shows Zepo Technologies website is free from malware and phishing activities, which are types of online threats that can include viruses, worms, Trojan horses, ransomware, and other malicious code, as social engineering tactics used to trick users into sharing their personal information.
Zepo.in has been deemed safe to visit, as it is protected by a cloud-based cybersecurity solution that uses the Domain Name System (DNS) to help protect networks from online threats.
However ComplaintsBoard has detected that:
Zepo Technologies's complaint resolution process is inadequate and ineffective. The support team lacks customer service skills, training, and resources, resulting in only 14% of 0 complaints being resolved.
There was some difficulty in evaluating or examining the information or data present on the zepo.in. This could be due to technical issues, limited access, or website may be temporarily down for maintenance or experiencing technical difficulties.
Zepo.in has relatively low traffic compared to other websites, it could be due to a niche focus, but could also indicate a potential lack of traffic and popularity. The zepo.in may offer a niche product or service that is only of interest to a smaller audience.
Zepo Technologies protects their ownership data, a common and legal practice. However, from our perspective, this lack of transparency can impede trust and accountability, which are essential for establishing a credible and respected business entity.
We found that the website Zepo Technologies is based in a high-risk country and appears to be selling well-known brands at unusually low prices. This could be a sign of potential fraud or counterfeit products.
Our verdict: Zepo Technologies is a recommended company with a good reputation for trustworthiness and reliability, but their 14% Resolve Complaints rating is a cause for concern. We recommend approaching their services with caution and reading complaints and reviews before making a decision.
scam - irresponsible staff, money looted
I am an eBay seller, I was very disappointed with local courier services, so, i decided to move further, i found zepo logistics on searching on google, i filled the registration form and waited for call, they called me and introduced about the service on 6th June, i asked them for the logistic service, they immediately mailed me the rate proposal,

Link For The proposal
https://drive.google.com/file/d/0B5guhCy-BthxdlVpUDZpS0s5OGM/view?usp=sharing

Rates were impressive (fedex - 60) Etc. So, i want to proceed further, they quoted me 6893 for 6 month service and 2000 security charges, which i have to pay in advance, i immediately paid the charges(6th June), as i was in hurry to use their service, they tool 3-4 days to open my account, I was shocked to see the price higher than they quoted, when i reach at their customer care no. after a no. of calls, they told me that new prices will get in affect after 15 june 2016. i waited till 17th but still same rates. i again called my account manager Rohan. They told me that rates are postponed to 27th june, i waited will 1 july, rates are still higher & same, i have already wasted my one month (Rs. 1150). I spend 2-3 hours to get in touch with them on call at [protected] & [protected] (Mr. Rohan). but no one responded.

Now, my only decision is to get my money refunded ASAP. Please Beware from Zepo Team,
fraud for not refunding money after terrible service
Date: 21 May 2016

Company Name: Zepo

Contact: [protected] / [protected] (Vikas - Cofounder)

Zepo promised to provide service within 48 hours. However, my company 'Violet' did not receive any reply from them until 4 days had passed. Even after four days Violet team had to call them and do rigorous follow up. Zepo took one whole week to address to the issue Violet had. Further, Zepo said they would take another one week to start our work. We were losing on our revenue for all these days.

We claim refund from Zepo for giving us bad customer service.

Proof - Other bad Zepo reviews
http://www.mouthshut.com/review/Zepo-in-review-rntruqpmslm
fooling people, pathetic service & unprofessional staff
This is the Worst E-commerce building Platform I have ever seen in my life.I opted for the Grow Plan after the several Conversations with their sales person.In the starting, they told me that the Payment Gateway TDS(commission) would be 1.25% for Debit Card and 2.5% for the credit card payments and i was OK with it and agreed to pay for the plan worth 19000 for 6 months After paying, i received a mail from my new assigned Account Manager Deepesh who sent me mails Regarding the process opening of my payment gateway. The worst part was that they had mentioned that TDS is 2.9% + service tax(14%) which was never told to me. This shows how they fool people after taking the money..! IT DOESN'T ENDS HERE..! After so many arguments and phone calls i get a stupid explanation from their staff that there is some misunderstanding and they them self didn't knew about the commission charges of the payment Gateway and the payment gateway assigned to me and they are looking into this issue.This shows how unprofessional their Staff is. After Few hours I receive a Call from my account manager saying that they are ready to offer the gateway at the committed TDS rates and sent a Form to me. I was Going through the form and it said That I have to Buy a Non-judicial Agreement worth Rs.600 and fill it and send it to CCAVENUE regarding which I was never told. Their sales Employee told me that there is no SETUP FEE for the gateway and i just to fill the form and provide my basic details like pancard, Bank statement etc. I again called up my account manager and he started Giving me lame Explanations again:- -Ohh! Even I wasn't aware of this.Even I got to know About it today..i have no information regarding this..i need to have a word with my payment gateway team - Agreement Doesn't Comes in Setup Process -you are a unregistered company -I never knew about this agreement thing.I need to ask my sales team and if you go through their website, it says that a free payment Gateway would be provided at no cost It clearly shows how they fool people after taking the money Now, its been 2 days after paying them and my issue is not resolved and i'm asking them for a REFUND and they are saying that they will talk to their senior department Regarding this. I would request everyone not to use any of their service as they have very pathetic service
The complaint has been investigated and resolved to the customer's satisfaction.
zepo=unethical+unprofessional+awful
I am a budding entrepreneur who decided to start a venture with all the savings and loans available. By the looks of the website and by the fake reviews, I decided to go with their pro pack. Before joining, I had a conversation with them and told them about my requirements and the features I am looking at. They said they have wide variety of themes that are customizable and if we still require any help, they could do it in 2 mins. They said only one feature was not available that I was looking for and I made the payment
The agony begins……..
I had very tight deadlines to meet my venture. I called them to start the process but no one attended the calls. Atlast someone attended and she said my account manager will revert back. He sent few emails the next day and I had few queries. I tried to reach them over emails and phone. Again not reachable.
I tried to customize the themes but found that they are awful and horrible. They wrote some fixes and few rubbish things on their blogs but they never worked. The funniest part was those fixes were there from 1-2 years and they did not have the time to update them I guess!
I wrote them a strong email saying that I require these minimum basic features and if that is not possible, please refund my amount. After that email also they did not respond. I contacted the account manager. He forwarded that to some support guy. The so called support guy started blaming me saying that I never called them, he verified the call logs blah blah. He also said that I might have called upon some other number and I was confused. I clearly told him that I called upon the only number that is available on their website and I clearly got the message"welcome to zepo…please wait…blah blah….". He said no you are mistaken. I said fine…I will upload my call log on your website and internet.. Let's see.. Then he said that's a good idea…there might be some bug in our system…we will try to rectify!
I said.. Please cancel my account and refund my amount. Your themes, features doesn't suit my requirement and I can not deal with unprofessionals who doesn't care about their customers. They gave me an absolute shocker. They said they will not refund the amount…as I had the opportunity to take the free trial and then could have made the payment.. I said that's fine.. I believed in you people…I saw that there is a refund policy for 30, 60, 90 days…he said no…. We will refund only if we feel we could not fix anything or if they misled.. I asked them to fix those.. Before payment they said they could fix those in 2 minutes.. Now he said it would take 2 months…lol…they were expecting me to stop my venture for 2 months! I said what does 30, 60, 90 days refund policy mean? As per them if some body goes through the free trial, pays the amount on 15th day and then finds that they are horrible.. Vexed with zepo.. And asks for a return and they would still say that you had the chance of a free trial…. Refund is on case to case basis…blah blah…. Why the hell did they incorporate 30, 60, 90 days refund and rubbish? It should have been clear on their website that once you pay the amount, the amount will never be refunded! These incidents clearly showed their ethics and professionalism.
I spent a decent 33k and I wanted to give them a last chance. I wrote them an email asking them to make these bare minimum changes so that I could start my work….. After a lot of discussions they said they could do that favor and you know what? The site became much more horrible and stupid….
I also noticed onething…when I uploaded around 30 products.. I got a feeling that site was very slow…they said I could upload 10, 000 products.. Unlimited bandwidth etc.. But I seriously doubt that!
Last but not the least…the only good thing about them is…they market themselves very well…with some well written blogs…. Articles…. Writing fake reviews….
The price I paid to zepo is a lot higher than the domain+hosting+seo from any other top companies.
I have already contacted some other decent web designer, developer and hosting provider. I asked them for a refund. If they do not give, I shall go to consumer court
Going with them is a suicidal mission and that too by paying a very good amount from your pocket!
Resolved
Mr Nitin, founder of zepo has promptly responded to the issue.He accepted the issues in their process.They refunded the amount in 3 days. They have published a public apology on their website and are correcting things to be more customer centric
Collect Your Trust Badge
Be recognized for outstanding customer service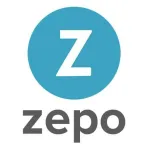 Zepo Technologies

contacts
We are here to help
19 years' experience in successful complaint resolution
Each complaint is handled individually by highly qualified experts
Honest and unbiased reviews
Last but not least, all our services are absolutely free