Way2Philippine complaints
1
Newest Way2Philippine reviews & complaints
Abroad education
I am Swathi Chennai. I completed my higher secondary education in a very good matriculation school in Chennai.

After that i did not get enough marks to join medicine in India. I wanted to do medicine and approached few abroad consultants. Finally decided to go with Philippines through way2philippines .

From the beginning what ever they told was completely fake. They told University Of Perpetual Help System DALTA is ranking University and is in capital city Manila. But the university is not in manila . It is nearly 100 kilometer away from manila. The college infrastructure is good. They are suppose to take only 120 students for BS. But the college takes more than 500 students per year. There is no proper coaching. Seniors there told there it is Highly impossible to clear NMAT in that college. Way2phillipines collects excess money from each students apart from fees periodically. The college does'nt have cadavers for practice.

There is no proper hospital tie up. You cannot meet patients if you study in this college. I joined this college along with 3 of my friends. It is really very tough to be here and we are in fear of our future.

With Help of seniors guidance we are looking for transfer of college for MD.

Dont believe the words of way2philippine and their office staffs
there service is worst. the college has no quality other than infrastructure.
No proper Hostel facilities available for girls.
They promised that there will be tamil food available all three times. Food is really worse.

Better choose some other better colleges .
Mr Gunasekar is the owner of way2philippnes. As he found that there are lot of negative reviews about the college he started to marketting in different names. Stelth, Fence abroad are all his own offices. be aware of this fraud
Is Way2Philippine legit?
Way2Philippine earns 91% level of Trustworthiness
SAFETY NOTICE: ComplaintsBoard has analyzed Way2Philippine and determined that it has perfect credibility and is completely trustworthy, with a legitimacy rating of 91%.
Way2philippines.com has a valid SSL certificate, which indicates that the website is secure and trustworthy. Look for the padlock icon in the browser and the "https" prefix in the URL to confirm that the website is using SSL.
Our scan shows Way2Philippine website is free from malware and phishing activities, which are types of online threats that can include viruses, worms, Trojan horses, ransomware, and other malicious code, as social engineering tactics used to trick users into sharing their personal information.
Way2philippines.com has been deemed safe to visit, as it is protected by a cloud-based cybersecurity solution that uses the Domain Name System (DNS) to help protect networks from online threats.
Way2philippines.com you are considering visiting, which is associated with Way2Philippine, is very old. Longevity often suggests that a website has consistently provided valuable content, products, or services over the years and has maintained a stable user base and a sustained online presence. This could be an indication of a very positive reputation.
However ComplaintsBoard has detected that:
While Way2Philippine has a high level of trust, our investigation has revealed that the company's complaint resolution process is inadequate and ineffective. As a result, only 0% of 1 complaints are resolved. The support team may have poor customer service skills, lack of training, or not be well-equipped to handle customer complaints.
Way2philippines.com has relatively low traffic compared to other websites, it could be due to a niche focus, but could also indicate a potential lack of traffic and popularity. The way2philippines.com may offer a niche product or service that is only of interest to a smaller audience.
Way2Philippine protects their ownership data, a common and legal practice. However, from our perspective, this lack of transparency can impede trust and accountability, which are essential for establishing a credible and respected business entity.
Our Verdict: Way2Philippine is highly recommended company, but beware of poor customer service. Their 0% Resolve Complaints rating is a cause for concern. We advise using their services securely and reviewing complaints beforehand.
Collect Your Trust Badge
Be recognized for outstanding customer service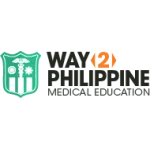 Way2Philippine

contacts
Website
www.way2philippines.com
We are here to help
19 years' experience in successful complaint resolution
Each complaint is handled individually by highly qualified experts
Honest and unbiased reviews
Last but not least, all our services are absolutely free