UGG Australia Customer Care Service

79 Mercer Street
New York
New York
United States - 10012

Customer Support Phone Numbers
UGG Australia Complaints & Reviews
I purchased a pair of Ugg boots from London shoe store near Covent Garden. They're one year old, so the warranty has expired. They were expensive: £170, but I thought I was buying something lasting. But after this short time, it turns out that the 'leather stacked heel' is actually some kind...
email to uggs - I was on hold waiting on customer service for over 2 hours. i called at 8:47 est and at 11:04 the person i was connected to (after talking to her for aprox 20 minutes) said the people who could help me closed at 11 pm and i need to call back tomorrow. this wait time i...
Horrible customer service! Don't count on being able to speak to a customer service representative. I held for 45 min only to be disconnected. This was after waiting 35 min. this morning and giving up and utilizing the option they have to enter your phone number to have a cust. service rep contact me. That was 4 hours ago, .
Ugg Australia dispatched me several pairs of slippers in November of last year 2011, the parcel was worth apprx £350.00. It was tracked and sent through TNT Melbourne Australia, the parcel made it through customs at Heathrow England at a cost of £58.00 only to get as far a the...
I ordered boots suppose to be original Ugg Australia boots in size 5 in Chestnut color with cream color buttons. When I received them they are rust color with brown buttons and very poor craftsmanship. They are not at all as advertised and since they are not the original Ugg boots they are...
I ordered ugg boots 2 pairs to be exact. On early December. they were for christmas gift. I never got an email stating why I didn't get the merchandise, no refund, nothing... We are now on January 14, 2011. and not 1 phone call or email. I want the full amount of 266.plus change. Thi...
I ordered ugg boots advertised on sale at Ugg Australia - Ugg Boots online sale. The site is also known as Ugg boots, Australia Ugg Boots, Cheap Ugg Boots, Discount Ugg Boots, Ugg Boots Sale, Classic Ugg Boots, (copyright @2010 bootssalesshop). After you make a purchase, you get an email...
I stupidly ordered 1 pair of ugg boots from this website. The website looks legitimate. I ordered the boots on Nov.13, 2010 and received them on Nov. 18, .2010. I received the boots in a cardboard box and it was smashed, the boots came with a tracking number from the U.S. Postal service...
Recently Discussed Complaints
Consumer Tips & Tricks
Worst rating
Subjects of Wide Speculation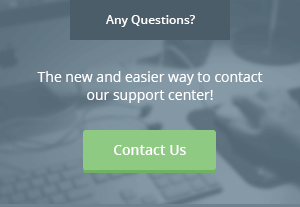 Latest News & Stories
Stay Away
Latest Questions
Latest Groups
Today's Mess-Up Photo