The Trip Planers complaints
2
Newest The Trip Planers reviews & complaints
Fake call for travel package
T p Solutions called at 12 Dec2016 and they send me two mail. that mail if I avail Laptop/Camera and I will get holiday package of domestic.
I had paid Rs.35749 for same I am taking follow up from last 5 weeks from Tanvi, Divya and Ankita, She had provided three wrong Docket no and by mail I also inform her so many times,
For Domestic Package I had given them 4 hotels name from their side booking wasn't done in listed 4 hotels So I agree with booked hotel witch thy are offer me, As per telephonic conversation with Divya and Ankita conform me whenever I will check in the hotel at that time I call them after that payment will be done from our T p Solutions side, despite confirming with her that on 26th it's an National holiday so she said our customer care are working 24/7. On 26th Jan 2017 when I was trying to call her but number was switch off. After waiting for almost 2hours outside hotel finally I had to make payment from our side.
after that still I am follow up for the payment.
Fake call for travel package
fake call for travel package
I have received a call from [protected], she told me her name as prachi and pitched me following offer as deal of the day

domestic package starting @24860/- just only 9944(4nights/5days)
Valid for only 04 Adults Peoples & 2 Kids
Stay accommodation with our 3-5 star hotel/resorts for 4 Night/5 Days.
Split this package for 2N/3D at one destination and 2N/3D for other destination.
Bookings should made 18 days prior in advance
Offer is non cancel able and non redeem able for cash.
Offer is valid for 10 months and validity start of the package since the day of transaction with us.
No extra charges & Hidden Cost.
Offer will not be valid for booking during black-out period i.e from 17th Dec-12th Jan.

when she confirm that i am online so she transfer this call to his senior person who told me his name as varun patel and given he gave me his own mobile no. i.e. [protected] and convince me for above offier with a gift i.e. samsung mobile s5

So i raise a doubt that how can you give me mobile of arount 15 k within this offer so he told me that they can give this because they never spend money for advertising. and tell me that if i am not reday so i can take it refund but since it is deal of the day tommorrow he can't give this offier so i convinced and paid online through PAY U MONEY OF RS 9944/-

When i told to my family about this offer they denied me ask for refund

so i call back on moble phone no given by varun patel ([protected]) then the madam who is tell me her name as Tanvi shukla
she is ready to give me refund in 8 days but afer 2 days i call for refund process then she tell me that their co. is giving refund in 45 to 90 days it is there new policy then i realised that this is a fake co. and i am cheted by them

i am ready for giving complaint against them so please help me to get the refund and to arraest these people who are cheteing innocent people

address of webside is - http://www.thetripplaners.com/
Company name told to me is - T P Solutions
person name to whome i talked is - Prachi, Varun Patel & Tanvi Shukla
Phone No. - [protected] & [protected])
address given on site is - Plot No-20, 21, Sector-135, Noida-201301
Email - [protected]@thetripplaners.com

Plaintiff name - Vijay Ratnaparkhi ( [protected] )
email. - ratnaparkhi.[protected]@gmail.com
Is The Trip Planers legit?
The Trip Planers earns 63% level of Trustworthiness
SAFETY NOTICE: Complaints Board has determined that The Trip Planers has a very good credibility, and is mostly trustworthy with minor reservations, with a legitimacy rating that is more or less around 63%.
Our scan shows The Trip Planers website is free from malware and phishing activities, which are types of online threats that can include viruses, worms, Trojan horses, ransomware, and other malicious code, as social engineering tactics used to trick users into sharing their personal information.
However ComplaintsBoard has detected that:
There was some difficulty in evaluating or examining the information or data present on the thetripplaners.com. This could be due to technical issues, limited access, or website may be temporarily down for maintenance or experiencing technical difficulties.
Thetripplaners.com has relatively low traffic compared to other websites, it could be due to a niche focus, but could also indicate a potential lack of traffic and popularity. The thetripplaners.com may offer a niche product or service that is only of interest to a smaller audience.
Our Conclusive Verdict: The Trip Planers is generally a safe and reliable company to do business with. However, we advise that you exercise caution and thoroughly read all complaints and reviews before providing personal or financial details.
Collect Your Trust Badge
Be recognized for outstanding customer service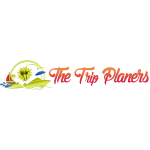 The Trip Planers

contacts
Website
thetripplaners.com
We are here to help
19 years' experience in successful complaint resolution
Each complaint is handled individually by highly qualified experts
Honest and unbiased reviews
Last but not least, all our services are absolutely free