Sunset Dental complaints
3
Newest Sunset Dental reviews & complaints
Fake advertising and having patients go out for another consultation
marisela morales, is not a specialist, and she advertises herself like if she was the one doing the work, antony the souza, used to work there, which is a drug dealer, and sold marihuana cigarretes to patients, and got out to get beers with them, so as you can see this is a circus clinic, you have the owner which you are not going to have your dental work done by her, and you will have the patients coordinator, going to hang out with patients, i am glad antony the souza went out of there and now is working with dentaris, so now we get more traffic to our place, just to let you know that all the surgery that is performed there it comes out to be worked out by us, which we are just a block form them, this clinic offers treatments which they do not do, and they do fake advertising, me and dr omar lugo, see many patients which are not happy with their work.
Infected implants and crowns braking
I am Canadian and I seriously tell you watch out for this guy, alain morgue, and marisela morales, which they brought me selling me the idea about having a solution, to my problem, and what a ripoff, I needed an all on4, and I went there because they mention in their website they do it, and when I went there to see this marisela morales dds, to my surprise, she does not even perform a single implant, I argued who was going to be then my surgeon, and for no reason I can hardly understand, one of the ladies told me that they hire staff that comes to the office to operate, for them, what?, I was shoked, this is not true, false advertisement, and also this guy alain morgue, sells himself as a patient coordinator, he never showed up, and also we we more upset because the doctor never showed up, this is a total case of rip off practice, I am glad I crossed just the street and found heaven. doctor andres menendez which told us that we should never go there, because all the patients sooner or later go to their clinic, due to the bad work they perform.
The complaint has been investigated and resolved to the customer's satisfaction.
Sunset Dental has left an official reply on this complaint.
false advertising dental evolution cancun
just to let you know, that they do not have the skills, since they are still students, even they are not certified .the quality of their work its not qualified to attend dental tourism.
Resolved
The complaint has been investigated and resolved to the customer's satisfaction.
Is Sunset Dental legit?
Sunset Dental earns 68% level of Trustworthiness
SAFETY NOTICE: Complaints Board has determined that Sunset Dental has a very good credibility, and is mostly trustworthy with minor reservations, with a legitimacy rating that is more or less around 68%.
We found clear and detailed contact information for Sunset Dental. The company provides a physical address, phone number, and 2 emails, as well as 2 social media accounts. This demonstrates a commitment to customer service and transparency, which is a positive sign for building trust with customers.
Sunsetdentalcancun.com has a valid SSL certificate, which indicates that the website is secure and trustworthy. Look for the padlock icon in the browser and the "https" prefix in the URL to confirm that the website is using SSL.
Our scan shows Sunset Dental website is free from malware and phishing activities, which are types of online threats that can include viruses, worms, Trojan horses, ransomware, and other malicious code, as social engineering tactics used to trick users into sharing their personal information.
Sunsetdentalcancun.com has been deemed safe to visit, as it is protected by a cloud-based cybersecurity solution that uses the Domain Name System (DNS) to help protect networks from online threats.
However ComplaintsBoard has detected that:
Sunsetdentalcancun.com has relatively low traffic compared to other websites, it could be due to a niche focus, but could also indicate a potential lack of traffic and popularity. The sunsetdentalcancun.com may offer a niche product or service that is only of interest to a smaller audience.
Sunset Dental protects their ownership data, a common and legal practice. However, from our perspective, this lack of transparency can impede trust and accountability, which are essential for establishing a credible and respected business entity.
We found that the website for Sunset Dental is very young, indicating that it may be new or recently launched. It is important to exercise caution when engaging with new websites, as they may not have established a trustworthy reputation yet and could be more vulnerable to security risks.
Our Conclusive Verdict: Sunset Dental is generally a safe and reliable company to do business with. However, we advise that you exercise caution and thoroughly read all complaints and reviews before providing personal or financial details.
Collect Your Trust Badge
Be recognized for outstanding customer service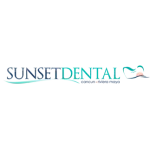 Sunset Dental

contacts
We are here to help
19 years' experience in successful complaint resolution
Each complaint is handled individually by highly qualified experts
Honest and unbiased reviews
Last but not least, all our services are absolutely free