Newest Roaso reviews & complaints
clothes looks nothing like the pictures!!!
I ordered 4 items that took 2 months delivery! When I finally got them they were cheap looking, too little and nothing like the pictures! I'm modified and will not patronage the bogus [censored] company again! Horrible customer service! I have wasted my money and time with company! The phone number listed isn't a real number! No one responds to email.com.
never received items ordered on april 28, 2018
I ordered from this site on April 28, 2018 and pid using Pay Pal. After waiting a month for my order I emailed them and opened a dispute with PayPal on May 28th. I emailed the company asking about shipping information for my order or a refund, I got no response. PayPal then emailed me stating that they had decided in their favor with no shipping information to support that the order had been fulfilled. I am so angry that both companies stole 64 dollars from me.

This is the only information I have about my order
Pay Pal Transaction Information:
Transaction ID
60L49090W5402680Y
Invoice ID
c1094294437934.1
keep your coins in your pocket
I purchased a champion jumpsuit from there. I paid rush processing, so it came in fairly quickly. I ordered a large, but I received a large that was larger than life! So, with it being so large, the writing down the pants leg was not proportionate at all.. barely visible if you ask me. & to top it all off.. the writing on the sleeve, which was supposed to say "champion" said "hampion". When I emailed them, they insisted that the item was not defective & kept offering me coupons & a refund of $3 & then $5.. which is not even half of what I paid. Then told me there were 2 different versions of the jumpsuit. Then why was I sent this version and not the one I saw on the website. So, I have filed a dispute with PayPal & currently waiting for their decision.

Oh and the reviews on their site are fake & lies. On the site it says they have a 30 day return policy but don't honor it. They are full of lies, & have bad understanding. Worst customer service ever. Please DO NOT waste your money.
Is Roaso legit?
Roaso earns 21% level of Trustworthiness
SAFETY WARNING: ComplaintsBoard has reviewed Roaso and found it to have a very low level of trust of only 21%. Our analysis indicates that the website may pose a risk to users.
Based on our evaluation, Roaso has resolved only 0% of 38 complaints, indicating a severe lack of commitment to customer satisfaction, trustworthiness, and responsiveness. This may suggest that the company is apathetic or disinterested in addressing the opinions and concerns of its customers.
Multiple low-rated websites are found on the same server. It's possible that the low-rated websites on the same server could be part of a scam. For example, if the websites are hosting phishing pages or spreading malware, they could be part of a larger fraudulent operation.
Exercise caution when using roaso.com as it may have lower quality content or a poor user experience, leading to fewer visitors and lower traffic.
Roaso protects their ownership data, a common and legal practice. However, from our perspective, this lack of transparency can impede trust and accountability, which are essential for establishing a credible and respected business entity.
We found that the website Roaso is based in a high-risk country and appears to be selling well-known brands at unusually low prices. This could be a sign of potential fraud or counterfeit products.
We conducted a search on social media and found several negative reviews related to Roaso. These reviews may indicate issues with the company's products, services, or customer support. It is important to thoroughly research the company and its offerings before making any purchases to avoid any potential risks.
However ComplaintsBoard has detected that:
Roaso.com has a valid SSL certificate, while Scammers can obtain a valid SSL certificate by using fake information or by using a stolen or hijacked domain. In some cases, they may even use a certificate issued to another legitimate website.
Roaso.com you are considering visiting, which is associated with Roaso, is very old. Longevity often suggests that a website has consistently provided valuable content, products, or services over the years and has maintained a stable user base and a sustained online presence. This could be an indication of a very positive reputation.
Our Conclusive Verdict: The company has a weak level of trustworthiness. We advise that you take precautions to protect your personal information when using this website, and be cautious when dealing with this company. Please reading complaints beforehand to gain a better understanding of their track record.
the clothes they are selling are not what they showing
This is the worst site ever they are sending clothes that dont look nothing like the pictures. Then they have the nerve not to want to let you send them back they are trying to pay me $20 bucks to keep the items and and resell them to someone else after I spend $98+ dollars. They wont even give me a address to send the items back. They should be shut down...the clothes look like rags made with cheap material
unethical behavior
9/26/17
Order#136985
I ordered $506.00USD worth of clothing from this place. The items did not fit. I requested to have an exchange they said that it would cost $200-$300 for customs. I asked why wasn't this put on their website to let consumers know? They didn't respond. I asked for a refund they said would I accept $30USD. I said no. They have not responded back since.
this company is a joke
They sent me a terrible clothing.
Called them.
Me: hello, I would like to find out what's your return address
CS: why?
Me: I want to return an item
CS: what's wrong with this?
Me: everything. It's smaller, poorly sewed and looks cheap. I would be embarrassed to wear it
CS: what about our store credit?
Me: no, I won't keep it to myself, and I need no credits. I want a refund.
CS: sorry, but we don't refund. The only thing we can offer is a store credit
Me: but your policies say you do refund
CS: they are not accurate. Miss, do you have other questions?
Me: what? Excuse me, I want my money back.
CS: sorry, miss, but if you have no more questions, we should stop the conversation...

... and she hung up on me!

Run away! What a horrible place!
terrible company
These people are terrible. Quality of clothes is terrible also! I asked for the return address to send back the items, of course it was out of the country, go figure...which I originally didn't know, if I would've known I wouldn't have ordered from them from the beginning. They finally sent me the return address after several emails stating that I wanted a full refund. They first offered me a refund of $3.00 to keep and sell the item to someone else. ABSURB RIGHT! Long story short it's been over a month and still no refund from them...I'll never shop here again!
returns
I place an order and received my order and the dress was suppose to be a pencil skirt dress. When I received it, it was not what was shown on picture I ordered a large due to I wear a medium to be on the safe side the dress I received looked like a small. I sent an email over to receive return address the day that I received it and I still have not received a response back. Stated that they would respond to email within 24hrs it is now going on the 2nd week and still no response so I sent 2nd email and still no response. Not happy at all.
disappointed!
Frustrated.
The items were got were absolutely different from those that are presented on the website. And in different colors. Perhaps the person who collected my order was drunk or suffered from daltonism. Or altogether. Otherwise, I can't find any reason to justify your actions. And speaking about the sizes, by the way. I got way small dresses thanks to you.
Nothing else to say. All of this crap is going in the garbage.
stole my money I never receive any of the items I purchased been a month
Please I repeat please do not shop with these people there frauds and money scam artists I made a purchase on the 18 of September for an pretty 2 piece jump suit they told me it would take 3 to 10 business days we are in the month of October now and I have yet to receive any of my items pissess me off to the core because I have tried everything contacting these people 7 times asking about my shipment they gave me this bogus butt tracking number that dose not work at all I am very upset because I spent my hard earn money on something I really liked and never even got the items I don't know what more to do there very unprofessional and do not know how to conduct business they should be shut down Asap I would never do business with these people ever again...!
not receiving my item in
I ordered a dress for homecoming 2 weeks ago and homecoming is this saturdayyy ! i still have not received my item ehen it said it eill be here within 6 to 10 days! my tracking number they gave me isn't showing elanything except thst my dress is still in the facility but they are emailing me lying saying that have been shipped! i asked over 5 times for a 1 800 number and they always tell me to just be patient they never try to give me number! i am very upset because i dont know how the dress will fit, is it the right color, or is it not the right dress at all and at this point "if" it comes and something is wrong with it then how will i sent it back and get it in time before my homecoming which is october 7th...I ordered this dress around september 17 !
Do not waste your money
They shipped me wrong items. I mean they didn't look like the photos shown on the website. Absolutely different. The material, color, and even the size were different. I ordered a skirt and it would fit a 5 yo girl, not me.
Disappointed. Why do you provide sizing charts if they have nothing to do with the sized you send to customers? Why do you steal and publish pictures and pretend to be the real sellers of these items?
They don't comment on this because they simply don't exist. What a messy business. I hope they will shut you down soon.
clothing not received
My name is Lavonia James and I ordered a printed high split chiffon two piece skirt set. I received an email conformation stating the item was in the process to be shipped out 8/26/17. I have not received this item as of yet. The order number is 129898 and the tracking number is LW753844379CN. If this item cannot be sent please refund my money back to my account via original payment method.

Thank You
am here to say thank you about my order
I was surprised when I saw the dress. The dress is beautiful and I am even more in love with the dress! The fit was perfect and the measurements were accurate. I did not expect this dress to be so well made, but it is! My friends, my parents, my sister, tell me it was good for me. Price low, but beautiful quality with a bright color. I had a lot of compliments on this. Thanks to Roaso. I would like to start over. Highly recommended.
order #126212
Roaso wave stripes black two-piece pants setm / black1$39.65

1

Roaso striped hollow-out black-white polyester two-piece swimwears / black1$19.49

1

Roaso lace-up casual two-piece shorts setm / grey1$20.45

1

Roaso turndown collar button blue denim two-piece. Im trying reach tully guys to find out where mt clothing went I never recieved my clothing I paid for I had two different orders I only recieved one item. Im still waiting on 4 other clothing I need my clothing by the 5th im going on vacation please help ive been reaching out no one has not been responding back to me about this matter.
Lw712136543cn this is the tracking number pleaser help. It's stated that its been shipped but I haven't recieved it.
defective items received. roaso refused to honor store policy.
I recently purchased two bathing suits from Roaso and I am quite unhappy with my purchase. The items received had holes and the quality was poor with a number of loose threading found everywhere on the garment pieces.

I was offered a 15% coupon for future purchases and $5 to bring it to a local tailor to fix the items. I DO NOT PLAN ON MAKING FUTURE PURCHASES nor do I want to bring items to be repaired. I should not have received such poor quality purchases in the first place. I requested for a refund, but Roaso refuses to pay for shipping cost. Therefore I am responsible to pay approximately $60 to ship to China, which is more than what I paid for my items. Its unfortunate that the company does not honor their company policy and rip people off by sending them poor quality clothing. I am hoping my complaint that I filed with the Better Business Bureau puts a stop on their horrible business conduct.
I have major issues with my order number 126648
I've tried to email via the customer support and they have not responded to me. I received missing items or mismatched sizes. This is my second time and I do like the material although the size was bigger than their measurement. I would like to know how to get correct order or my money back from above order number. Can someone who had experience with them please assist me in this matter.
clothing and accessories
I'm have never had a reason to complain about this store. We have been buying clothes from Roaso for quite some time now. My husband bought me some dresses for an anniversary and since then my daughter and I have purchased dresses, jeans, jewelry and swimwear Our experiences with them have all been positive. Their sales staff are helpful. In one instance when they ran out of stock in the color of particular two-piece pants set we ordered, Roaso contacted us and offered a discount coupon to compensate for the delay. I don't know of any cheaper store to buy designer styles on a budget. My only gripe with them would be that I wish their catalog was a bit larger. I'm always looking out for the new releases in their mailer. They've added some nice accessories recently which is cool. I hope eventually they include sleepwear or undergarments to their range.
beauty & fashion
I am by no means here to complain but rather to say that the product and services that Roaso is simply put "awesome"! The quality of their product is amazing, and the looks of their clothing is by all means just as beautiful as the pictures! Fast logistics, shipments are fast, and the over all service provided by Roaso is great! I give five stars any day and would highly recommend them to anyone who is looking for beautiful quality!
order # 121884
I ordered an swimsuit and outfit for my trip to Costa Rica on 8/15. I ordered on July 28th with 6-10 business day shipping. These items have not arrived and your sketchy tracking number does not work and is not recognizable through any reputable company. Only details available are departure from chine 8/1/17. I expect a reply from customer service and 100% refund if my items do not arrive by the time i leave for my trip and I will also be submitting a complaint to better business bureau. SCAM!
Collect Your Trust Badge
Be recognized for outstanding customer service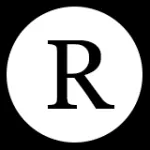 Roaso

contacts
We are here to help
19 years' experience in successful complaint resolution
Each complaint is handled individually by highly qualified experts
Honest and unbiased reviews
Last but not least, all our services are absolutely free