Revita Youth complaints
6
Newest Revita Youth reviews & complaints
The complaint has been investigated and resolved to the customer's satisfaction.
Revita Youth has left an official reply on this complaint.
Unauthorized credit card charges/ unethical behaviour
On March 11, 2017 I sent an email to customer care stating I wanted to cancel any future shipments. I will include a copy of the email. I did this because I have been ill and unable to work. I am barely making it. I have been in the hospital and I am being treated by a doctor. I had $100.00 to my name and I noticed yesterday that I only had $3.00 because a $98.00 charge from this company was taken out. So I called and was told that they sent an email to me telling me they would continue shipments at a discounted price and to let them know. I was told it said if they don't hear from me they will assume I want to take the offer. I never received an email! So I said I will return the product, I don't want it, and need a refund. Then they informed me that I couldn't do that. It was against their policy! Lisa Gates
To [protected]@revitayouth.com Mar 11 at 9:40 AM
Hi,
Please discontinue any future shipments or charges. I am currently unemployed.
Thank you

Lisa Gates
[protected]
4745 Harcourt Ne
Keizer, OR 97303
Resolved
The complaint has been investigated and resolved to the customer's satisfaction.
Eye revitalizer and moisturizer
I ordered a trial offer and did not agree to anything more than the trial amount. The only charge was for shipping. I just received my credit card statement and found that I have been charged for another supply of the same items. I did not order or want these products, Nor had I given permission for fraudulent use of my credit card. This trial offer was purchased in January 2017. My credit card was charged for Eye Revitalizer and Moisturizer on February 10, 2017 and February 13, 2017, without permission on my part. The trial products which I did use, did nothing to improve my skins appearance and I used them as directed. I certainly wouldn't order more, if the trial offer didn't help me skin. I will insist on a refund to my credit card from The Revita Youth Company.
Unauthorized credit card charges and unethical behavior
Today, December 28, 2016 I went on my credit card's website to discover I was charged additional charges for the above products totally $175.92. On November 29, 2016 I placed the trial order for $10 and wasn't aware of the 14 day time limit to use/review the products to cancel shipments or to be charged for the initial purchase. If the fine print or instructions would have been clearly stated I would not have ordered the product. Therefore, I didn't authorize these charges and I feel it is unethical behavior to ignore the requests of customers who were dissatisfied with the product and not honor your money back guarantee clause. I've disputed these charges to my credit card company and they will more than likely will be contacting your offices in Arizona and Oregon as the products in question did come from two different sites which is another thing I don't understand. You are scamming people into buying your product in the most unethical ways. First by offering it for shipping costs only, 2nd, making your 14 day trial clause so small that you aren't able to read it, 3rd, knowing most people will forget about the 14 day trail period which enables you to charge the actual price without being sued for unethical/unfair business practices. There will come a time when someone will discover a way to take your company to court and win.
Is Revita Youth legit?
Revita Youth earns 79% level of Trustworthiness
SAFETY SUGGESTION: ComplaintsBoard has evaluated Revita Youth and determined that it has an excellent credibility, highly trustworthy level of trust, with a legitimacy rating that is more or less around 79%.
We found clear and detailed contact information for Revita Youth. The company provides a physical address, phone number, and email, as well as 3 social media accounts. This demonstrates a commitment to customer service and transparency, which is a positive sign for building trust with customers.
The age of Revita Youth's domain suggests that they have had sufficient time to establish a reputation as a reliable source of information and services. This can provide reassurance to potential customers seeking quality products or services.
Revitayouth.com has a valid SSL certificate, which indicates that the website is secure and trustworthy. Look for the padlock icon in the browser and the "https" prefix in the URL to confirm that the website is using SSL.
Our scan shows Revita Youth website is free from malware and phishing activities, which are types of online threats that can include viruses, worms, Trojan horses, ransomware, and other malicious code, as social engineering tactics used to trick users into sharing their personal information.
Revitayouth.com has been deemed safe to visit, as it is protected by a cloud-based cybersecurity solution that uses the Domain Name System (DNS) to help protect networks from online threats.
This website offers payment methods that provide the option for customers to get their money back, which could be a positive indicator of the company's commitment to customer satisfaction.
Revitayouth.com appears to have online shopping features, it's important to know that the platform supports an extensive range of payment methods, making it convenient and easy to complete your transaction. The payment procedure on the website is also relatively simple and straightforward, ensuring a smooth and hassle-free experience for buyers.
However ComplaintsBoard has detected that:
Revita Youth's complaint resolution process is inadequate and ineffective. The support team lacks customer service skills, training, and resources, resulting in only 16% of 0 complaints being resolved.
Revitayouth.com has relatively low traffic compared to other websites, it could be due to a niche focus, but could also indicate a potential lack of traffic and popularity. The revitayouth.com may offer a niche product or service that is only of interest to a smaller audience.
Revita Youth protects their ownership data, a common and legal practice. However, from our perspective, this lack of transparency can impede trust and accountability, which are essential for establishing a credible and respected business entity.
If you purchased a website from Revita Youth that is currently for sale, and you did not receive what you paid for, you may be a victim of a scam. To try and get your money back, you can try contacting the seller, filing a dispute with the payment platform, or reporting the seller to the relevant authorities.
We conducted a search on social media and found several negative reviews related to Revita Youth. These reviews may indicate issues with the company's products, services, or customer support. It is important to thoroughly research the company and its offerings before making any purchases to avoid any potential risks.
Our verdict: Revita Youth is safe to work with, and you can proceed with confidence when using their website. However, their 16% Resolve Complaints rating is concerning. We recommend approaching their services with caution and reading reviews before making a decision.
Revita youth trial offer
I placed the order for the trial offer on October 18th, and when a representative called a few minutes later I told her to cancel it and do not send anything to me. Now today, Nov 10th, I received the product with asolutely no paperwork in the box. I will call you on Nov. 11th, to get a shipping label from you and I will be sending this back to you and you are not authorized to charge any amount to my credit card.
My phone number is [protected].
Thank you,
Sandra
Better don't order from this website!
I used RevitaYouth anti aging cream and was pretty satisfied with the result. Very nice product and price was also great. Everything seemed fine until they charged me without my permission. That moment I changed my mind about this company.
I ordered from them only once, and despite that I liked the product I wasn't planning to order anything else. But they took my money and send me another cream. When I contacted customer service they explained that when I purchased their cream I automatically signed up. I asked them to cancel my subscription and refund my money and they agreed. When I received the money there was only 50% from what they charged me. Total scam. Better don't order from this website!
They took money from me, but I cancelled the trial
I subscribed for the anti-again cream from the company www.revitayouth.com. I paid about $4 for the postage and delivery, but unfortunately I didn't like the stuff. So I cancelled further order, but several days ago I found out that they took $67.89 from me. After 2 weeks they took another amount of money from me. Scam, but I really want to stop this company and return money back. Maybe someone has any ideas how to return money back, please contact me then or leave a comment. Thanks.
Collect Your Trust Badge
Be recognized for outstanding customer service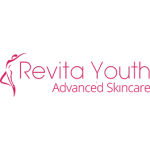 Revita Youth

contacts
We are here to help
19 years' experience in successful complaint resolution
Each complaint is handled individually by highly qualified experts
Honest and unbiased reviews
Last but not least, all our services are absolutely free