Newest Resalaschool.net reviews & complaints
The complaint has been investigated and resolved to the customer's satisfaction.
Fraudualent
Hi everyone,
Please read my complaint as this is a true story. Al Resala Recruitment agency is situated in Umal Quain. As i was searching job in Gulf News Classifieds, i came across one mobile number stating tht thr r urgent job opennings in Sharjah, Dubai for the post of Receptionists, Office Administrator. Stating No fees will be collected from the candidates. I contacted to one lady named Amna, she asked to com for an walk in interview, direct selection, i went there, they din't even say the company name as Al Resala, only floor no, ws said to me, whn i went there, i ws interviewed by that same lady and she said to pay 100, i opposed, later she filed my name nd in 3 days i got a call frm their office saying that i hav been selected by one of the company, i need to be in their office sharp at 12 noon, company vl give appointment letter, after the training is done by their company and i need to bring AED 300 as fees. I went the other day reached their office at 11:45 and till 12:45 i was waiting. Later one Mr. Ali, as he said tht he was Project Manager, interviewed me and said he will take to the company by his own vehicle, i need to wait near Ajman Etisalat, he vl pick me and others to the company, he vl show me the company, i vl get job offer on the spot. I listened, later he said i hav to pay 300, thn only he vl tell me the company's name, i discussed a lot vth him, he was going on discussing, thn i thought it might b true, bcoz i faced all this for the first time. Finally i paid 300, he gave me the company name as PROLINE SHIPPING. He said vthn 2 days i vl receive a call and gave me the receipt of the payment and i left their office. for 3 weeks no news, meanwhile i ws continuous calling thm but no one picked my call, then oneday in the evening, i got a
call there is a Company called Quit Cargo, their i need to go an attend the interview at 10 am. Also address was given along vth the office telephone number. But while giving the number, number ws incomplete, so i din't attend the interview. Later they asked me to attend one company in Ajman for interview, whn i went there, tht company ws closed, even another lady candidate also was waiting. Whn i called the person, he said to go to Shj Buhaira Corniche, in Fardan Exchange and meet the lady for interview. Whn i went there, tht lady said tht the job is closed.

I just want to know why such recruitment agency take money from the candidates, inspite of the ad given as "No charges frm candidates". Why do such agency play with innocent candidates money?. Everybody come to this place to earn their living. Why they play with the word TRUST. Is there no meaning for this word trust. Why such fraud agency is given licence by the UAE Government. Why the government is silent about such works. In UAE the law is very strict, which i like about it, but did it fail to enquire about such fraud agencies.
I request all my fellow person of any nationality not to be the victim of such agency, don't pay money for them as this is against the law. Don't trust them by their sweet and assuring tone.

I request the UAE government to please take action about such agency, or else during this recession period people vl b victims of such agency and lose lots of money, as they say first to pay 100, then 300, thn 400 and so on...

Thank you all for taking some time to read my complaint.

Hope u all vl b alert about these frauds.

Regards,
Ayesha.
Resolved
The complaint has been investigated and resolved to the customer's satisfaction.
Collect Your Trust Badge
Be recognized for outstanding customer service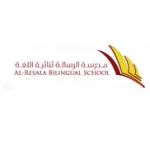 Resalaschool.net

contacts
We are here to help
19 years' experience in successful complaint resolution
Each complaint is handled individually by highly qualified experts
Honest and unbiased reviews
Last but not least, all our services are absolutely free