Reliance Home Comfort complaints
356
Newest Reliance Home Comfort complaints
undersized centreal air
J let me just tell you about the service I got from reliance home comfort. I bought a new furnace and ac unit from this company in good faith. That was my first mistake. This unit is too small to cool my house down. They lied to me and told me it was a 2 ton unit. I called rheem canada who made the unit gave them the serial number and model number and they told me it was only 1 1/2 ton not 2 ton. The company wont do anything about it to fix the problem I does not take the humity out of the house and can not cool down the whole house. My house is 550 square feet each floor and from what I understand on the internet you need 1 ton per 600 hundred square foot. 550 +550 is 1100 square feet. I told the salesmen to check my old ac unit and my furnace to make sure he was selling my the right size he could not be bother he said a smart air 1000 was plenty big to cool down the whole house like the old one did well I does not so we have went all summer with no ac cause this compay or salemen did not know how to proper size the unit for my house. Also they told me my doors and windows are to old when they are only 2 years old. This company just keeps telling my I got what I got and too bad it wont cool the house down. Their commercial on tv that say we not 100 percent happy till you are is all lies i'm not happy with no ac that will not cool myt house down and they do not care also I did a refural and never got the 100 dollars for the refural. This company needs to be investigated. They do not deliever what they promise. Thank you for your time
hot water tank rental - - buyout
We just moved in a house 2 weeks ago and noticed that the hot water heater is rented by reliance. We have no contract or agreement with reliance so considered to buyout. After we talked to three reliance's representatives they told us with total cost of $1649. (hot water tank 1410 + setup 35 + 2 weeks fee + all hst)

This large amount is more than that of buying a brand new one, yet reliance told us there's no warranty.

1. The water heater is 4 years old, installed and used by ex-home owner since jun2012. Right now, a brand new one with the same model is 1300~1409 plus hst, while reliance's bill is 1445+hst. Renodepot has 2 for 1409+hst at http://www.Renodepot.com/en/gas-water-heater-01355045

2. 35+hst of an account setup fee is also included in the buyout cost, the representative told us, but we don't quite understand as we never asked them to open an account, however, the representative was not willing to explain this charge further;

3. Even with the total cost of 1649, there's no any warranty or coverage for this equipment.

When asking the representative more questions, representatives were extremely impatient and were not willing to explain the detailed charges of the bill. They just simply repeating the whole number (1649) again and again.

Thanks.
new furnace not working properly, cannot get anyone to come and look at it
We had a new furnace installed on Thursday March 17th and within the first hours of completion we noticed that the furnace is blowing cold air and not heating properly. Today is March 20th and we are freezing as the furnace is irregularly blowing cold air and we have contacted the number we were given to get someone to come and look at it but no luck. One technician "guessed" the problem over the phone instead of coming home and confirming what the problem is. The 1-866 number for the Brampton branch was not helpful this morning, she told us that she cannot get a hold of the contractor and she will mention this to her supervisor. We were not allowed to talk to any supervisors on the phone, we were not given any email addresses or numbers where we can reach a higher authority. We chose this company over Enercare based on their furnace price and payment plan and the guarantee that the sales guy (Jamie Lanys) gave us on service and maintenance. It has been only three days after we signed a contract for a brand new furnace for $5100 plus tax and we have had nothing but problems. We cannot even talk to anyone to get help. This morning we called the technician who installed the unit and gave us his own number, it sounded like he hung up on us and the second time it went to his voicemail. We do understand it is weekend however their promise is to provide service 24/7 and we don't think they follow their motto " we are not comfortable until you are" ! We have been trying to find a contact other than the phone operator at the end of the 1-866 number however we are not able to. At this point we are extremely unsatisfied with the product and more so with the service and we would like to cancel our agreement IF we can find someone to talk to about this.

Thank you for your help.
new furnace install
Hi, on the end of January I had a non- working furnace I called my service people who informed me that the part isn't covered in my plan so I called reliance and had them put a high end furnace into my home they installed it on the 4 of Feb. 2016 on the 10th of Feb. I noticed that my home was losing heat so I thought someone may have adjusted the new digital monitor, so when I found the time I started to read the manual on how it works, a few day passed and I realized that I couldn't fix it myself so I called reliance demanding that a manager call me back asp cause I shouldn't have to be calling back the company for repairs on a brand new furnace by this time it was the 14th of Feb. They still haven' contacted me as of this day I had a serviceman come to the house on the 15 and stated he fix the problem and left not even 15 minutes later I was right back to where I started so I called back right away and was told someone will be back to my home between the hours of 7-11 pm I had a no show so again I called reliance to find out I was lied too and no service call was put into the system so again I demanded that management call me about this problem so in the 16th of Feb. Finally they sent someone over again to try to fix the problem yea it ended up that I had yet another defective part on this so-called new furnace and still no call from management as of yet this time the etc stayed to make sure that the part he placed into this new furnace was fact workable I wrote into reliance customer care dept requesting that the manager for my area to call me about my furnace and still nothing I ended up with a message on my answering machine asking me to call customer care and have them help me with any of my complaints what is wrong with the manager of my area calling me and either removing this not so new furnace that they are trying to pass off as new or finding out what went wrong and offering me an incentive to keep this one that has already has had two service calls on it in less than two weeks after it was installed someone best get back to me on this one this is unacceptable to be taking advantage of a struggling single mother of five from the city of Hamilton
my contact information is as follows Evelina Jeffrey 167 Gibson Ave Hamilton Ont. number to be reached at is as follows [protected] or [protected] it has been over a month now let's see how long this complaint will take to get answered
goodman furnace
Feb 10 2016: 5pm placed a call to Reliance to report that the furnace was having difficulties igniting. I was told by the woman from the call centre that Superior Home Comfort would call within 3 hrs. I explained that this needed to be fixed tonight as the temperature was expected to go down to -21. Also explained to the lady that this furnace is only 4 years old and has needed a new flame sensor every January since it was installed.
8:25pm: called Reliance again because I had not heard from Superior Home Comfort. The lady told me that an appointment was scheduled for tomorrow and that I should expect a call by 9am. I told her this was not acceptable, my house was getting cold and I wanted the furnace fixed tonight. She suggested I get some heaters to help heat the house. I asked her to contact Superior home comfort again.
Dave from Superior Home Comfort called at 8:37 pm...he was at my house within 15 minutes, changed the flame sensor and was on his way by 9:05. He told me that he did not get a call from Reliance until 8:30pm. He explained that he may have gotten a fax at 5pm but that he was not at the office to receive it. They should have called his phone right away.
Thank you Dave for the quick response!
Not happy with Reliance customer service.
service
An annual cleaning service was provided for rental furnace. Our first cleaning on October 20th went well but unfortunately the technician didn't have the right filter so he inserted a temporary filter. He sent an order for the company to send us the right size filter. After several months pass I called service department requesting them to send me the right air filter. Still waiting. I've called 3 times now and getting frustrated. I understand these large filter are expensive but it's part of the rental agreement for them to provide them. All I request is that they send a filter for Smart Air Rack, Carrier as per requested from the work order service call: RCE 7228916. Thank you Denyse Lepage
I have been billed by even after cancelling their service
Account Number: [protected] We informed Reliance around 10th Dec 2015 that we have sold our house and will be moving out on 15th Dec 2015. We also have it in the agreement with the new owners that the water heater is rental from Reliance. Today we receive an ebill from Reliance asking us to pay for the month of Jan 2016. We called Reliance service department and spoke to a very rude person by the name Naila. She said that we had never informed them of the move and that we would have to pay the bill until today as the company policies have changed and they cannot do anything about it. I then asked her to connect me to her manager. She said taht the supervisor was in a meeting and could not come on the phone. I then requested her to let me speak to the complaints department. She brough someone on the phone by the name of Noel or Noah and she also said the same and refused to even consider that we had called before. It is a shame to see a large company like Reliance Home Comfort steal $28.50 from hardworking people like us. Further there is no guarantee that the account is closed and that we may be billed again next month. Shame on Reliance. Never deal with them again.
non - stopped being a customer in 2009 - lien was placed on home for no reason
To Whom it may concern: Very Dissatisfied customer that will never buy a service from Reliance again. After a fraudulent mistake by company resulting in time and money wasted. Then after there is a mistake that Reliance / UEI Financial or 2035881 Ontario Inc that is old and not longer used...convenient. So company 2035881 Ontario Inc. Placed a LIEN on my home for $11, 600. On account M178220 and there is a $0 balance on account. Called customer service and was told on Oct 29 that UEI Financial had a LIEN on property from 2009. I was not aware of this until refinancing Mortgage and a project to better home. Was sent to Legal and dealt with AT rep in Legal. I rented a water heater and extended warranty on our furnace and air conditioner. Was quoted for a new HVAC system that was $3000 more then local competitor when AC broke down. I returned the water heater and went with competition. After return of water heater and confirmation I received a final bill for (-$6.78) credit on account. Final notice all good and never received the $6.78? Who is at fault? That was 7 years ago. I talked and emailed to legal department on Oct 29, Faxed and sent in all info on Oct 30, Was sent the letter releasing account at $0 on Nov 16, Nov 23 couriered a BANK DRAFT for $100 out of my pocket to fix a mess that was not mine. The courier confirmed drop off on Nov 24, called Nov 27, emailed Nov 27, 29 and Dec 1. Ms. Thompson has not provided me timelines to complete removal of LIEN. Costing me interest, penalties as I cannot have funds released. The kicker to this all is IT IS NOT MY FAULT! Would be nice to have responses in a professional time frame. Get back to me I need this resolved over 30 days for no reason. Michael Bozzo [protected] [protected]@live.com
geo thermal
To begin with, Reliance does not offer the least expensive Geo Thermal system in the area, but I trusted the name, so decided to spend more to ensure quality installation and service. What was supposed to be a 2 week job, turned into a 2 month job. They had to install duct work in my house, and the result was crooked and uneven ducts, holes in my floors and ceilings that to this day, do not have a cover on them as they are odd in shape. This is just the beginning...The unit breaks down this July and after 10 hours, yes 10 solid hours of dealing with Reliance on the phone, they submit a work order. 48 hours after I call them, a Reliance Service person shows up to my door. It gets better...I get a sales call from one of their reps and they convince me to buy their annual protection plan. I call last week to set up an appointment, and they promise to show up the following week between 1-5pm. After taking the day off of work, I call them at 4:45pm and inquiring at to their whereabouts, and I am told that they do not service Geo Thermal units. Liz, Employee #1420, gets rude with me on the phone and curtly tells me she will credit my account for the 4 months I have been paying into their service plan, and that yes, indeed, after i have paid almost $70, 000 to them, that they do not service their work. Trust me here, use any other company for a geo thermal unit but stay clear of RELIANCE HOME COMFORT.
rental water tank
I bought a house in Mar. 2014 that had an existing water tank and I started getting bills from Reliance for the tank rental. I called them in May to talk about purchasing a tank and they informed me that rental would be cheaper at $13.24/month plus tax. So I entered into an agreements with them for a year. After a year and a half, I noticed on my Enbridge Gas bill that I was being Billed for Reliance. So for a year and a half I was billed twice at 2 different rates. When I called Enbridge, they submitted a complaint (takes 45 days to resolve). I also called Reliance to complain. How could they not realize I was paying this account twice? I find this very hard to believe. They offered to reimburse me for the $13.25 a month but refused to make up the difference that I was paying Enbridge. My agreement was with Reliance for 13.25 why should I have to pay 19.99 because they double billed me? They proceeded to give me some Tom Foolery about how although they bought out National - the National Tank in my house is not their responsibility and that is why I have to pay the 19.99. Doesn't make sense. On top of all that, The rental tank had a leak today and tomorrow I have a house inspection being done because I'm selling my house. I booked an appt. this morning. They gave me a ridiculous window of 5 hours (that is outrageous!) who has 5 hours to wait around for a service call. After waiting the 5 hours - they didn't show up! I called and they told me it would be another 45 min. I told them I have things to do they will have to come back at 4:00 p.m. The service guy called me when I was in the middle of an appointment and told me he couldn't come at 4:00 he was getting off at that time. I'm not happy with this company and I have spent hours on the phone trying to deal with this. I'm exhausted. Is there any resolution to this?
billing
I sold my house and moved at the end of July. I called Reliance in June to inform them I was moving. I paid all my bills, then this week I received a bill from them that was forwarded from my old address. The bill is for a hot water tank rental from my old house. I called them to tell them again that I had moved and that my account should have been closed. They refused to close my account and told me that I owe them what is on the bill. The bill is for the hot water tank rental from October to December. After a while on the phone I was getting no where with them. As it stands my account is still open because they refuse to close it and I dont even live there anymore. I will never do business with them in the future and this issure is still outstanding.
hot water tank
Reliance bought out the company got hot water tank from. Since the take over I've not been getting the monthly bill, when I call they keep saying it was mailed I should check with the postal service. To add insult to injury (The Reliance Business Model) they charge me interest every month for bills I was never notified of. This company is a fraud.
billing issue
My name is amardeep toor, we bought this new home from rosehaven builder, 50 rogers trail, bradford on february, 12, 2015 and got registered new account with reliance home comfort and paying our bills regularly on time. We start getting an other bill having same property address in the name of danitza camacho (Reliance account no. [protected]). I called reliance almost every month and was assured that I won't be getting these bills any more. Now I got collection agency notification for due amount of $1, 068.46 all though it is not in my name but it has my property address, I did call reliance home comfort twice in 15 days and also file online complaint. I also requested them to confirm in writing that number one they won't be sending me these bills any more and number two - I don't to be surprise to see any lien on my property etc because even bill is not in my name but it has my property address. It is very frustrating and disappointing that every time I had been given verbal assurance but no concert action had been taken. I hope you understand my worries and will look into this matter and resolved it. Regards, amardeep toor [protected]
water heater replacement - charges never disclosed before replacement
Hello Consumer,

Hope you are reading this before you change your water heater.

I called in for the leak in the WH by RHC and was attended very well by call centre rep. They advised technician will be sent out immediately the same day, which they did. Technician after looking told us that there is internal leak in the equipment and needs to be replaced free of cost. I asked ia there any hidden charges I will be looking at. He said at the most 25/30 dollars for changing the valve.

Next day the water was to be replaced and another technician from company that services equipment comes with new water heater. Takes out the old one and before installing new one he says that have to replace the overhead pipe for vent, as new building codes are in effect.
Charges 211.00 I asked if I can call RHC, he said after he leaves I should.

So if company says its free rental beware the charges are coming. I will probably change to some other company as feel decieved.
water heater charge
I had terrible issues with Reliance causing a basement flood costing me $6000 out of pocket for damage. I had a new water heater put in by National Home services. Had them for 5 years no complaints. Reliance bought them out, never received any notice so I returned the water heater and had bought my own one, had it installed as I don't want to ever deal with these incompetent people. Now I am getting letters saying I owe "Reliance" $1222.00 for "breaking the contract" Huh. It states nowhere on Nationals agreement about a time frame or penalties of the water heater. I wont give them a penny. They must think they own you. I had a lawyer look at what I signed and he laughed. They will have to take me to court. Ive called them numerous times and you get nowhere as they are just employees without being able to help. They are a bunch of sharks that should be out of business. They are changing there name as they are getting so many complaints. If you deal with this company be warned of there shark like tactics.
over billing and will not fix their error
Started July 31st, 2015 and is ongoing.
Account number: [protected]

I had a rental agreement for furnace and A/C that was installed on January 09, 2015. Within the rental contract was 8 months of free rental of the furnace and three months of free rental for the A/C.

I sold my house May 2015 with a closing date of July 31st, 2015. The new owners did not want to rent the equipment and a condition of sale was that I purchase equipment. My lawyer was advised and I gave his office all of the information to contact their legal department for a discharge of the rental contract. My lawyers office had to contact Reliance legal department 3 times before we got a response from them. They finally sent a discharge statement on July 31st at 10:30 am. (1) they are charging me the full price for furnace and A/C even though they are 7 months old. (2) they charged me $170.93 for July rental fees when July rental is covered under the 8 month free. I receive a monthly bill from Reliance showing a credit of 8 months worth of rental and each month that credit amount decreases. As of August 4, 2015 their bill states that I have a credit of $59.00 towards rental fees. The legal department should never have charged me $170.03 for July rental.

I discussed with my lawyer and they said there was nothing they could do because it involves my rental contract not the discharge due to condition of sale. I phoned Michelle Moore at [protected] Ext 75511 who is the individual who prepared the discharge statement. No reply. I phoned customer service they told me to contact my lawyer, and would not help me. I had to yell and the person and demand an escalation before I was passed to someone else. On August 12, 2015 Noelle Mackenzie a customer resolution specialist said she will look into the matter. On August 19, 2015 I had to follow up and she informed me that she has tried several times to get in touch with her legal department and Michelle Moore and they are not returning her e-mail's or calls.

I want my money back, I want my file permanently closed.

Attached you will find my Rental Home Comfort Discharge Statement and my Reliance monthly bill showing a credit. Also I am including the latest e-mail chain with the customer resolution specialist. Never mind I cannot because your system will not allow me to upload an *.msg file.

Jo-Ann MacBride
[protected]
[protected]@gmail.com
unauthorized payment
This reliance home comfort company is garbage. Last september my furnace broke down so I had to get somebody to fix it immidiately. I googled and found reliance, called them and they sent a technician and fixed it. The bill came a whopping $245. Anyways, the technician asked me if I needed protection plans for my furnace as it is 21 years old. I told him clearly no and that I will have to wait for my family to come back from vacation to decide further. I had only signed off the receipt for the repair order. The technician told me he will ask them to send me catalogues of the protection plans and I agreed. However, I had not received any catalogues but bill! Bills come months after months charging me $9.96 per month for their protection plan which I had declined. Their robot lady calls me every month, I had written a notice to their head office and told them that I do not have an account with them. Do not choose reliance home comfort they are a pain.
water heater challenge
I bought a home an inherited an 8 year old water heater which is now 15 years old and which was provided through rental by reliance. Lately i'm having myriad hot water supply issues so I figured i'd call them. Twice teams came out and both told me that water tanks might last at least 20 years, and certain 15. I suggested i'm at the normal end of life and the next thing up is failure, but they stated they won't replace it just because it is old, but if it fails, the replacement is free. However, the thousands in repair costs associated with it flooding the basement are up to me I guess.

Finally after taking the plumbing apart myself and finding that the tank is eroding and filling my lines with plastic do they give in and decide to replace my tank for me. However, this was only after one of the most painful conversations i've had with a service rep who questioned my ability to plumb, my household water needs and generally tried to pressure me into staying the course with a rental - i'd suggested i'd like to know the costs around terminating our relationship.

Service was scheduled today for 1-5pm so I stayed home from work. By 4:00pm no one has shown up or called. I call them and they say "sure, guy is on the way momentarily - apparently they reached out to the contractor they'd subbed to directly". No calls. I call at 5:00pm and get the exact same story. 6pm I call and they tell me my issue is escalated to planning and they will call. No calls. 7pm I call and get the escalation / planning story again. 8pm I call and am told they can't reach my contractor for the last 3 hours. I suggest that i'm paying reliance, not some 3rd party guy and that they might consider calling someone else?

At no point does anyone at reliance ever call me back. It hurts me deeply to continue to give them business but at the moment they are my closest path to getting their water heater out before it destroys my shower with its spewing of plastic bits (Assuming something like the dip tube has disintegrated).

I'll never give these guys my business and as soon as I can swing it, i'll pay them their 200 bucks disconnect happily and send them on their way
The complaint has been investigated and resolved to the customer's satisfaction.
billing
We moved to Ontario from another province in August of 2014. We decided to replace the home's entire HVAC system and while we are at it decided to replace the existing hot water tank - a rental from Reliance Home Comfort - with a tankless water heater from another company within a week of moving in. We obtained the necessary removal authorizations and the equipment was returned and signed for by Reliance on August 19th. For two months we received bills for the equipment but finally managed to get a credit. Then out of the blue we started receiving bills for the equipment again. We tried calling and e-mailing Reliance and were told someone would call back which they never did. When we tried to keep following up, they simply hung up on us and refused to deal with our complaint. We have filed a complaint with the BBB and with the Ministry of Consumer Services. We will be hiring a lawyer to write them a demand letter. This company is a real piece of work; deal with them at your own risk.
Resolved
The complaint has been investigated and resolved to the customer's satisfaction.
The complaint has been investigated and resolved to the customer's satisfaction.
contract/lease
Purchased a home which had a Reliance Home Comfort water tank.
Our lawyer's office contacted each of the local utilities to obtain closing details and transfer name of such utilities.
All such documents were provided in our closing documents from Lawyer's office, who knew you'd ever look at them..
We the decided 1 year later to switch providers to Direct Energy (ANOTHER NIGHTMARE) and get a new hot water tank. So we called Reliance Home Comfort to get cancellation number and get o/s balance for month's fee.
They stated we had a automatic contact when taking over the house from the Estate sale and there would be $918.00 to cancel such contract. . We went back and forth with many calls to them, customer care department, supervisor's etc. and finally got rid of them and the contract fees which we never had in the first place.
DIRECT ENERGY is not any better...finally got rid of them also after 4 months of hassle and headache..
Resolved
The complaint has been investigated and resolved to the customer's satisfaction.
Collect Your Trust Badge
Be recognized for outstanding customer service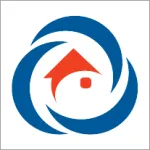 Reliance Home Comfort

contacts
We are here to help
19 years' experience in successful complaint resolution
Each complaint is handled individually by highly qualified experts
Honest and unbiased reviews
Last but not least, all our services are absolutely free