RebelCircus Customer Care Service

Rebel Circus

336 W 37th St #210
New York
New York
United States - 10018

Customer Support Phone Numbers
RebelCircus Complaints & Reviews
It is now over two months and still no sign of my package!! I have no idea where my order is and when will it arrive and RebelCircus support service is absolutely useless and only make fun of me!! I contacted them many times and they said my order was on its way. Their rep said that I wa...
I have purchased several shirts from RebelCircus and when I received them I was very disappointed because size was incorrect and nothing fit. That was strange because I used their size guide when I made an order. The quality of the clothing was also very poor and material was very thin. I...
Just after Christmas, I ordered a hoodie from Rebel Circus (order ##100259451). I quickly received an order confirmation and shipping notice with a tracking number. But no package arrived. I went to the postal service (no easy feat since I'm recovering from major surgery and on crutche...
Scam. I have bought jeans and 4 t-shirts from www.rebelcircus.com. The seller emailed me after 5 days and told that he hasn't had these items. I told that I wanted to change the order then, but it turned out that the seller didn't have other items at all. I asked to provide refund in the...
I will never again use the website www.rebelcircus.com. I have bought from them several months ago, but all clothes, which I bought from them, were already in bin. The quality was so awful and I wore these items only several times. I posted bad reviews on the website, but the owner...
I placed my order on the website www.rebelcircus.com several weeks ago. I paid about $500 for the order and postage, but the seller provided the empty confirmation email. I continued to wait for the news, but nothing. I sent several emails, but no response. After 3 weeks my order...
I found nice dress on the website www.rebelcircus.com and bought it. It arrived and I was so happy, but the seller mixed the order and delivered black dress with red stripes, but I ordered white dress with black stripes. I filled the form on the website, but no one replied. Also I tried to...
Recently Discussed Complaints
Consumer Tips & Tricks
Worst rating
Subjects of Wide Speculation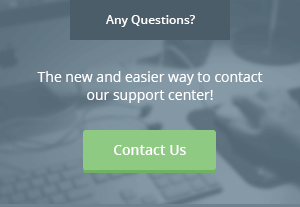 Latest News & Stories
Stay Away
Latest Questions
Latest Groups
Today's Mess-Up Photo