Newest Qualishop reviews & complaints
car cover
My name is Hailing Cai, Phone # [protected]. I ordered a car cover on your website Nov. 18, 2018, order# 3156. But 12 working days passed I still didn't received it. I traced it on your website but unworkable. I click link you emailed me but it said the page un-exist. I called your phone [protected] and left massage, nobody call back.
Please check it for me and give me feedback. Thanks.
car cover
I orderd my car cover in april 5 my name is hussein fawaz
Order number [protected]
Order ID [protected]

I suppose to receive my item in maximum 10 days but till today i didn't it's too bad customer service zero from 10 even i called canada post and i gave them the tracking number that they sent to me .they said nothing shows where is the item i don't want this cover anymore i just want my money back cause i bought new one from ebay .
macbook charger
Satisfied with the quality, everything works Shipping super fast all monitored when arrived in the mail I received email message. The charger was shipped extremely quickly and it has performed to expectations thus far.
The product was packed wery well and it come with 1 year warranty
I would recommend this firm for obtaining batteries for laptops.
Is Qualishop legit?
Qualishop earns 77% level of Trustworthiness
SAFETY SUGGESTION: ComplaintsBoard has evaluated Qualishop and determined that it has an excellent credibility, highly trustworthy level of trust, with a legitimacy rating that is more or less around 77%.
Our scan shows Qualishop website is free from malware and phishing activities, which are types of online threats that can include viruses, worms, Trojan horses, ransomware, and other malicious code, as social engineering tactics used to trick users into sharing their personal information.
However ComplaintsBoard has detected that:
Qualishop has been found to only resolve 37% of 0 negative reviews, indicating a lack of commitment to addressing customer concerns. Many customers have experienced long wait times for responses or resolutions, unhelpful or inaccurate answers to their questions, and a lack of follow-up or updates on the status of their issues.
There was some difficulty in evaluating or examining the information or data present on the qualishop.ca. This could be due to technical issues, limited access, or website may be temporarily down for maintenance or experiencing technical difficulties.
Qualishop.ca has relatively low traffic compared to other websites, it could be due to a niche focus, but could also indicate a potential lack of traffic and popularity. The qualishop.ca may offer a niche product or service that is only of interest to a smaller audience.
SSL check indicates that the certificate is not valid, it means that the connection between the server and browser is not secure. We strongly advise against visiting this site or providing any personal or financial information. If you have already done so, we recommend taking immediate action to protect your information.
Our verdict: Qualishop is safe to work with, and you can proceed with confidence when using their website. However, their 37% Resolve Complaints rating is concerning. We recommend approaching their services with caution and reading reviews before making a decision.
60w macbook pro charger
I ordered the 60W Macbook pro charger online from Qualishop.ca . I received the charger on time and it appeared to initially be working. After a couple of days I realized it wasn't charging consistently; it could be plugged in for an entire day but when you turned on the computer it would be at 40-75% charged. This continued to worsen and I now find the computer can be as low as 20% charged after being continually plugged in.

The most concerning part is that at the point where the charger attaches to the mac, it gets extremely hot. I touched the metal piece and got a mild burn on my finger. It also smelled like burning. I immediately unplugged it and haven't used it since, as this is an obvious fire hazard and likely dangerous for the computer. This is the correct charger for my computer, so there shouldn't be an issue of mismatched W.

I would like a full refund for this product, as this is clearly of an unacceptable quality standard.
The complaint has been investigated and resolved to the customer's satisfaction.
60w magsafe power adapter
I receive this in october 10 : 60W MagSafe Power Adapter for Macbook pro 2012 and it is stop working, it does not charge anymore so now I have to use my old adapter. I don't have the receipt but I'm sure you have record of this.
I use either [protected]@gmail.com or [protected]@icloud.com as email. My name: [removed]
Adress: [removed]
So I do I return and get a refund or I don't know if I want to replace.
Customer service had reply to me within 24 hours and solved my issue, Thank you
Could you remove this complaint please, i don't want this to show up anymore. Finaly I got well serve by Qualishop
Resolved
The complaint has been investigated and resolved to the customer's satisfaction.
The complaint has been investigated and resolved to the customer's satisfaction.
apple magsafe charger 60w
Ordered this product in october 2017. It became much hotter than the authentic apple product it replaced. I used it for a few days. But checked it every few minutes because I didn't want it to overheat. Then sparks came flying out. I unplugged it immediately. I tried it again and it is now dead. I contacted qualishop twice via email to request a refund. No reply yet. I sent the first email five days ago.
magsafe charger
So a few weeks ago my mac charger broke and I didn't have the money to buy a new one from the apple store (They are $99). I went looking online and unfortunately came across this [censor] website. They were selling them for $25 cad but when we went to purchase it, the "sale" ([censor]in bs) went away and we had to pay $45. They promised 5 day shipping, mine took over 20.

When I got the charger it worked somewhat but I noticed it was burning hot. I mean like if you cracked an egg on it, it would burn. It burned 2 holes through my blankets and it was too hot. It was also smoking, and it smelled like someone burnt gas. I emailed "customer service" and they said it was normal for it to overheat. Yes they do overheat but not to the point of smoke coming out. I have had a macbook for 7 years now, not once have I had this problem. Anyway I emailed them again and they said they wouldn't give me a refund (Even though they promise them if satisfaction isnt met).

It has been a few weeks and the charger has stopped working. It will not charge or turn on. So [censor] this website. [censor] their [censor] customer service. If you want to buy a charger that will actually work, spend the $99. It's way more worth it than these piece of fake [censor].
The complaint has been investigated and resolved to the customer's satisfaction.
Qualishop has left an official reply on this complaint.
apple 60w magsafe macbook charger
Paid in full. Promised shipping the same day with tracking info. Have not recieved or heard from the seller and it has been 2 weeks so putting out scam alert! To add the matter I believe they have stolen my credit card number because since I ordered I have been recieving constant charges from purchases I did not make. Now over $200. Do not buy! Caution! Beware!
Resolved
The complaint has been investigated and resolved to the customer's satisfaction.
Collect Your Trust Badge
Be recognized for outstanding customer service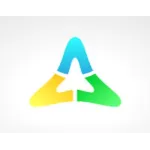 Qualishop

contacts
We are here to help
19 years' experience in successful complaint resolution
Each complaint is handled individually by highly qualified experts
Honest and unbiased reviews
Last but not least, all our services are absolutely free